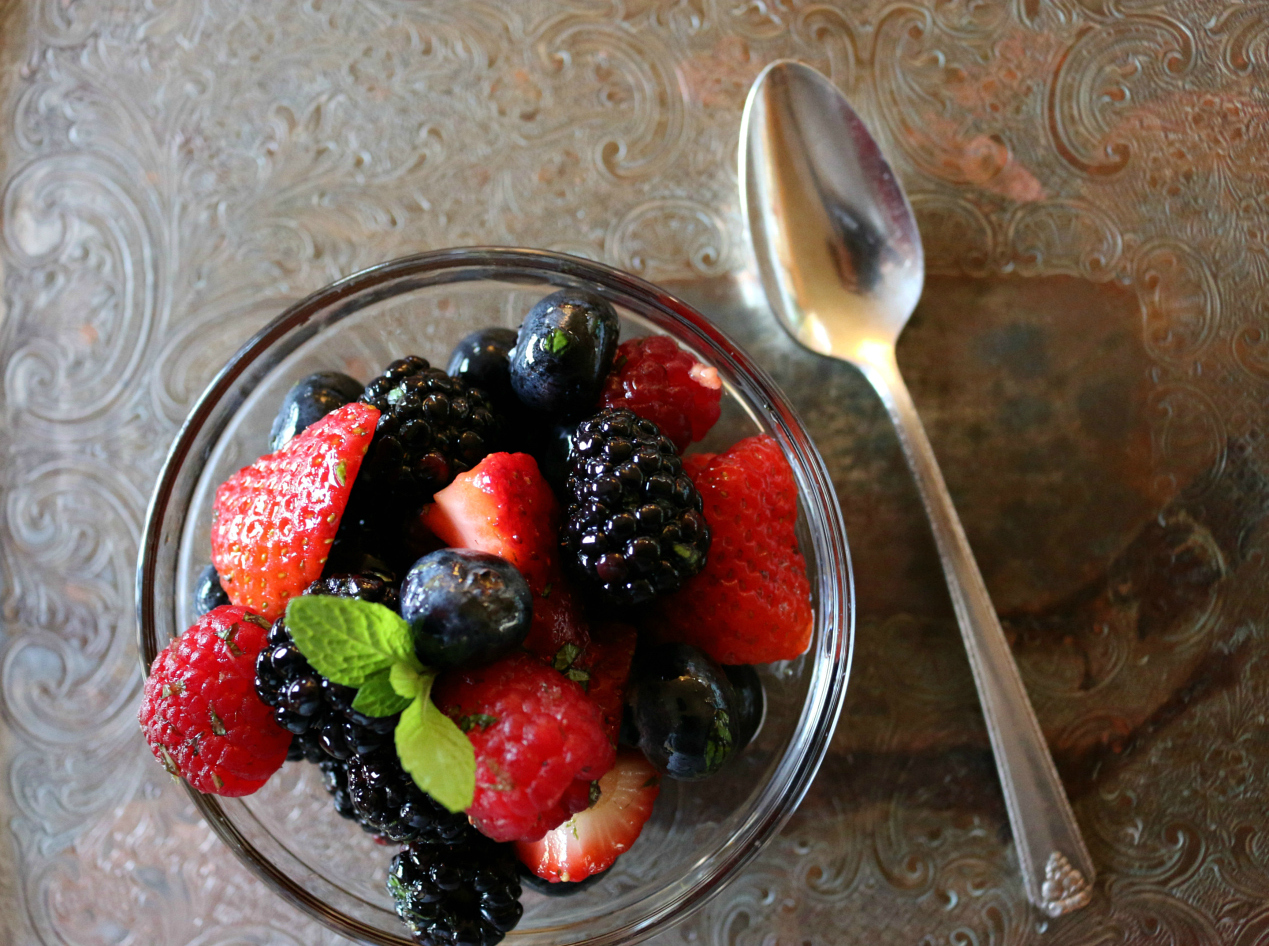 Very Berry Fruit Salad
2019-02-08 10:07:10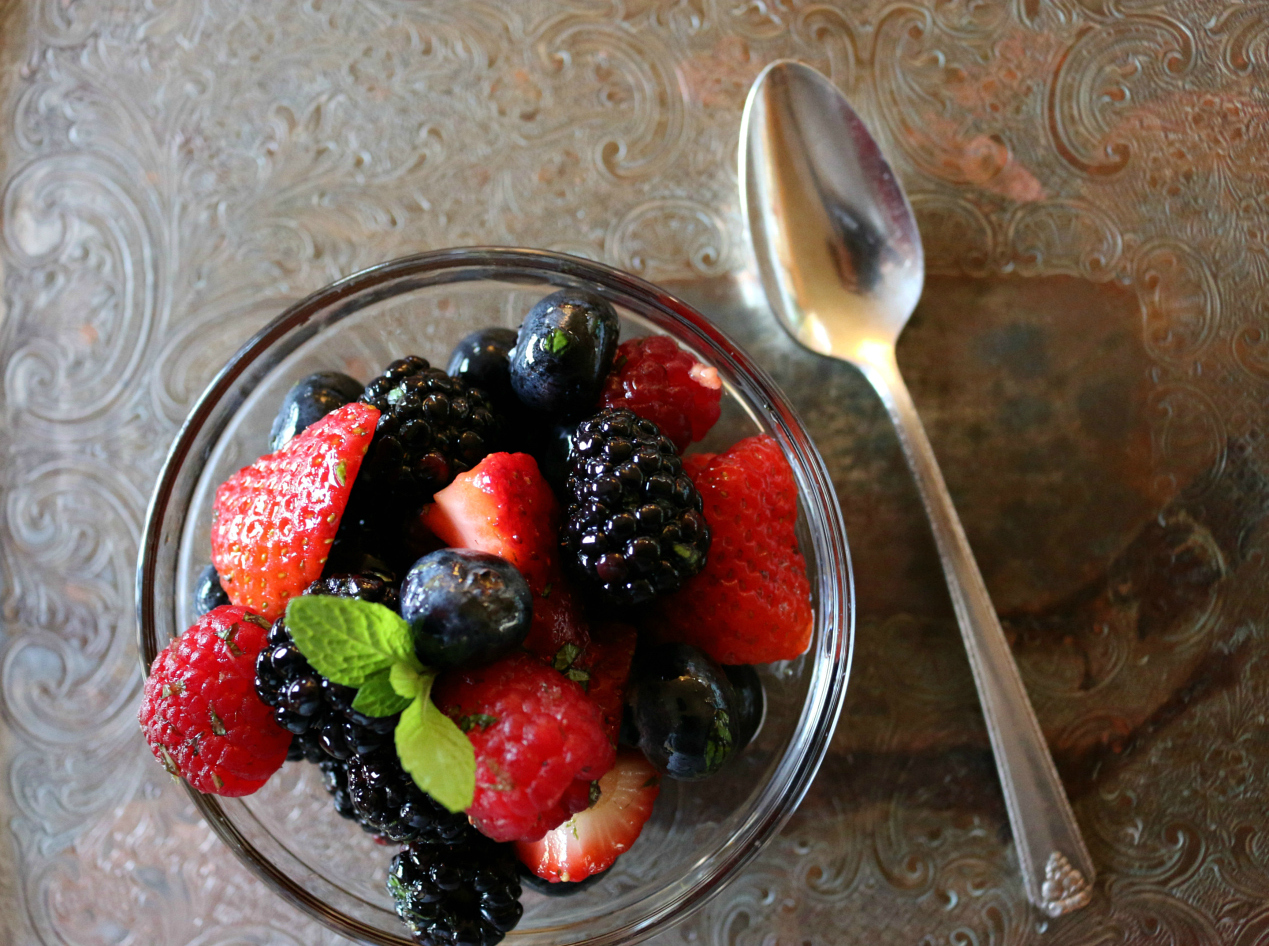 Serves 4
You will love this slightly boozy "Very Berry Fruit Salad" recipe made with fresh blackberries, blueberries, raspberries and strawberries. I added raw honey, fresh lime juice, lime zest, and a drizzle of raspberry liqueur to make a sauce for this a tasty and tangy dessert. This is a healthy gluten free and dairy free dessert option. This fruit salad recipe easily serves 4.
Ingredients
2 cups blueberries
2 cups strawberries, sliced
2 cups blackberries
2 cups raspberries
1 tablespoons fresh squeezed lime juice
Lime zest of one small lime
4 Mint leaves, sliced plus more for garnish.
1 tablespoon raw honey
2 tablespoons raspberry liqueur
Instructions
Wash berries as needed.
Allow berries to dry completely.
Juice and zest one small lime.
Finely slice the mint leaves.
In a large bowl add berries and set aside.
In a small mixing bowl add chopped mint, 1 tablespoon lime juice, zest of one lime, and raspberry liquior.
Mix well.
Pour mixture over berries and gently combine.
Serve in individual bowls and garnish with fresh mint sprig.
Notes
I changed the recipe to make the mixture and then pour over berries to avoid breaking the raspberries. No one wants a mushy fruit salad. Wink, wink!
Cecelia's Good Stuff https://ceceliasgoodstuff.com/