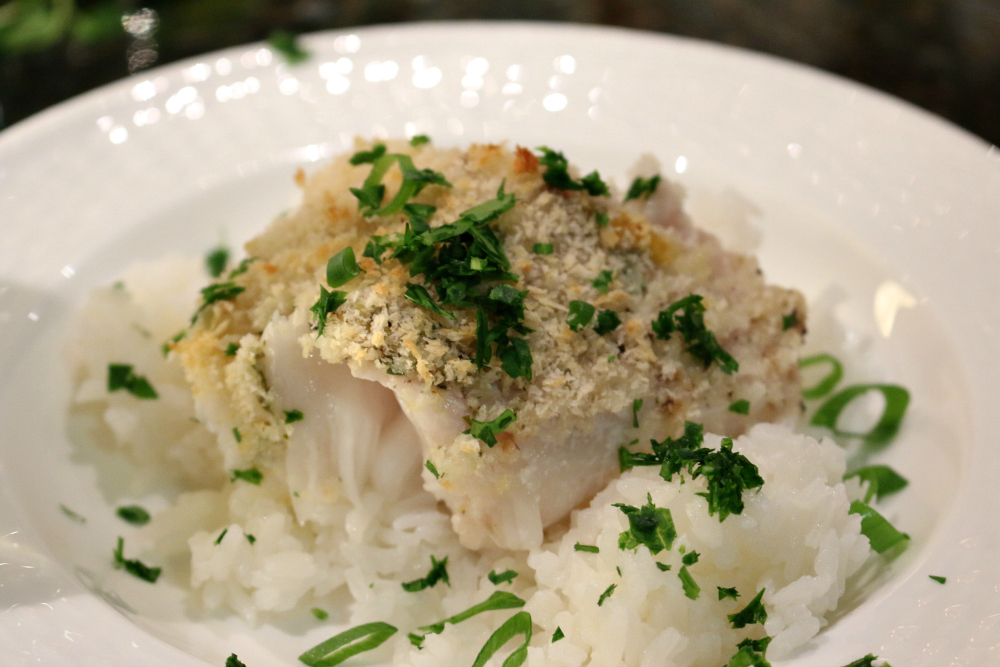 Easy Oven Baked Cod
2017-01-08 13:17:40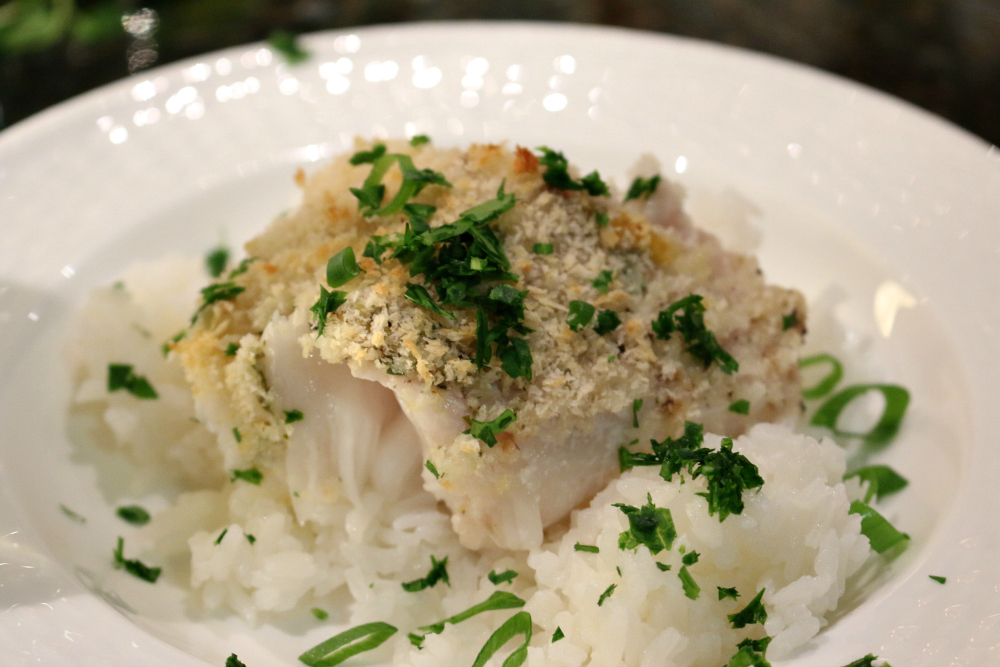 Serves 6
Happy New Year! There is nothing like starting off the new year eating healthy. I don't know about you, but I am easily inspired at the beginning of the year to get fit and eat healthy. My goal for my family it to cook fish at least twice a week. This is not easy, because it means going to the store often for fresh fish. Fresh fish in the middle of the high mountain desert is not easy to come by. We have a couple of fish markets, whole foods, Costco and Sam's Club. I like to buy wild caught fish and that is not easy to find. My husband brought this wild caught cod home and I must say it was very tasty. I usually bake my fish. It is so simple and easy to do. The key to baking fish is baking it at a high temperature for about 15 minutes. Fresh fish can over cook quickly so you must keep a close eye on it. I can usually see the juice of the fish turning white or opaque, and that is my sign to check the center and remove it from the oven. The key is the cooking time varies on how thick the fillet is. Normally 15 – 20 minutes is usually perfect. For this recipe, I only used fresh scallions and parsley, but fresh dill would have been a nice addition. Overall it was fabulous. I hope you enjoy this recipe as much as my family did. Until next time - Bon Appetit, Cecelia
Ingredients
2 tablespoon melted butter
1.5 pound cod fillet
Sea salt to taste
Fresh ground pepper to taste
Lemon zest and juice of one lemon
1 cup Panko bread crumbs
1 cup dry white wine
2 scallions, thinly sliced + more for garnish
3 tablespoons chopped parsley + more for garnish
1 tablespoon fresh chopped dill (optional)
Instructions
In a large baking sheet add melted butter and then cod fillet.
Season the cod with salt and pepper.
Add grated lemon zest and lemon juice. Sprinkle fillet with Panko bread crumbs and finally top with scallions and parsley.
Pour wine around the fish and bake in preheated 425 degree oven for 15 – 20 minutes or until the fish has a white opaque look in the center of the fillet.
Test using a small knife, cut in the center of the fillet, if it flakes easily it is cooked.
Be careful do not overcook this delicate fish, it will dry out quickly.
Plate fish over rice and serve.
Add additional scallions and parsley if desired.
Cecelia's Good Stuff https://ceceliasgoodstuff.com/