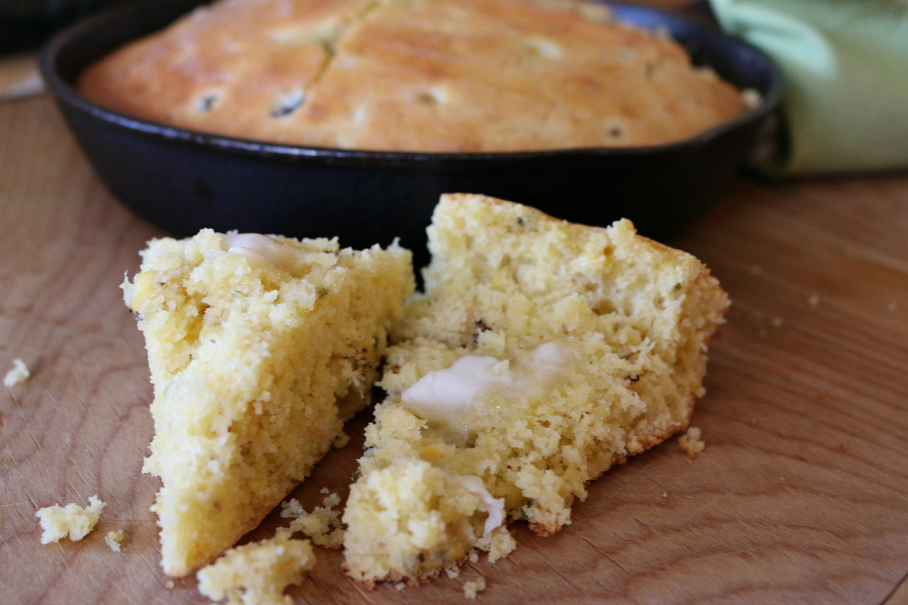 Southwestern Cast Iron Jalapeno Cornbread
2019-02-23 13:56:23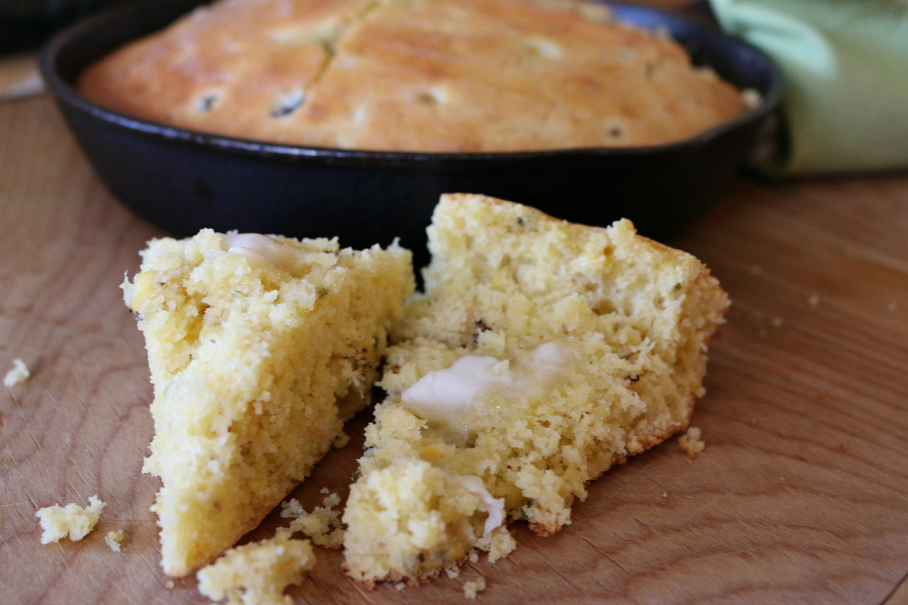 Serves 10
When it comes to cornbread all recipes are not created equal. The best cornbread must be moist, slightly sweet and it must be somewhat firm. It cannot crumble into pieces when you pick it up to eat it. This recipe is slightly different than most recipes because I used sauteed jalapeno peppers to add heat and roasted corn to add a slightly smokey flavor. I pairs well with the turkey chili. See the recipe below. Enjoy! Bon Appetit, Cecelia
Ingredients
1 cup flour
1 cup corn meal
1/4 cup sugar
2 teaspoons baking powder
1/2 teaspoon sea salt
1 cup buttermilk
1 stick melted butter
2 eggs, beaten
1 tablespoon olive oil
1.5 cups roasted corn
1 large jalapeno pepper, diced
Instructions
Add olive oil,roasted corn, and jalapeno pepper into cast iron skillet.
Heat over medium high heat and cook until the jalapeno is soft, about 5 - 7 minutes.
In a large mixing bowl beat eggs.
Add buttermilk and mix until blended.
Then add flour, corn meal, sugar, baking powder and salt.
Mix again.
Then add melted butter, roasted corn and jalapeno peppers.
Mix until blended.
Pour into cast iron skillet.
Bake in a preheated oven at 400 degrees for approximately 25 minutes or until golden brown.
Allow to set 10 minutes before cutting into wedges.
Notes
For honey butter. Melt about 4 tablespoon of butter for about 15 seconds in microwave on high. Add about 2 tablespoon honey. Mix until blended. Store at room temperature for easy spreading.
Cecelia's Good Stuff https://ceceliasgoodstuff.com/