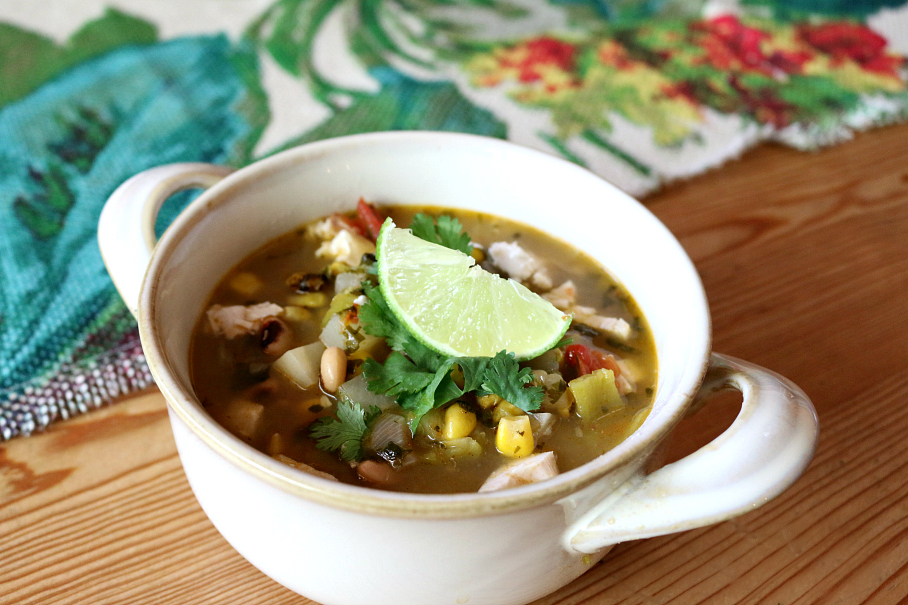 Fall Harvest Green Chile Soup
2018-09-23 07:11:26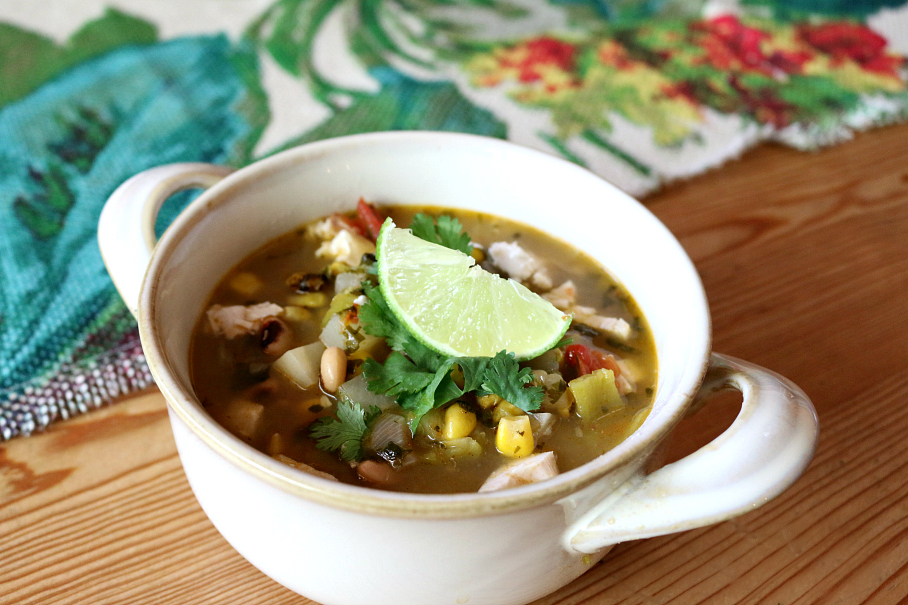 Serves 8
You know fall has arrived in New Mexico when you see hot air balloons every where and you smell Hatch green chile roasting at the grocery stores. Nothing smells better. Since the chile is fresh and full of flavor I love making new dishes for my family. And fall calls for comfort foods like soup. This is my newest creation "Fall Harvest Green Chile Soup" loaded with veggies including some New Mexico sweet corn. You are going to LOVE this one . . . Bon Appetit or more fitting today would be Buen Provecho (Enjoy your meal) Thanks for stopping in . . . With Gratitude, Cecelia
Ingredients
2 tablespoons olive oil
1 cup onion, finely diced
2 garlic gloves, minced
12 cups chicken stock
1 1/2 cups Hatch roasted green chile (mild)
1 (15 ounce) can black eye peas - drained
1 (15 ounce) can diced fire roasted tomatoes
2 cups fresh or frozen sweet corn
2 medium Russet potatoes, chopped
1/2 teaspoon ground cumin
1 tablespoon fresh cilantro, finely chopped
1 teaspoon dried oregano
2 cups roasted chicken, chopped
Salt to taste
Garnish
Fresh lime wedges
Fresh cilantro, chopped
Instructions
In a large sauté pan add olive oil, onion, and garlic.
Sauté until onion is tender and translucent about 3 minutes.
Add chicken stock, green chile, black eye peas, tomatoes, corn and potatoes.
Season with cumin, cilantro, oregano and salt.
Cook over medium high heat for about 30 minutes.
Then add in the chopped roast chicken.
Cook another 3 minutes or until chicken is warmed through.
Taste and adjust salt as needed.
Garnish with fresh cilantro and lime.
Serve immediately.
Cecelia's Good Stuff https://ceceliasgoodstuff.com/