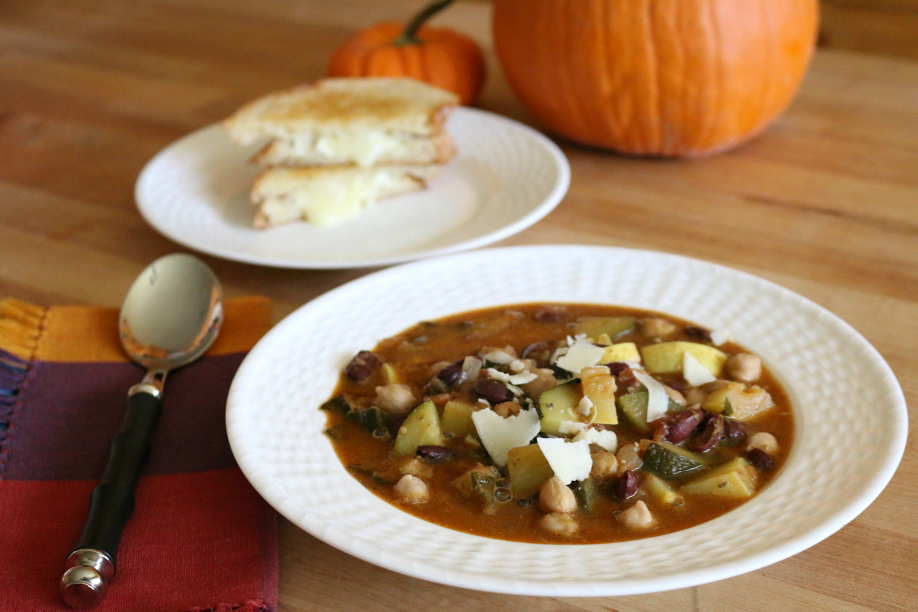 Rustic Italian Vegetable Soup
2018-10-21 09:44:57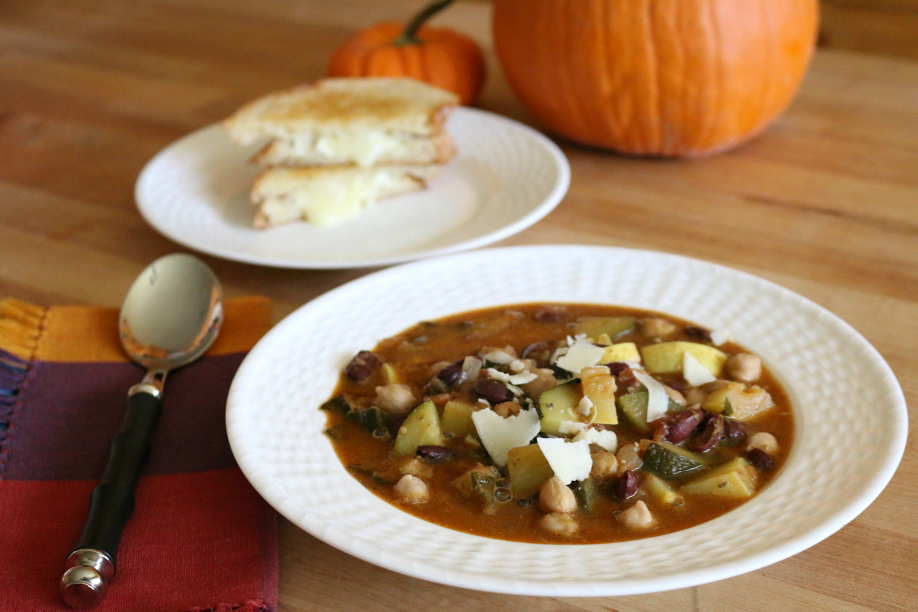 Serves 12
Ingredients
4 tablespoons olive oil
1 medium onion, chopped
2 garlic cloves, minced
1 teaspoon fresh thyme
1 teaspoon dried rubbed sage
1 teaspoon fresh oregano
1 teaspoon basil
1 teaspoon dried parsley
1 teaspoon celery salt seasoning salt
1 (15 ounce) can petite diced tomatoes
1 (8 ounce) can tomato sauce
2 tablespoons tomato paste
2 zucchinis sliced
2 yellow squash sliced
3 russet potatoes, scrubbed and chopped
4 cups chopped kale (stems removed)
32 ounces vegetable stock
1 (15 ounce) can garbanzo beans, drained
1 (15 ounce) can dark red kidney beans, drained
Salt and pepper to taste
Parmesan Cheese for garnish
Instructions
Place olive in large soup pot, sauté onion and garlic over medium heat for about 3 - 5 minutes.
Season with thyme, sage, oregano, basil, parsley, and celery salt.
Mix well.
Wait 2 minutes, to give the herbs a change to release flavors slightly.
Then add diced tomatoes, zucchini, squash, potatoes and kale.
Add vegetable stock along with the garbanzo beans and kidney beans.
Mix until blended.
Cook soup on medium high heat for about 30-35 minutes or until the potatoes are fork tender.
Taste and adjust salt accordingly.
Garnish with Parmesan cheese.
Serve immediately.
Cecelia's Good Stuff https://ceceliasgoodstuff.com/