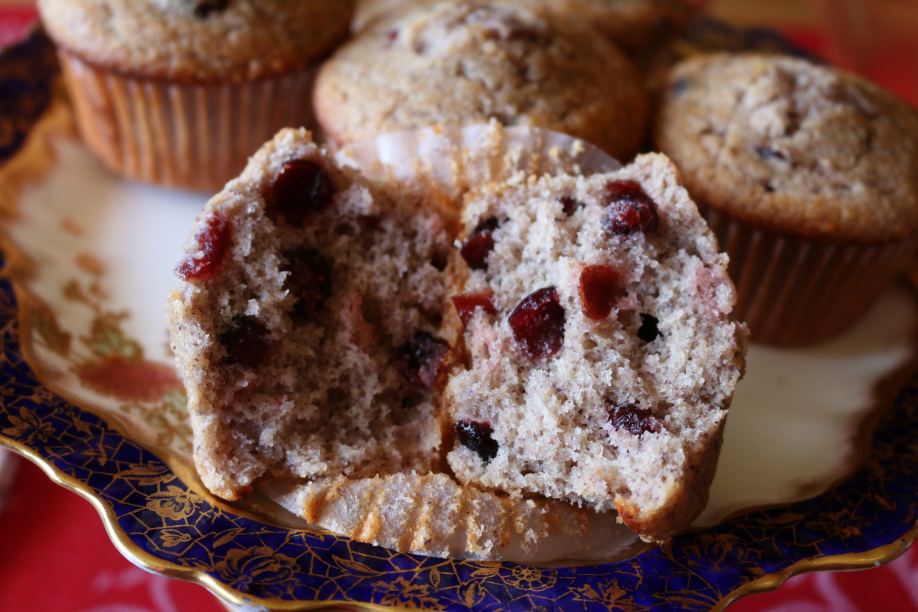 Cranberry Blue Corn Breakfast Muffin
2018-02-02 15:25:57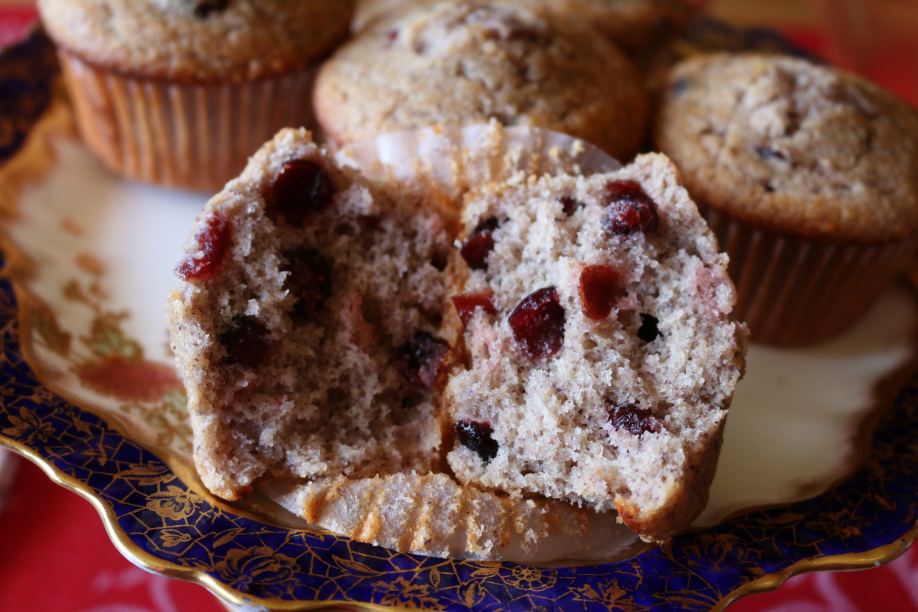 Serves 12
A great friend of mine was in Santa Fe (the city different - and our state's capital) and she went to a quaint local bakery. She told me that she ordered these amazing blue corn cranberry muffins. As she was describing them to me - I knew I would love them. I thought I would try making something similar. I was out of milk so I used vanilla yogurt instead. OMG - I am telling you I could smell the vanilla yogurt while they were baking in the oven . . . this extra sweet vanilla flavor filled my kitchen. My daughter thought I was totally nuts . . . because I told her I could smell the yogurt in the recipe.) Between you and me - I could totally smell the yogurt. I was like a little kid . . . I could not wait to taste a warm cranberry blue corn muffin. One little thing - I have to admit I went crazy on the cranberries - and added two full cups of the tart little things - but it was perfect. The blue corn was slightly dense and and the tanginess of cranberries were amazing. If you love cranberries you are going to LOVE these muffins. I adore each and everyone of you . . . I hope you have a wonderful Valentine's week. May LOVE surround you and since it is Valentines - here are extra hugs and kisses! Until next time - Bon Appetit, Cecelia
Ingredients
3 eggs
1 cup vanilla yogurt
2 teaspoons vanilla extract
1 stick softened unsalted butter
1 cup sugar
1 1/4 cups flour
1 1/4 cups ground blue corn (atole)
2 teaspoons baking powder
1/2 teaspoon sea salt
2 cups dried cranberries
Instructions
In large mixing bowl add eggs and beat well on medium for about 30 seconds.
Add yogurt, vanilla extract, butter and sugar, mix again for 30 more seconds until blended.
Add flour, blue corn meal, baking powder and salt, and mix on medium speed for about one minute or until all ingredients are fully blended.
Then mix in dried cranberries, gently fold into batter.
Pour batter into lined large muffin pans, sprinkle with the raw sugar and cinnamon.
Bake at 375 degrees for 20 - 22 minutes or until fully cooked.
Cecelia's Good Stuff https://ceceliasgoodstuff.com/