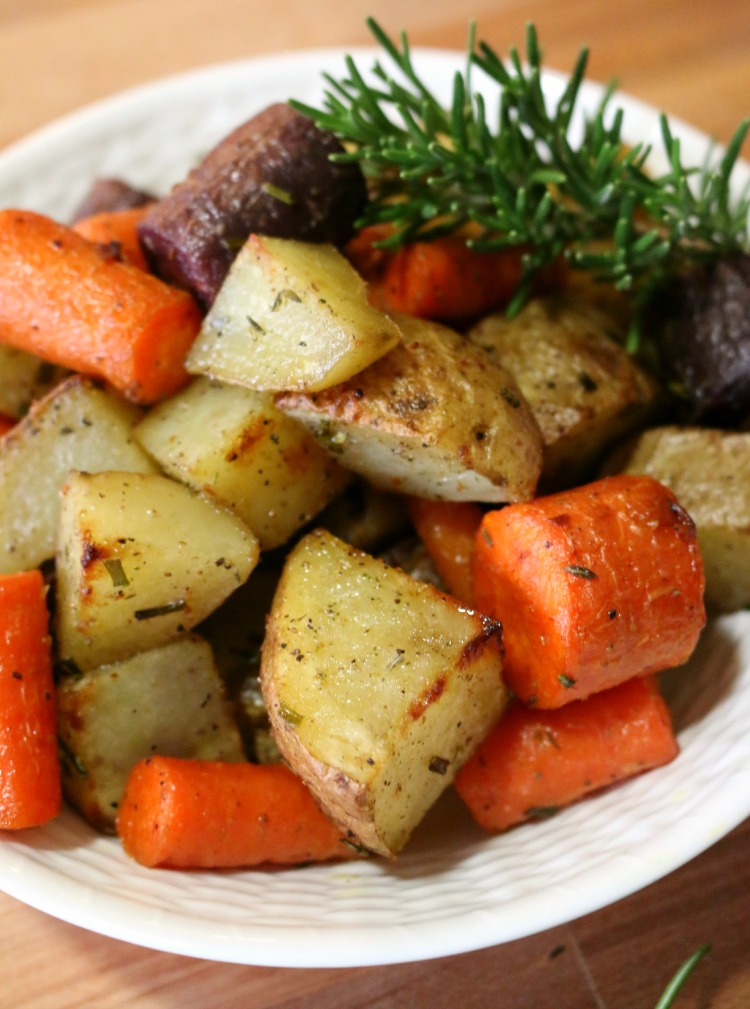 Rosemary Potatoes & Carrots
2015-05-07 15:26:30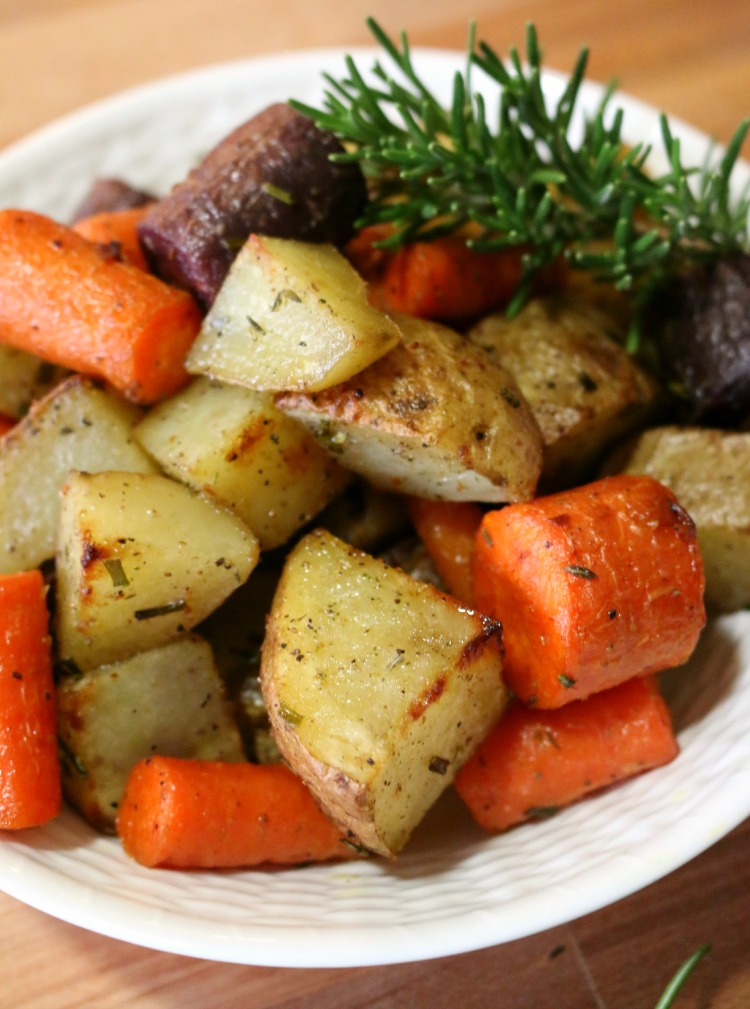 Serves 6
Rosemary Potatoes & Carrots a great way to add healthy vegetables to any menu. The carrots are a beautiful touch to this dish and add lots of vibrant color. This can be served with any type of meat, I served it with with grilled pork chops. I was working in the garden over the weekend and picked some of my rosemary, thyme and parsley. I must say my garden is doing quite nice with the rain we have had. For those of you that are far away we only get an average of 12 inches of precipation a year in the high mountain dessert of New Mexico. And for any garden that means I have to water daily. It has rained three days in a row and descent amount of rain, I haven't had to water my garden - yah, for rain. What a blessing. I just love it . . . we also see the sun 365 days a year here in New Mexico that is also a blessing, this small country girl misses the rain though. I sure would love to hear from you please message me on facebook or comment below. Bon Appetit, Cecelia
Ingredients
Herb Roasted Potatoes
6 Yukon potatoes; scrub extra good; leave peel on and chop into medium size pieces
8 carrots; scrub extra good; leave peel on and chop into medium size pieces
2 teaspoons fresh cut chives for garnish
Herb and Oil Mixture
¼ cup olive oil
1 tablespoon fresh thyme leaves
1 tablespoon fresh parsley
1 tablespoon fresh rosemary
1/4 teaspoon garlic powder
½ teaspoon salt
Fresh ground pepper to taste
Instructions
In large mixing bowl add all herbs and oil, mix well. Let stand while you wash and cut potatoes so dried herbs will soften slightly. Add potatoes and carrots to bowl and mix well until all are thoroughly covered. Empty onto a cookie sheet and bake at 425 for about 35 - 45 minutes turning every ten minutes so all side brown evenly. Pour into serving dish and garnish with fresh chives. Serve immediately. Makes appoximately 8 servings.
Notes
TIP: you can substitute dried herbs – cut back to half a teaspoon of each herb.
Variations: Any type of potato works well here. Red potatoes are also great, and mixed or colored fingerling potatoes are fun and add even more color to the dish.
Cecelia's Good Stuff https://ceceliasgoodstuff.com/