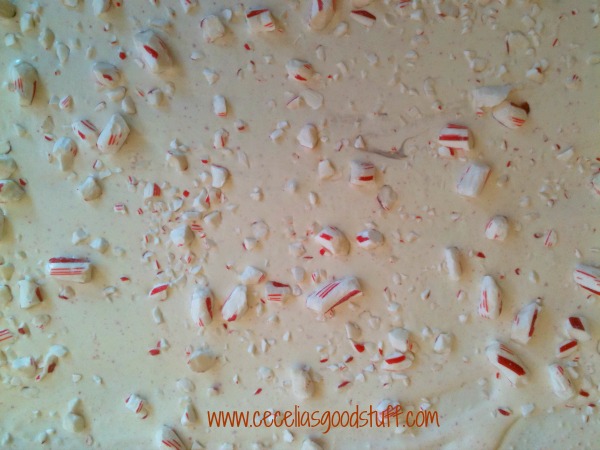 Peppermint Bark
2017-11-30 09:48:33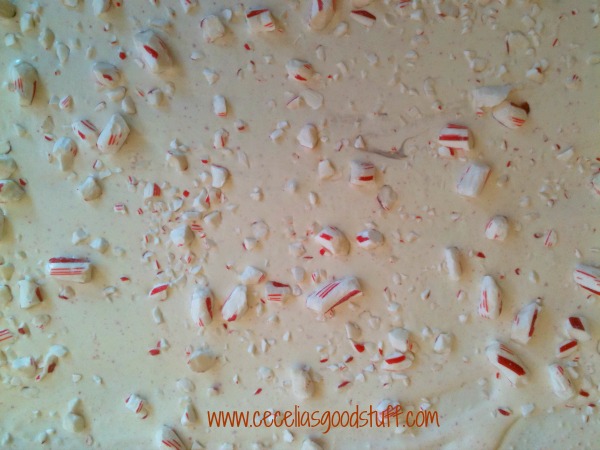 Peppermint Bark is absolutely one of my favorite things to eat during the holidays. I have made it every year for about 5 years now. Believe it or not I have friends that ask when it is coming - meaning when am I delivering it. One year I made it for my clients. Talk about being up to your neck in bark! Literally! Well I still make it but not on that level. I have experimented with it and as I do with everything and found this is recipe makes the best bark. It is easy and affordable - well if you don't make it for 50 gifts! Happy Holidays - Cecelia
Ingredients
4 cups Dark chocolate wafers
4 cups White chocolate wafers
4 - 6 drops Peppermint oil (food grade)
Peppermint sticks (crushed into tiny pieces)
Instructions
Lightly oil your cookie sheet and then wipe with a paper towel until only a small film of oil remains.
Melt wafers in Pyrex container, heat on high in 45 second increments until dark chocolate is melted, 2 - 3 times depending on the strength of your microwave.
After chocolate is melted pour 2 -3 peppermint oil into dark chocolate.
Mix until fully blended.
Pour melted chocolate onto cookie sheet, and cool until it is set firmly, about 15 - 30 minutes.
After first layer is fully cooled, melt white chocolate in microwave until melted. (repeat steps above)
White chocolate will become slight stiff if overheated.
If it seems stiff let cool slightly and it will become runny.
Mix crumbs about 1/2 of the crushed peppermint into white chocolate and pour over dark chocolate in cookie sheet.
Quickly spread the white chocolate mixture over the dark until it is covered entirely.
Sprinkle the peppermint crumbs over entire cookie sheet, letting it set until firm
(30 minutes or more.)
When set, turn cookie sheet over; the entire bark should easily release.
Break into bite size pieces and serve or package for gift giving.
Notes
Suggestion:  use a good quality chocolate for best results.  Your local cake shop should sell them in bulk, and the peppermint oil as well.
Cecelia's Good Stuff https://ceceliasgoodstuff.com/