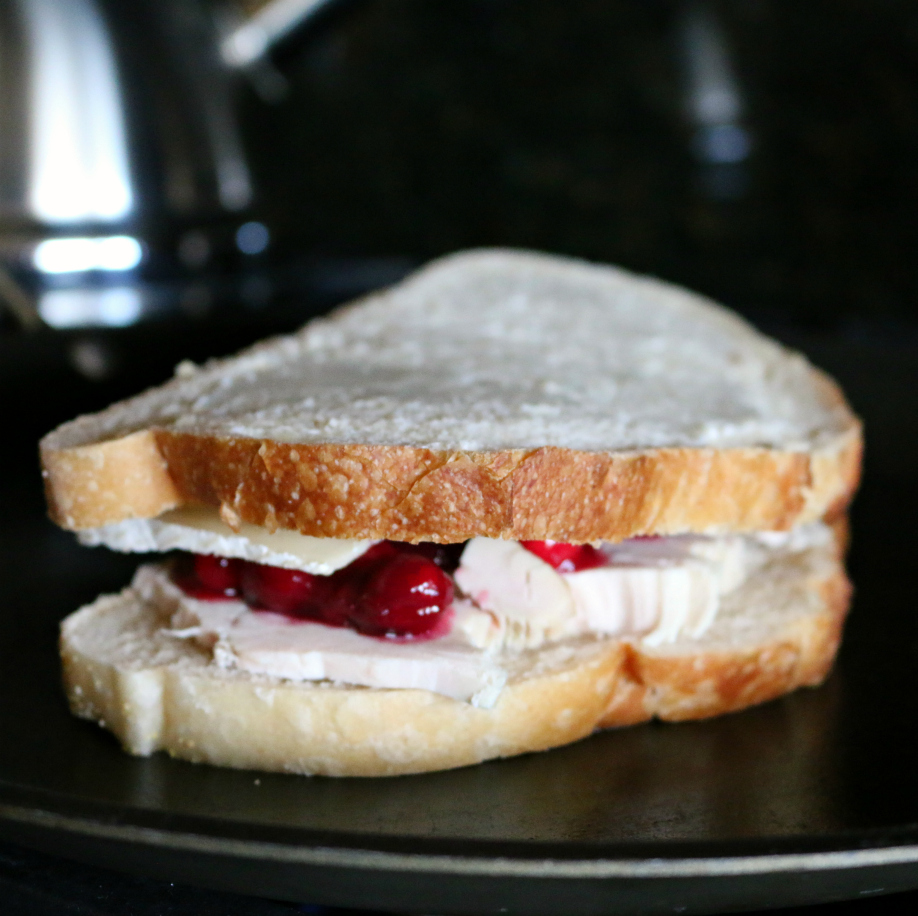 Grilled Turkey and Brie Sandwich
2017-11-21 15:12:25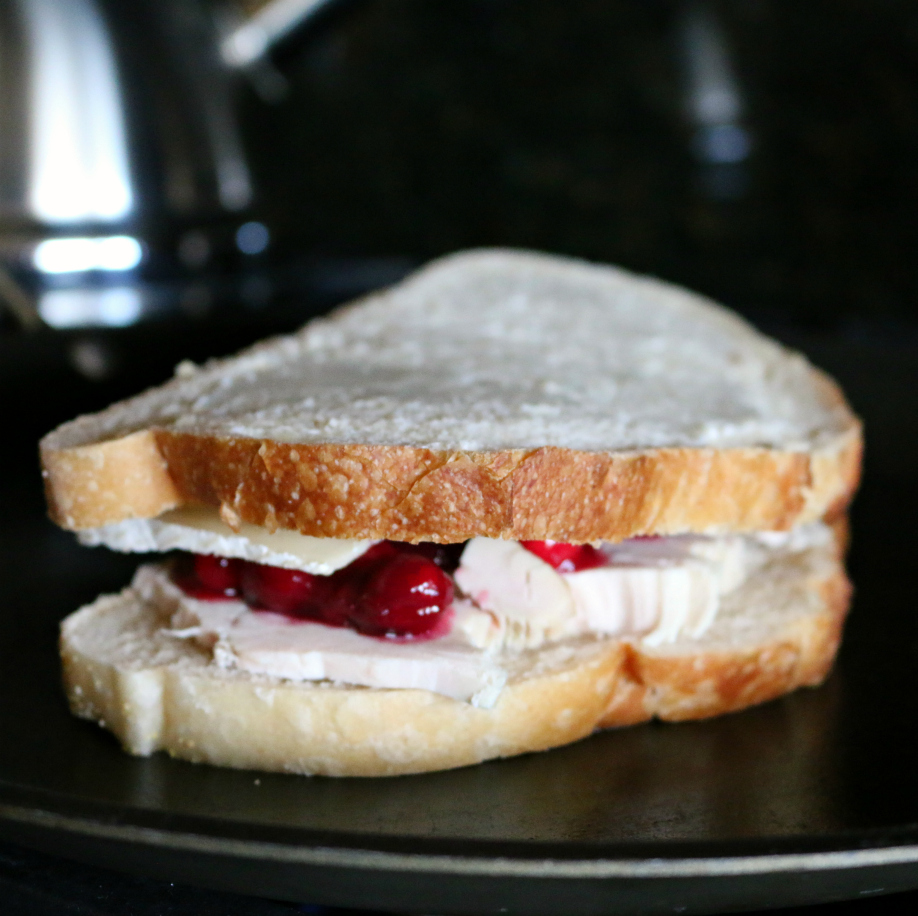 Serves 2
Grilled Turkey and Brie Sandwich
Ingredients
4 Slices of Sourdough Bread
8-10 slices of turkey
3-4 tablespoons butter at room temperature
8 slice Brie cheese
4 tablespoons cranberry sauce
Garnish
Arugula or lettuce
Instructions
Lay sourdough bread flat.
Layer with slices of turkey.
Top turkey with cranberry sauce.
Lay sliced brie on second slice.
Slightly press brie into bread with a butter knife.
Layer slices and butter outer slice.
Grill butter side down.
Butter second side.
Cook over medium high heat.
Press with iron press or heavy pan.
Grilled about 3-5 minutes or until golden brown.
Flip and repeat.
Add arugula or lettuce as garnish.
Cut in half and serve.
Notes
If you do not own an iron press, use a heavy pan to press sandwich. This helps the sandwich to steam and cook evenly. You can also wrap a brick in foil and this works just as good as an iron press.
Cecelia's Good Stuff https://ceceliasgoodstuff.com/