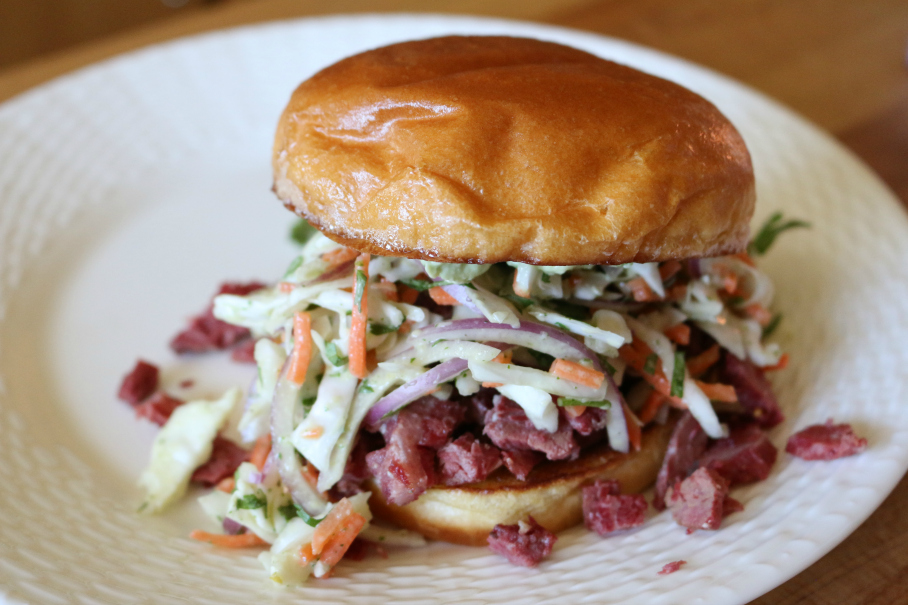 Best Ever Corn Beef Sandwich
2019-03-13 12:16:33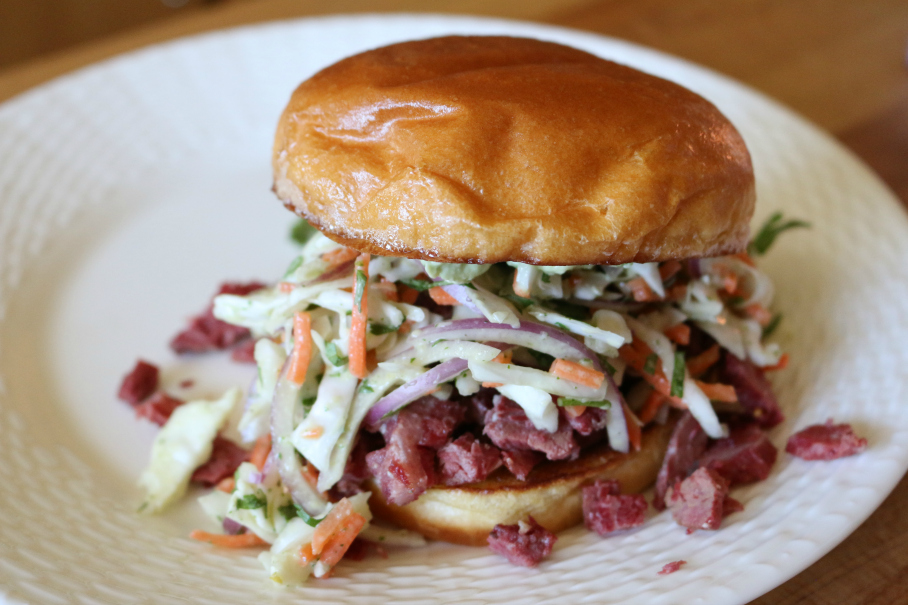 Serves 2
This gets my vote for the Best Ever Corn Beef Sandwich! This sandwich has serious flavor! Layers of tender slow roasted corn beef, spicy coleslaw with a Hatch Green Chile dressing, avocado mayo all served on a grilled brioche bun.
Ingredients
2 cups corn beef, chopped - see recipe link below
1 cup Spicy Coleslaw - see recipe link below
Avocado Mayo - see recipe below
2 Brioche Bun
1 tablespoon butter
Instructions
In a large skillet heat corn beef.
Grill buttered brioche buns until golden brown.
Once bun is toasted - plate it.
Layer avocado mayo, corn beef, and coleslaw.
Serve with a dill pickle.
Enjoy!
See recipe links below for
Spicy Coleslaw with Green Chile Ranch Dressing
Slow Cooked Corn Beef
Avocado Mayo
Cecelia's Good Stuff https://ceceliasgoodstuff.com/