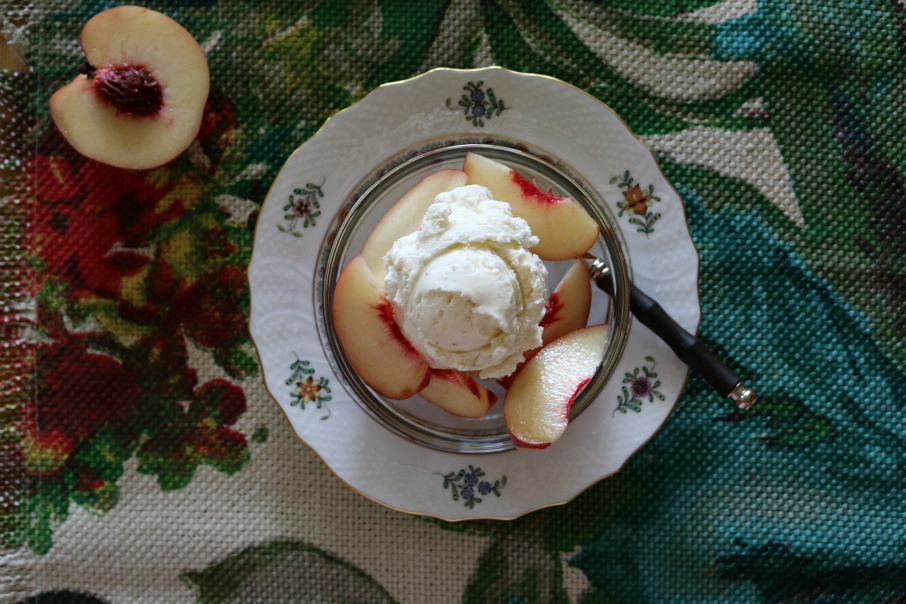 7 Simple Recipes for White Peaches
2018-08-05 13:55:18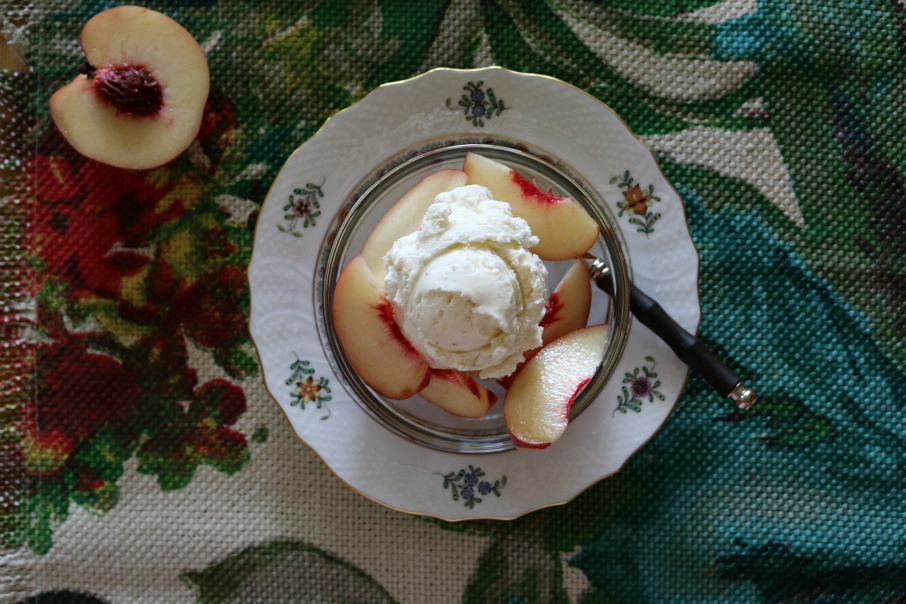 Serves 2
White peaches are in season and they are just perfectly ripe. I just went to town creating some amazing yet simple and easy recipes for fresh white peaches. I hope they will inspire you to to create some amazing things! The first recipe is fresh white peaches served over vanilla bean ice cream for a easy dessert option. # 2 is a White Peach Cocktail made with ginger beer, vodka and fresh peach juice. #3 is a White Peach and Grape Smoothie perfect for breakfast or an afternoon pick me up snack. #4 is a White Peach Spritzer with fresh garden mint. This is a refreshing drink you are sure to enjoy! #5 is a Honey and Mint White Peach Fruit Salad made with a variety of fresh fruits, raw honey and mint. #6 is a Deep Dish Peach Pie talk about comfort food! You are sure to love this easy recipe! and finally #7 is a Crumble Peach Pie made with an oat topping and served with a giant scoop of vanilla bean ice cream! Which ever you choose - I hope you will enjoy this year's bounty of white peaches.
Ingredients
2 White Peaches, washed and sliced
4 large scoops of vanilla bean ice cream
Instructions
In a dessert bowl add two scoops of vanilla bean ice cream.
Garnish with fresh sliced peaches.
Serve.
EAT and ENJOY!
Notes
See below for the other SIX - yes SIX amazing and simple recipes for white peaches!
Cecelia's Good Stuff https://ceceliasgoodstuff.com/