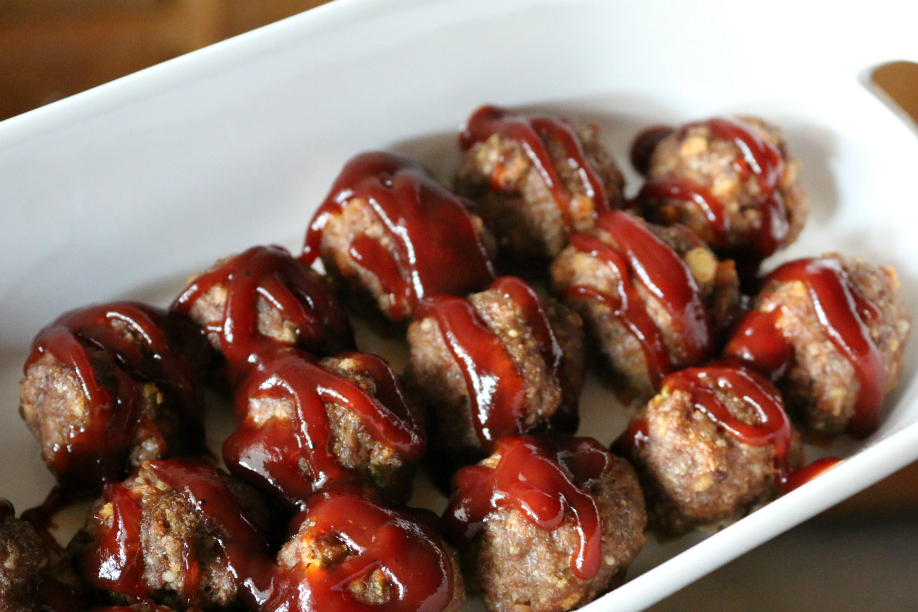 Oven Baked Venison Meatballs
2018-03-06 12:55:44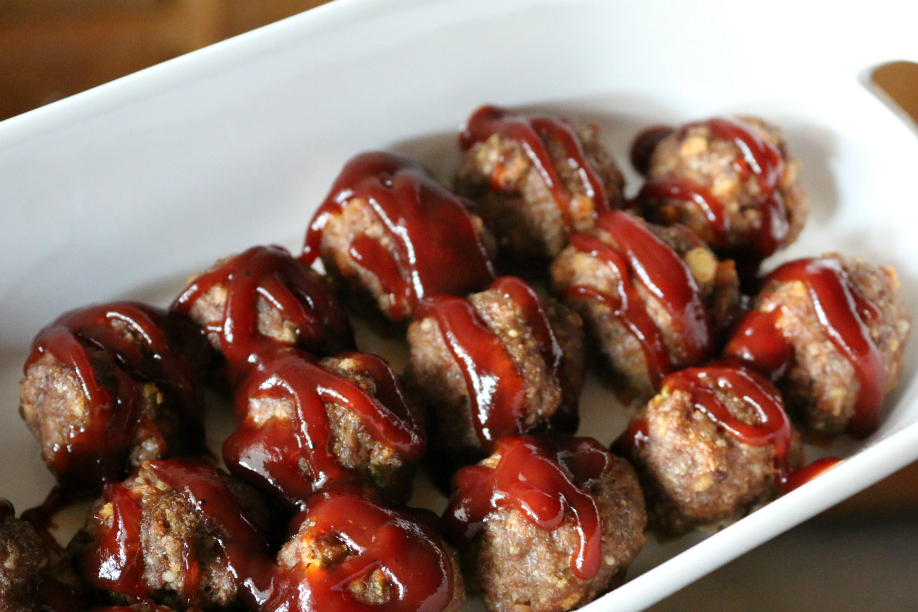 Serves 6
Oven Baked Venison Meatballs
Ingredients
1 pound ground venison
1/2 cup ground cracker crumbs
1 egg
1 tablespoon Spicy Italian seasoning blend (like spicy spaghetti seasoning)
2 tablespoons Worcestershire sauce
2 tablespoons hot sauce
1/4 cup grated Parmesan cheese
pinch or two of sea salt
fresh ground cracked pepper to taste
1/4 cup scallions, sliced
1 cup barbecue sauce
Braised Kale
8 ounces chopped organic Kale
1 small onion diced
2 tablespoons olive oil
Pinch of red pepper flakes
Salt and pepper to taste
2 tablespoons organic apple juice
Instructions
In a medium bowl add one egg.
Beat well.
Add Worcestershire sauce, hot sauce, Italian seasoning blend and mix until well combined.
Add the venison, cracker crumbs, Parmesan cheese, salt, pepper and scallions.
Mix again.
Using a rounded teaspoon scrap meat mixture and form little meatballs about 1.25 inches.
Roll between your palms to make completely round meatballs.
Place on a line cookie sheet.
preheat oven to 375 degrees F.
bake for 25 minutes.
Remove from oven and transfer to a serving dish.
Cover meatballs with barbecue sauce.
Place under broiler for 3-5 minutes or until the sauce is warmed through.
Serve over braised Kale.
Braised Kale
In a large saute pan add olive oil and onions.
Cook until onions are slightly browned.
Add kale and apple juice.
Season with salt, pepper and red pepper flakes.
Saute kale until wilted, about 3 - 5 minutes.(Mix often)
Serve immediately.
Top with meatballs and ENJOY!
Cecelia's Good Stuff https://ceceliasgoodstuff.com/