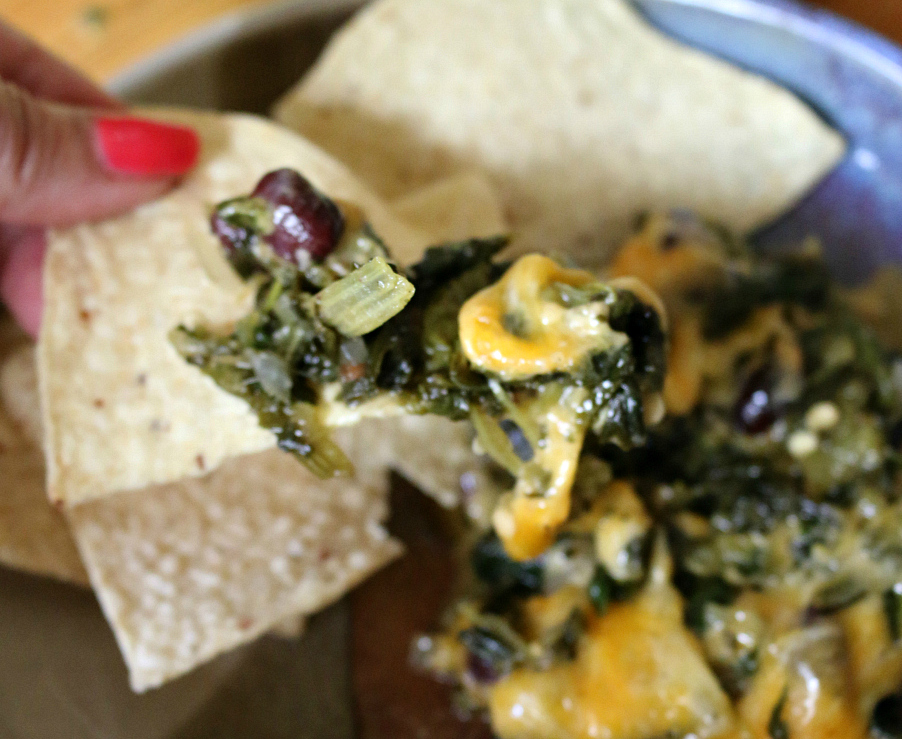 Joe's Spicy Spinach Queso
2019-08-26 13:06:57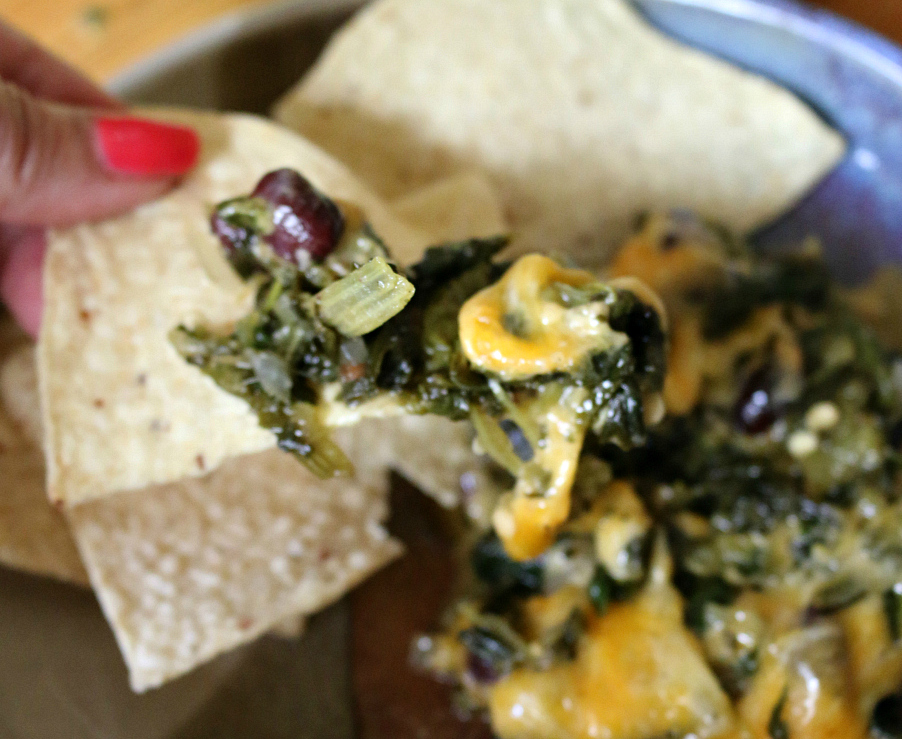 Serves 8
It is green chile season in the Land of Enchantment. Everywhere you turn stores are roasting the fall harvest of Hatch green chiles. So to take advantage of the fresh crop I am canning roasted green chiles and making green chile sauce for the year ahead. I canned a few jars and gave one to my neighbor Beth. She then tells me exactly how she was going to use it. She described something similar to this recipe. I added a few ingredients and then named it after her husband Joe because it is his easy "go-to" Vegetarian Dinner. I must say - it is sensational! Here's hoping you love it too. Enjoy!
Ingredients
1 small white onion, diced
2 garlic cloves, minced
1 tablespoon olive oil
1 cup roasted green chile, chopped (medium to hot)
1 (15 ounce) can black beans, drained
1 (8 ounce) frozen spinach
1 teaspoon sea salt
8 ounces shredded Mexican cheese blend
Instructions
In a large saute pan add the olive oil, onions, and garlic.
Cook over medium heat for about 4 - 5 minutes or until the onions are translucent.
Add diced green chiles, black beans, and spinach.
Cook over medium heat for about 5 minutes.
Season with salt and mix well.
Preheat oven to broil.
Add shredded cheese to spinach mixture and transfer to oven.
Cook for 3- 5 minutes or until cheese is slightly golden brown.
Serve with tortilla chips and/or fresh cut veggies.
Enjoy!
Notes
This is a vegetarian dish. You could easily add chicken, ground beef or ground turkey for addtional protein.
Cecelia's Good Stuff https://ceceliasgoodstuff.com/