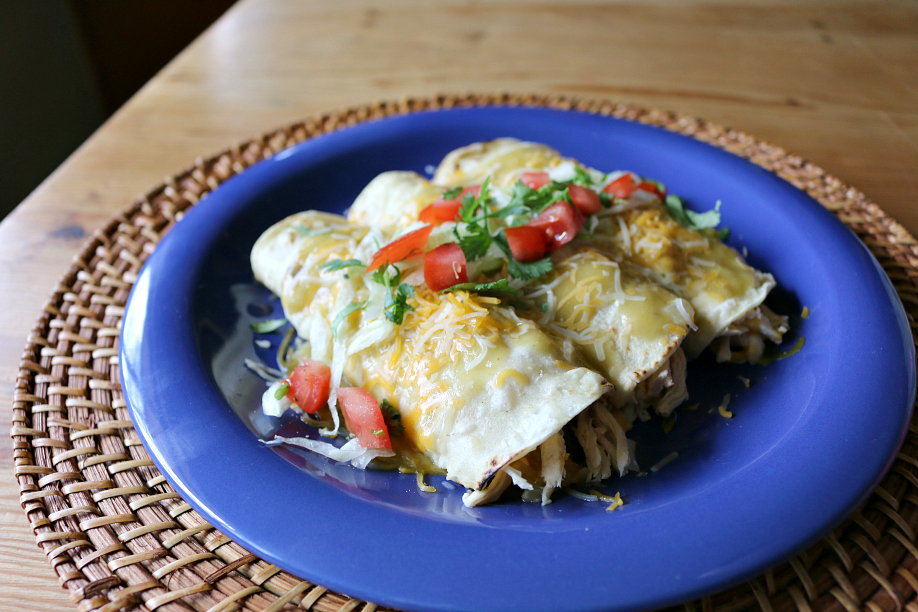 Hatch Green Chile Chicken Enchiladas
2017-05-05 11:59:06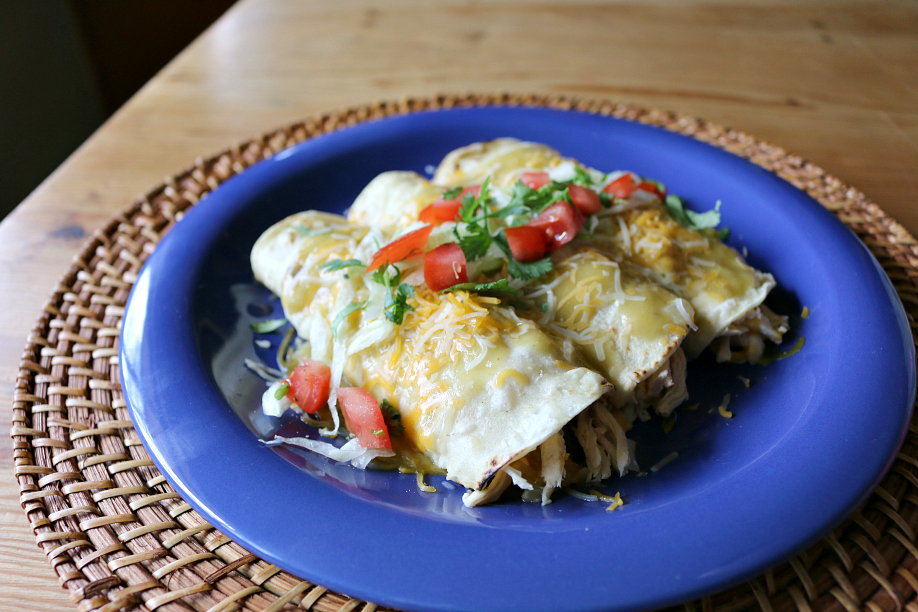 Serves 4
Yes, a new recipe for Gluten-Free Green Chile Chicken Enchiladas that tastes as good as it looks. WOW, this was an amazing meal. I was completely impressed with this Hatch Green Chile Gluten-Free Enchilada Sauce. I made a batch of these tasty Green Chile Chicken Enchiladas and my family loved them. I always can identify a "winner-winner-chicken-dinner" at Casa Linda (my home here in New Mexico), there are no left-overs. None, nada, zip - nothing left at all, not even a crumb. These Green Chile Chicken Enchiladas were over the top . . . seriously! This is a simple and easy weeknight meal that your family will thoroughly enjoy. And it is a perfect dish for Cinco de Mayo or any other celebration. Please let me know what you think. Comment below. Don't forget to follow me on Facebook, Instagram and Pinterest for other great recipe ideas. Until next time - "Bon Appetit" or since it is officially Cinco de Mayo "BUEN PROVECHO!" Cecelia
Ingredients
3 cups roast chicken, shredded
2 tablespoons butter
1 cup chopped onion
2 cups grated Mexican Cheese Blend plus 1 more cup for topping
1 (15 ounce can) Hatch Green Chile Enchilada Sauce (Gluten-Free)
10-12 Corn Tortillas
2 cups shredded lettuce
1 1/2 cups chopped tomatoes
1 cup cilantro leaves
Instructions
Shred roast chicken and set aside.
In a small non-stick skillet melt butter.
Add onions and cook until translucent about 3 - 5 minutes.
Set aside and allow onions to cool.
In a large mixing bowl add chicken, cooled onions, and shredded Mexican cheese blend.
Mix until combined.
Pour enchilada sauce into a flat bowl.
Dip tortillas into sauce and fill corn tortillas with chicken-cheese mixture.
Roll stuffed tortillas evenly.
Line casserole dish with stuffed corn tortillas until filled. (10 - 12 enchiladas to fill a 9 x 13 casserole dish)
Pour remaining enchilada sauce over enchiladas.
Sprinkle with cheese.
Bake in a 350 degree F. over for 20-25 minutes.
Garnish with lettuce, cilantro, and tomatoes.
Serve 2 - 3 enchiladas per person.
Notes
These are also great garnished with sour cream.
Cecelia's Good Stuff https://ceceliasgoodstuff.com/