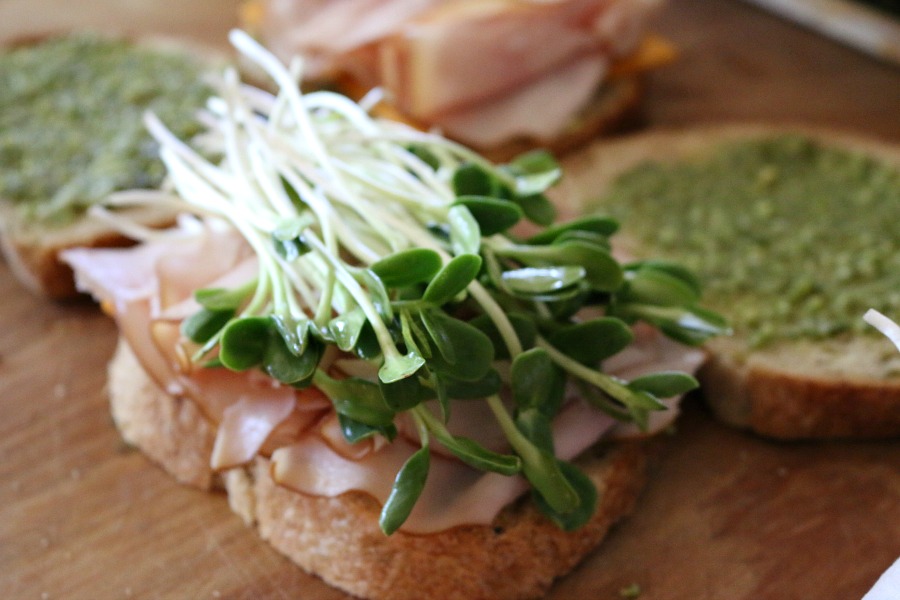 Green Chile Sourdough Turkey Sandwich
2016-06-17 02:39:34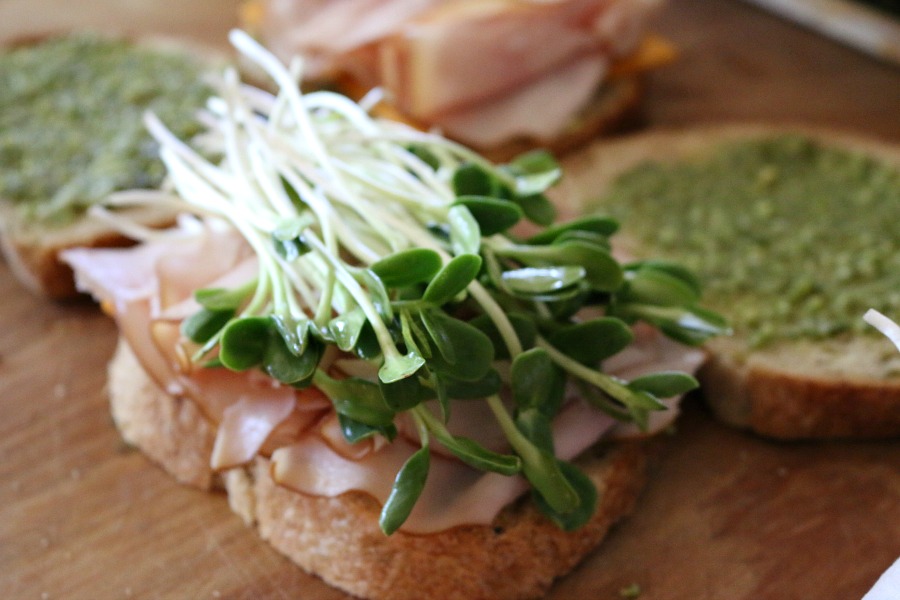 Well it is that time of year. . . HOT and dry in the wonderful land of enchantment. We have been experiencing 100 degree weather on and off for about a week now. The weather forecast is predicting the entire next week to reach 100 plus degrees. Honestly, when it gets that hot I have a hard time cooking. I'm sure I am not alone. Sandwiches are always a great go-to option, not only for lunch but for dinner too. Especially when the temperature starts climbing into triple digits. I laugh when I hear someone say, "Well you are lucky at least it is a dry heat." And yes, we are lucky I could not tolerate humidity and 100 degree temperatures. I am so grateful to have a swimming pool. I have had to jump in it every single day this week to cool down. I have volunteered at school each day with week helping in the garden. What a huge project that is. I really had no idea the school garden was so big and so much work. Despite the work, I love the idea of teaching sustainability to our children. I wish every school could have this opportunity. How great would that be! Please see my previous post for an awesome Swiss chard recipe, freshly picked from the garden. Well until next time stay healthy and cool. I hope you enjoy this awesome sandwich recipe. Thanks for your love and support. Bon Appetit, Cecelia
Ingredients
Green chile sourdough bread
Prepared pesto
Sliced turkey
Sharp cheddar cheese
Sunflower sprouts
Butter
Instructions
Slice green chile sourdough bread.
Add prepared pesto and layer turkey, sharp cheddar cheese, and sunflower sprouts.
Butter outside of bread.
Grill in a pan over medium high heat, about 3-4 minutes on each side until golden brown.
Slice in half and serve.
Notes
The Green Chile Sourdough bread was purchased at Bosque Baking Company. You can substitute any type of bread for this recipe. This would also be great with chopped green chile layered into the sandwich.
Cecelia's Good Stuff https://ceceliasgoodstuff.com/