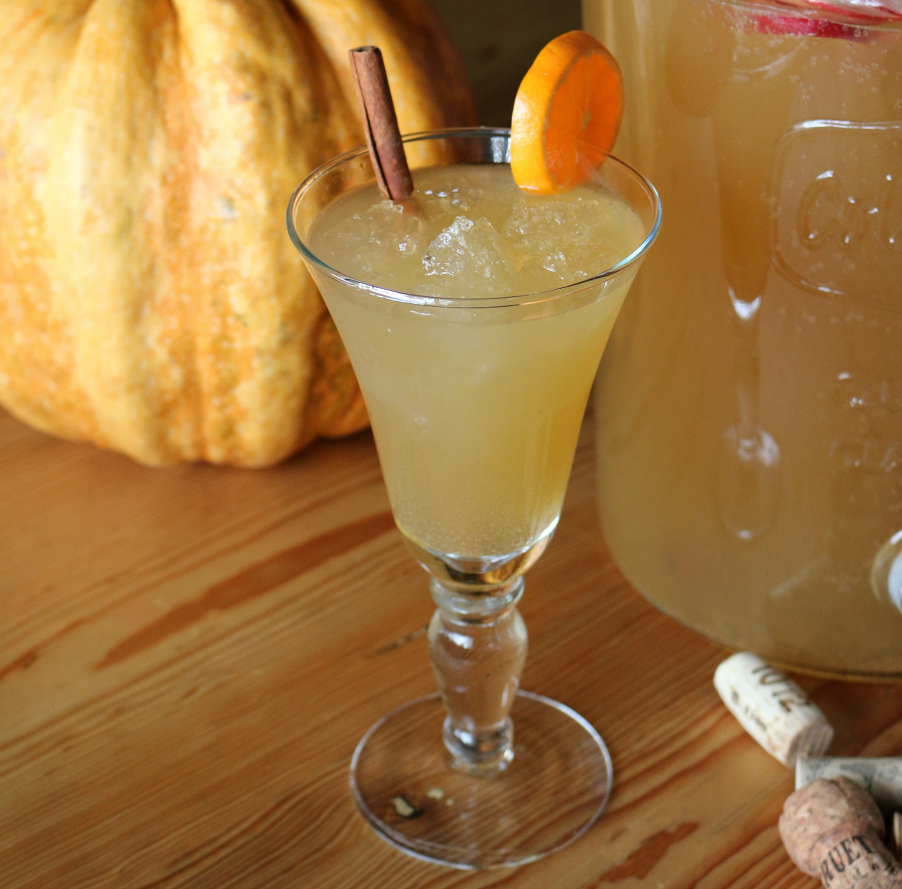 White Sangria Recipe
2017-11-06 09:51:41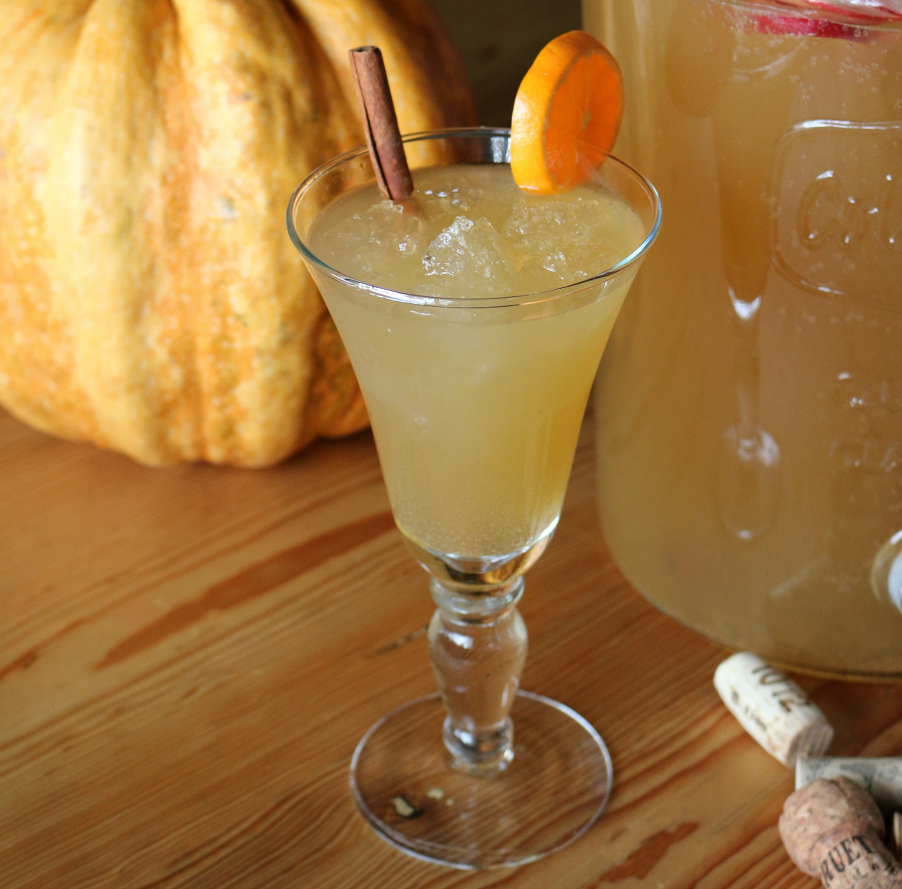 Serves 12
I love a great glass of sangria. I think I love the fresh citrus taste or the Mandarin oranges along with the tangy flavor of fresh lemon and lime. This sangria recipe is not overly sweet. I didn't add any sugar other than the fresh citrus juices, the apple cider and the ginger ale. The fresh apple cider gives this recipe a slight hint of fresh apples. It was very subtle and I think a perfect combination along with the fresh citrus flavors. I love making Sangria for a party. It makes it so easy for your guests to help themselves to this tasty Citrusy White Sangria. You don't have to constantly check on them for a refill, especially when you serve it in an oversize glass container. This is a refreshing new holiday recipe. I added some orange liquor to give it an extra kick. I thoroughly enjoyed drinking it. It goes well with all types of food. We served it with Enchiladas and it paired nicely with the spicy food. I had some sangria leftover so I drained the fruit and poured the sangria into the original wine bottles. It will last up to 3-5 days refrigerated. TIP: you must remove the fruit or it starts to ferment and then it tastes more like Kombucha instead of sangria. I hope you will make this bright and fruity sangria for your parties for the upcoming holiday season. Please share your comments below. Follow me on Pinterest for more inspiring holiday recipe ideas. Until next time – Bon Appetit, Cecelia
Ingredients
4 Mandarin oranges, juiced
1 lemon, juiced
1 lime, juiced
1 orange, juiced
2 cups fresh apple cider
2 bottles white wine
2 cans ginger ale
2 ounces Orange Liquor
2 apples, sliced
4 Mandarin oranges, sliced (save 1/2 for garnish)
2 cinnamon sticks
Garnish
Cinnamon sticks
Mandarin orange slices
Instructions
To make sangria squeeze fresh juice from Mandarin oranges, lemon, lime and orange.
Add to serving pitcher.
Then add apple cider.
Pour wine into juice mixture along with ginger ale and orange liquor.
Mix until blended.
Add sliced apples and Mandarin oranges.
Add cinnamon sticks. Refrigerate for a minimum of 2 hours before serving.
Pour sangria over ice and garnish with a cinnamon stick and a sliced Mandarin orange slice.
Notes
I think it would be best if made 12 hours prior to serving. It would allow the flavors to develop.
Cecelia's Good Stuff https://ceceliasgoodstuff.com/