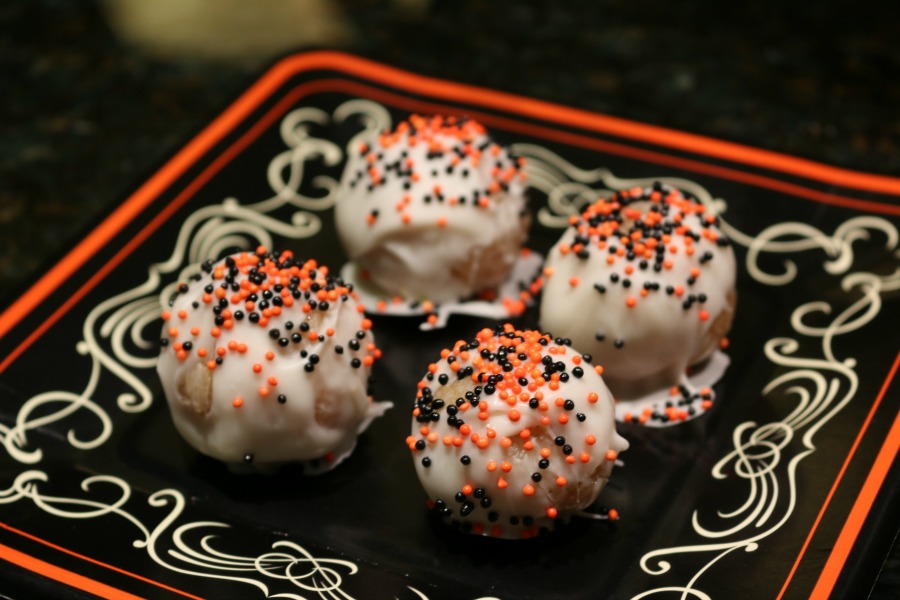 Easy Halloween White Chocolate Treats
2016-10-25 13:52:43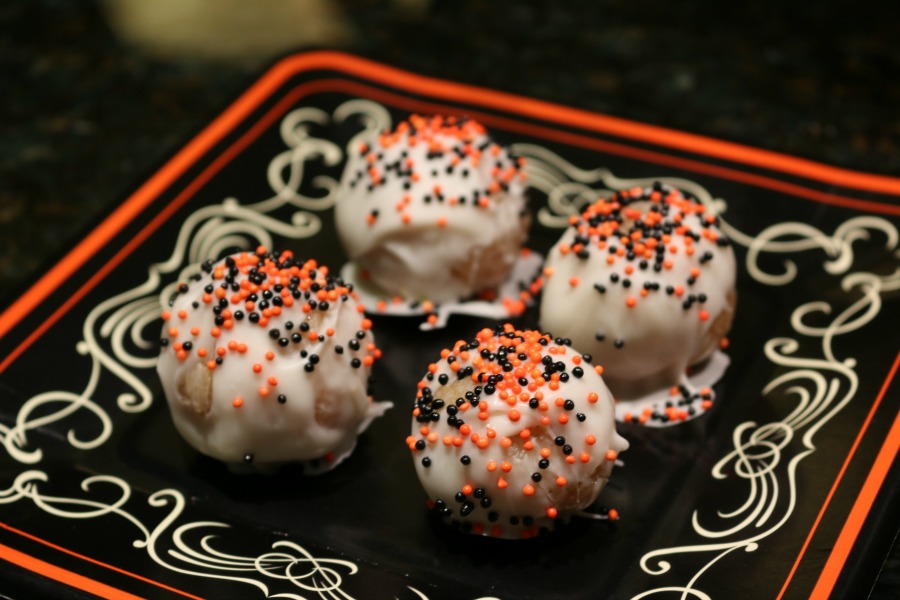 Serves 18
I am always looking for easy to make treats, especially during the holidays. Halloween is no exception. I recently made some cake pops and they were a lot of work. I was inspired to create something I could make that would be similar but simple and easy. I thought of using donut holes. I purchased a few different types and quickly learned that glazed donut holes do not work with this recipe. I recommend plain donut holes. They are not easy to come by. I did have to go to a few places looking for them. For this recipe I used white chocolate wafers and melted them down. Dipped the plain donut holes into the chocolate and decorated them. Super easy and super cute. Don't you agree? Perfect for any Halloween party. Follow me on Pinterest for more Halloween inspiration. Bon Appetit, Cecelia
Ingredients
4 cups White chocolate melting wafers
Halloween sprinkles (your choice)
Black cake icing
Instructions
Melt chocolate 2 cups at a time in a pyrex measuring cup or glass bowl. Melt in 45 second increments. 2 - 3 times mix after each. It may only take twice. Be careful not to overheat, the white chocolate will turn hard. Dip donut holes into chocolate and place onto cookie sheet or paper plates. Sprinkle as needed.
Mummy - Dip and dry and then drizzle more chocolate randomly to create the mummy effect. I used black cake icing for the eyes.
Notes
I tried glazed donut holes, the chocolate does not stick to them. Ask for plain donut holes.
Cecelia's Good Stuff https://ceceliasgoodstuff.com/