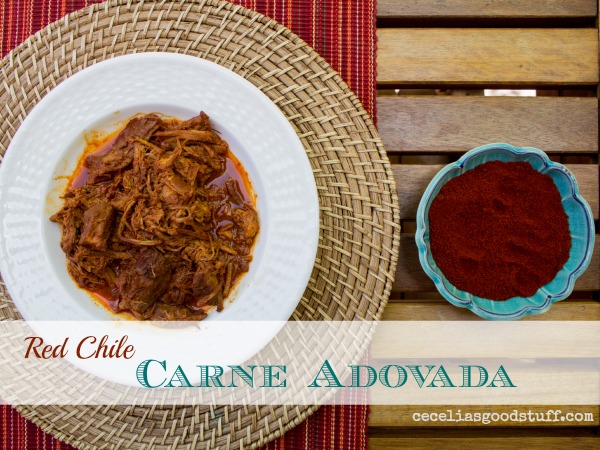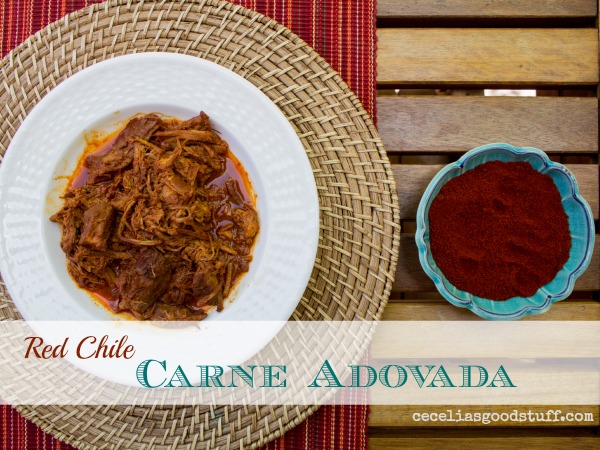 Carne Adovada
2015-08-19 13:59:02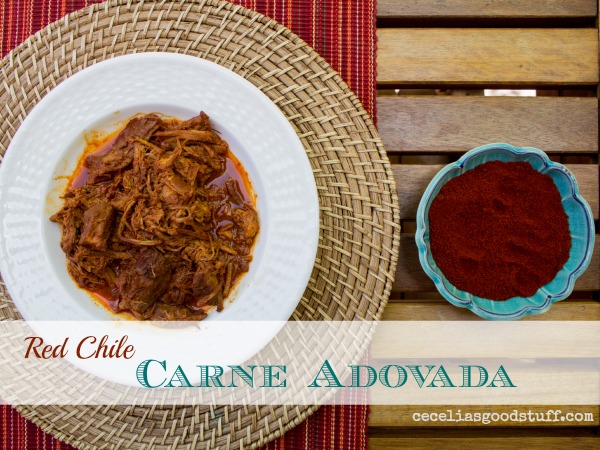 Carne Adovada is a New Mexico favorite. It is pork that has been slow cooked in a red chile sauce. I really enjoy Carne Adovado in burritos, quesadillas, on a tostada or over hash brown for breakfast. There are so many ways to prepare some really amazing dishes with Carne Adovada. This recipe is very simple and easy, cutting the pork is really the only thing that takes some time. The pork should be cut into bite size pieces. Once it has baked the meat is very tender and breaks apart easily. This is one of my go to recipes during the holidays – it is a popular dish around Christmas here in New Mexico and typically served on Christmas Eve along with Tamales and Posole. I hope your enjoy this traditional New Mexican dish. Bon Appetit, Cecelia
Ingredients
2 cups red chile sauce (see previous post for Red Chile Sauce Recipe)
3 garlic cloves; finely chopped
1 1/2 teaspoon salt
3 pounds chopped pork loin (bit size pieces)
flour tortillas
shredded cheddar cheese
Instructions
Oven Baking: Put the chopped pork into a large baking dish and pour the red chili over it. Mix
in chopped garlic and salt. Cover with foil. Cook in a 350 degree oven for 3 hours. Remove foil
and cook one more hour. Serve in hot flour tortilla with cheddar cheese.
Cecelia's Good Stuff https://ceceliasgoodstuff.com/