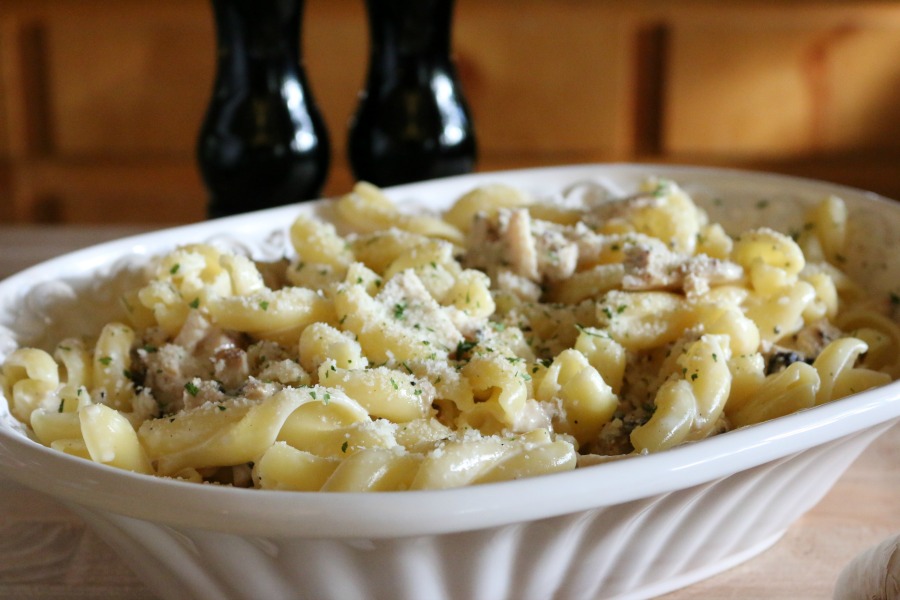 Best Ever Pasta with Chicken Alfredo Sauce
2017-02-13 11:56:42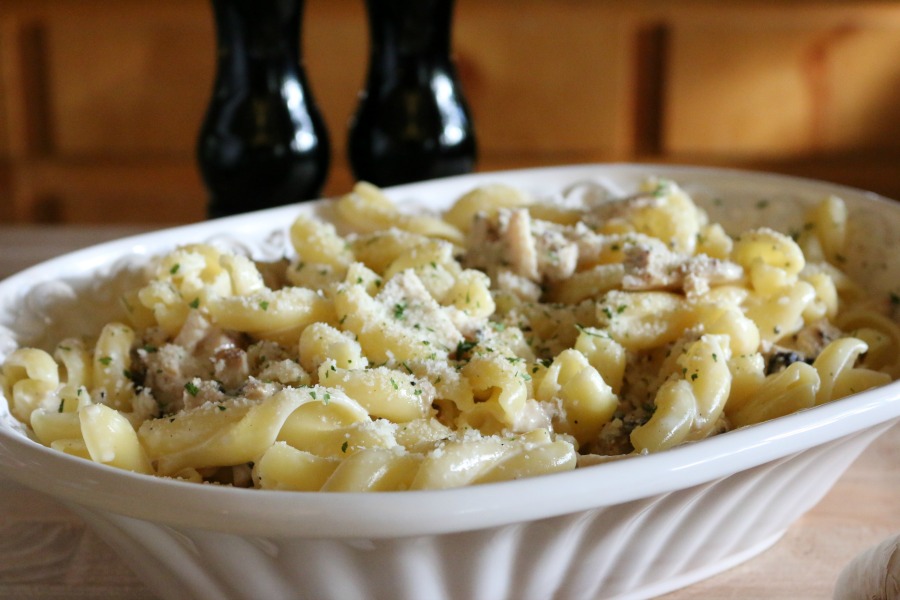 Serves 8
Spread the love this Valentine's day with this amazing recipe for Pasta with Chicken Alfredo Sauce. It is absolutely delicious. The extra hint of freshly grated garlic made this dish fantastic. I made it for my family and there wasn't a single bite left in the bowl. In my opinion a sure sign of a great recipe. This would be an easy date night recipe or for any special occasion dinner party. It is simple to make especially if you opt to purchase a roasted chicken. I have made it before with grilled chicken and that is also great. Wishing you lots of love this Valentine's Day. Bon Appetit, Cecelia
Ingredients
16 ounce Italian Pasta
1 stick butter
1 cup heaving cream
1 egg, beaten
1 cup fresh grated parmesan
Pinch of fresh grated nutmeg
1 garlic clove, grated finely
Salt and pepper to taste
2 cups roasted chicken, chicken
Garnish
Fresh grated parmesan cheese
Instructions
Start to cook pasta according to package directions.
Meanwhile, in a pan melt one stick of butter over medium low heat.
After butter is melted add one cup heavy cream and one beaten egg.
Mix well. Warm for 3-5 minutes or until warmed through.
Add one cup finely grated parmesan cheese and grated garlic. Mixing constantly until cheese is completely melted.
Add fresh ground nutmeg to taste. (Nutmeg can overpower so use sparingly.)
Season salt and pepper.
Drain pasta reserve about 1/4 cup pasta water.
Pour pasta into serving dish add alfredo sauce, chopped chicken and pasta water. Mix well.
Garnish with fresh grated parmesan cheese and serve.
Cecelia's Good Stuff https://ceceliasgoodstuff.com/