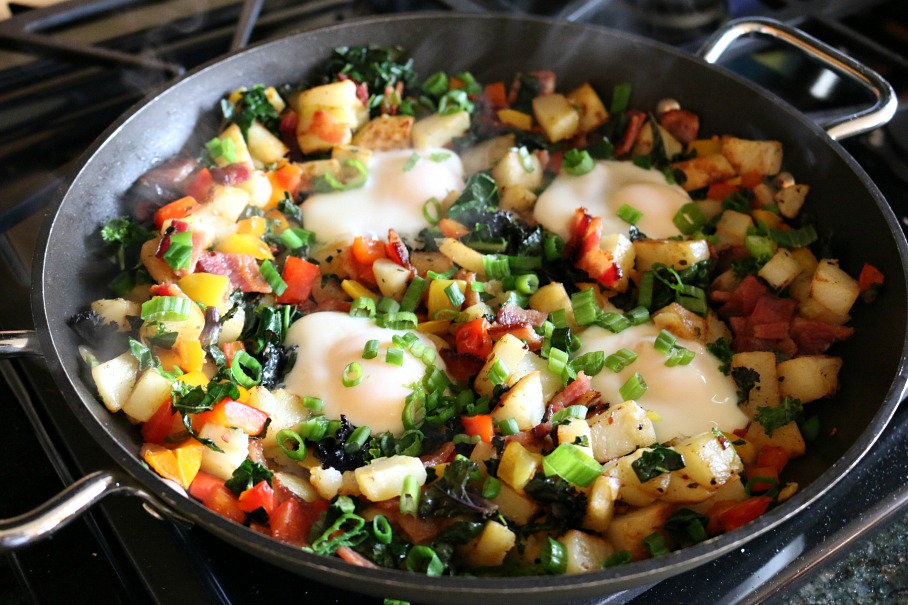 Rainbow Kale, Bacon, Egg Breakfast Hash
2017-02-26 16:16:13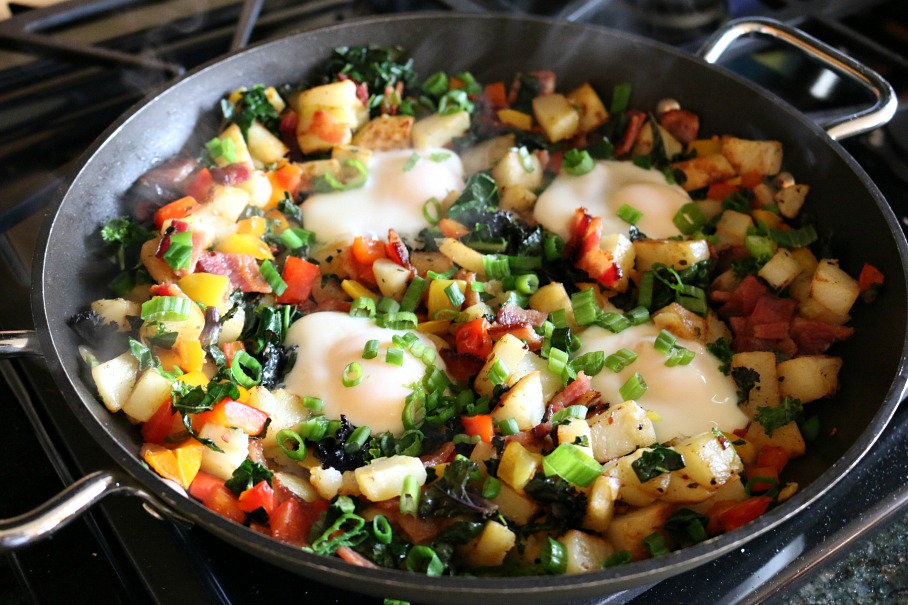 Serves 4
Rainbow Kale, Bacon, Egg Breakfast Hash
Ingredients
10 slice extra thick cooked bacon, chopped
2 tablespoon olive oil
2 medium size Russet potatoes, peeled and chopped
1 1/2 cups chopped bell pepper (I used several colors)
3 cups loosely chopped rainbow kale (stems removed)
Salt and Pepper to taste
4 extra large eggs
1 scallion sliced for garnish
Instructions
Cook bacon according to package directions. I like mine a little on the crispy side.
Chop and set bacon aside.
In a large non-stick skillet add olive oil and warm over medium high heat.
Add chopped potatoes.
Season with salt and pepper.
Cook for about 5-8 minutes or until they are about half way cooked.
Add the bell peppers and cook about another 2 - 3 minutes.
Add the chopped kale.
Mix and add chopped bacon.
Mix again.
Using the mixing spoon make four small clearings in the hash for the eggs.
Add eggs and cover skillet with lid. Allow to cook until the eggs are cooked to your liking. I like my yolks runny so I cook them until I see white form on top of the yolk.
Turn off heat and remove pan from burner.
Garnish with chopped scallion and serve in four individual plates.
Enjoy!
Notes
To help the potatoes cook faster cover the skillet with a lid.
Cecelia's Good Stuff https://ceceliasgoodstuff.com/