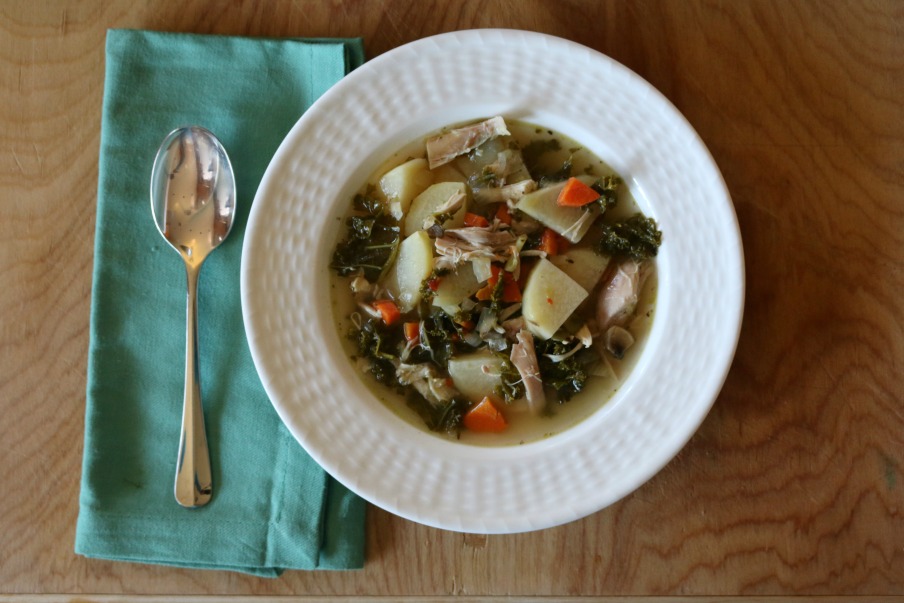 Tuscan Chicken Kale Soup
2017-12-23 08:15:33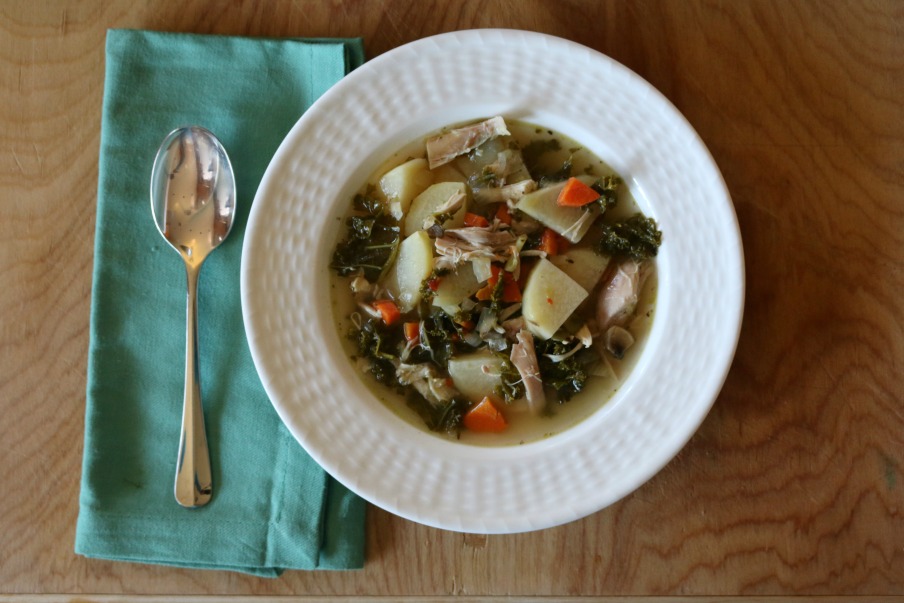 The hustle of the holidays has finally hit! We all are rushing around trying to do last minute errands and finish up last minute shopping. At the end of the day I crave something warm and satisfying. Soup is one of the best comfort foods in my opinion. I love the fact that it can be made quickly. Most soups only take about 30 minutes. Especially if you use roasted chicken. This saves time and make it much easier. This Tuscan style soup makes a great weeknight dinner option. I especially love that it doesn't take long to prepare a large pot of soup. And an added bonus - I will have leftovers for lunch or dinner the next day. I usually serve soup to my family during the winter months about twice a week. I love changing it up by changing the vegetables and the starch. I rotate between rice, noodles and potatoes. This keeps it new and appetizing. God Bless my sweet Mom, but she served the same things over and over. I get bored and have to change things up. The more veggies the better . . . so I added kale, carrots, mushrooms, celery and potatoes to this tasty Tuscan Chicken Kale Soup Recipe. To make it a complete meal I served it with a hot roll and a side salad. Everyone was happy! Bon Appetit, Cecelia
Ingredients
2 tablespoon extra-virgin olive oil
1 small onion, chopped
2 stalks celery, sliced
3 carrots, chopped
6 white button mushrooms, sliced
32 ounces organic chicken stock
2 cups water
1 teaspoon sea salt
1/2 teaspoon red pepper flakes
1/2 teaspoon garlic powder
1 teaspoon Italian seasoning
1 teaspoon dried thyme
1 teaspoon dried parsley
3 cups chopped roasted chicken breast
Instructions
In a large soup stock pot add olive oil, onion, celery, carrots, and mushrooms cook over medium high heat for about 5 minutes or until onions are translucent.
Then add chicken stock and water.
Season with sea salt, red pepper flakes, garlic powder, Italian seasoning, thyme and parsley.
Mix well.
Bring soup to a rolling boil.
Add potatoes and kale cook for about 15 – 20 minutes or until the potatoes are folk tender.
Add 3 cups chopped chicken and warm for an additional 5 minutes.
Serve immediately.
Notes
Vegan Option: To make this Vegan – omit the chicken stock and chicken. Use vegetable stock instead!
Cecelia's Good Stuff https://ceceliasgoodstuff.com/