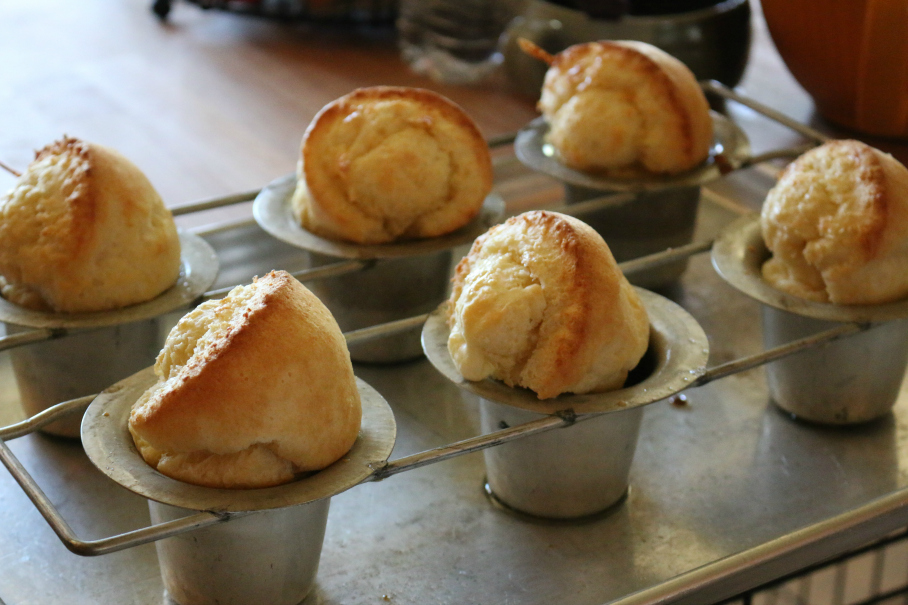 Simple and Easy Popover Recipe
2017-12-15 09:34:36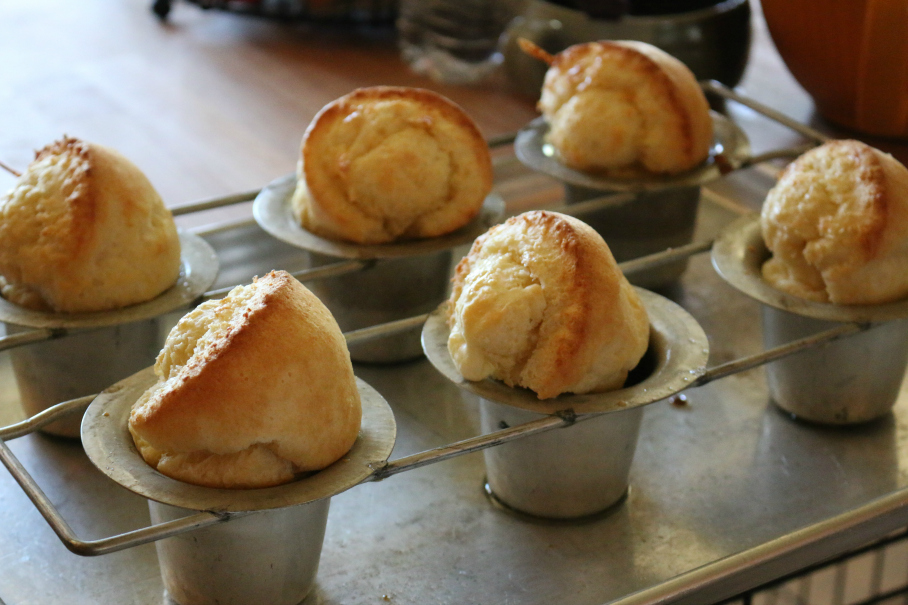 Every year for our Christmas dinner my sister makes popovers. I don't know why . . . but I have avoided baking them. I think I always was intimidated and felt like they were way too difficult to make. This year I decide I would try and make them. Mostly because I found this amazing vintage pan at an estate sale. LOL. Last weekend I experimented with making popovers and I think I finally created the perfect recipe. The real secret to popovers is having your oven perfectly heated and making sure the butter and milk are at room temperature. The first batch I made did not get very big, which was so weird, because I made them using the same recipe. For the second batch the oven was truly preheated and the batter had sat at room temperature – this I think maybe the secret. This and the key is to release the steam by poking them with a sharp knife right after taking them out of the oven. I must admit that they were not difficult to make, but the first batch didn't rise (see the photo below). The second batch looked like a pastry chef had made them – they were perfect! Popovers are great with any dinner, but they are special and an extra treat during the holiday season. My kids love them for breakfast with honey or jam. Let me know what you think. Happy Holiday and Happy Baking, Cecelia
Ingredients
3 tablespoons salted butter
1 1/2 all-purpose flour, sifted
Pinch of sea salt
3 extra-large eggs at room temperature
1 1/2 cups whole milk at room temperature
Instructions
Preheat oven to 425 degrees.
Grease popover pan with butter, saving ½ of the butter for recipe mix.
In a large mixing bowl whisk eggs.
Add milk and mix until blended.
Then add sifted flour, pinch of salt and mix until blended.
Place popover pans in the oven for two minutes.
Pour batter into heated popover pans. (Filling each cup about ½ full.)
Bake in center of oven for 30 minutes.
Remove and poke each popover with a sharp knife to release steam.
Remove popovers from pan and serve immediately.
Cecelia's Good Stuff https://ceceliasgoodstuff.com/