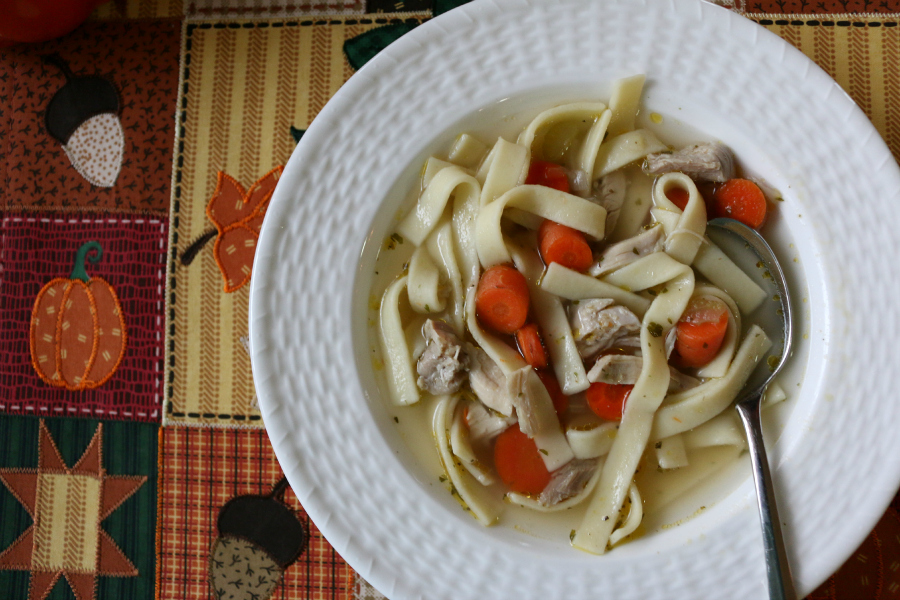 Turkey Noodle Soup
2015-11-24 20:49:18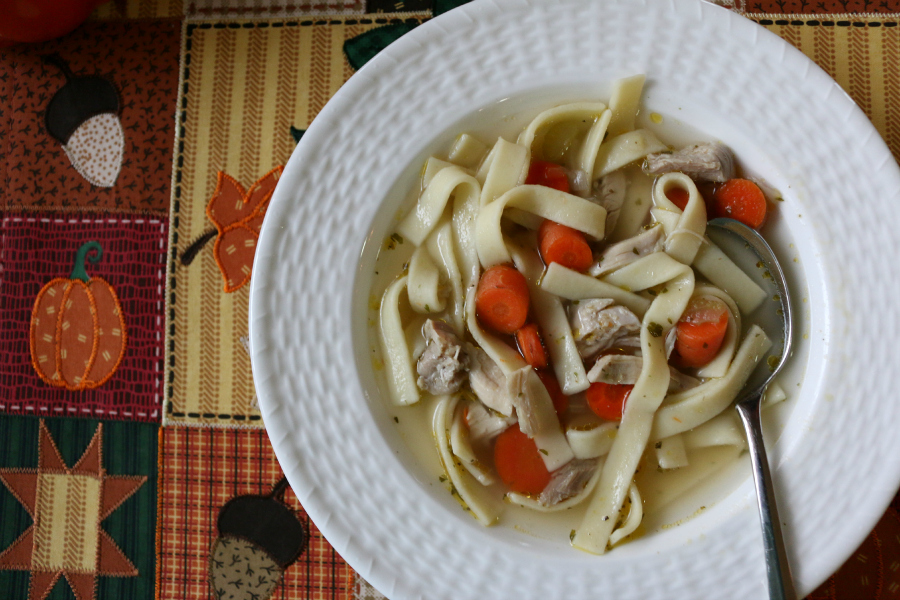 Serves 8
It is hard to believe that the Thanksgiving holiday is nearly here. This year has gone by way too fast. It has been a full year and I am grateful for some many blessings that came into my life disguised as issues or problems. There is a song that says, what doesn't kill you makes your stronger. There is so much truth in that. I really am blessed and am mostly thankful for you my family, friends, followers and readers. You give me courage to put it all out there. I have had great response and continue to see my web site grow by leaps and bounds. I am ultimately thankful for you and my loved ones. Thank you for your interest and support. I have learned so much and continue to learn on a daily basis. I love sharing my journey with you. Happy Thanksgiving. Blessings, Cecelia P.S. This is an awesome way to use up that leftover turkey!
Ingredients
2 cups chicken; shredded turkey, no skin and deboned
2 quarts chicken stock
4 scallions; chopped finely
4 celery stalks; with greens sliced finely
3 carrots; sliced finely
¼ teaspoon garlic powder
1 teaspoon fresh thyme
1 teaspoon fresh parsley
1 sprig fresh rosemary
4 tablespoons butter
8 ounces home-style egg noodles
Salt and pepper to taste
Parmesan cheese for garnish
Instructions
In large pot melt butter add carrots, celery, and scallions medium low heat; sauté for 5 minutes. Then add chicken broth and herbs; turn up to medium high heat and cook until all vegetables are tender about 30 minutes, add chopped turkey and noodles cook another 20 minutes on medium heat, or until noodles are cooked. Remove rosemary sprig and garnish with parmesan cheese. Serve immediately.
Notes
For perfectly cooked noodles make sure to keep soup on medium boil. This will keep the noodle intact and keep them from sticking together. Buy a good egg noodle you can find homemade egg noodles in your freezer area at the grocery store. Also watch carefully do not over-cook the noodles, I turn them off before they are fully cooked because they have a tendency to soften in the broth. I would even recommend a few ice cubes at the end to stop them from over cooking.
Cecelia's Good Stuff https://ceceliasgoodstuff.com/