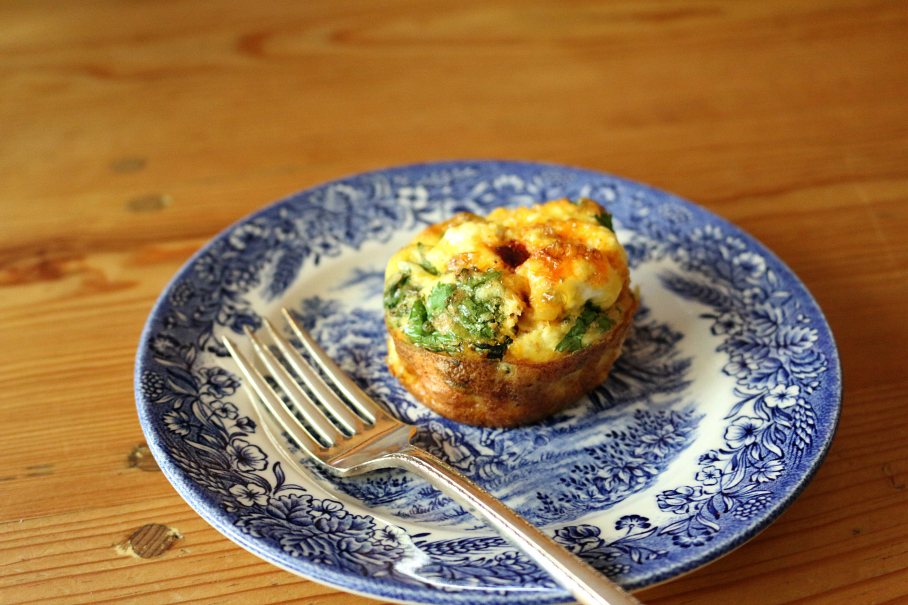 The Ultimate Breakfast Veggie Egg Muffins
2019-08-11 11:59:39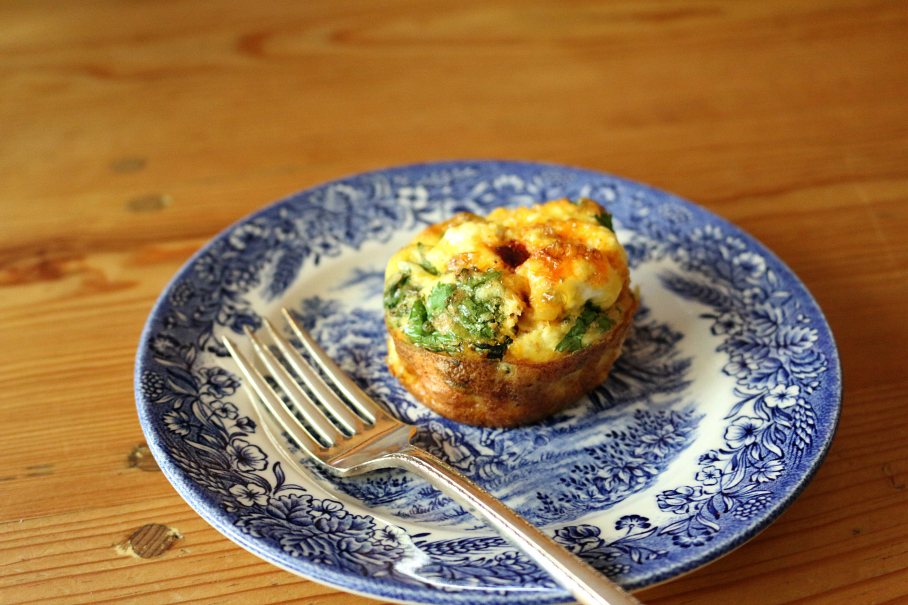 Serves 6
The Ultimate Breakfast Veggie Egg Muffins - a cost effective alternative for Starbucks egg bites. And they reheat easily in the microwave for a make ahead school breakfast option. You can easily substitute your favorite ingredients and make this recipe your own.
Ingredients
2 tablespoon olive oil
1.5 cups kale, chopped
1/2 cup onions, diced
1/2 cup red bell pepper, diced
2 tablespoons Cilantro (or parsley) chopped
10 eggs beaten
1/4 cup heavy cream
2 tablespoons melted butter to grease muffin tray
1 cup Monterey Jack cheese, shredded
2 cups boiling water
Instructions
In a medium sized non-stick skillet add olive oil.
Set heat at medium-high.
Add kale, onions, red pepper, and cilantro.
Cook for about 5 minutes or until the kale is wilted and onions are translucent.
Remove from heat.
Preheat oven to 350 degrees F.
Place cookie sheet on rack and fill with about 2 cups of boiling water.
Meanwhile, brush muffin tin with melted butter, making sure to cover bottom and sides.
Spoon about 1 heaping tablespoon of mixed vegetable mixture into muffin tin.
Sprinkle each one with shredded Monterey Jack cheese.
In a mixing bowl beat 10 eggs.
Add heavy cream and mix well.
Pour egg mixture over veggies and fill each muffin tin about half way.
Transfer muffin tin to oven and place in water bath.
Set timer for 12 minutes.
Check egg muffins with tooth pick to make sure they are fully cooked.
If toothpick comes out dry they are cooked.
Allow to cool about one or two minutes before removing from muffin tins.
Enjoy!
Notes
This recipe can be changed by adding your favorite veggies or breakfast meat such as bacon, sausage or chopped ham.
Serving: Two Egg Muffins per person - recipe will serve 6
Cecelia's Good Stuff https://ceceliasgoodstuff.com/