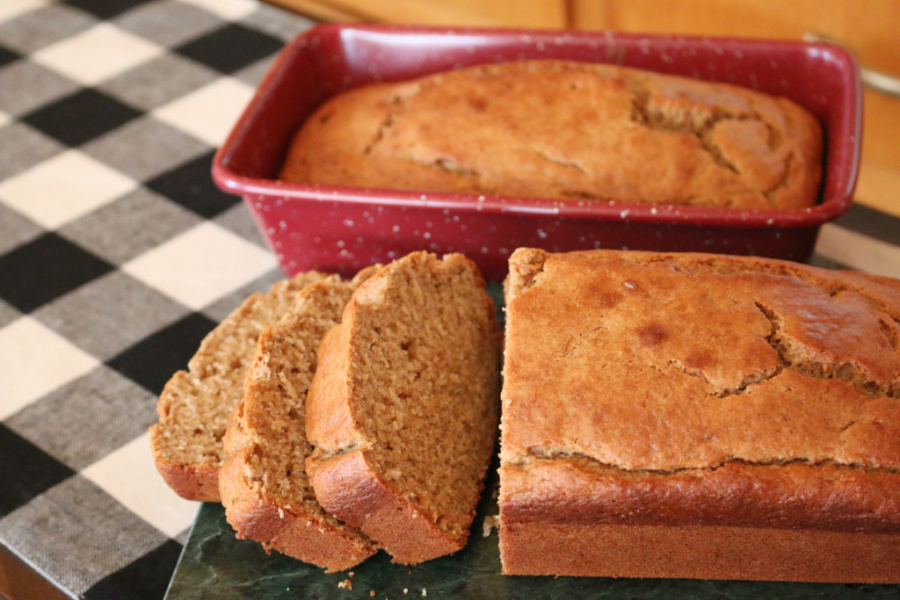 Super Moist Banana Bread
2020-12-10 18:19:33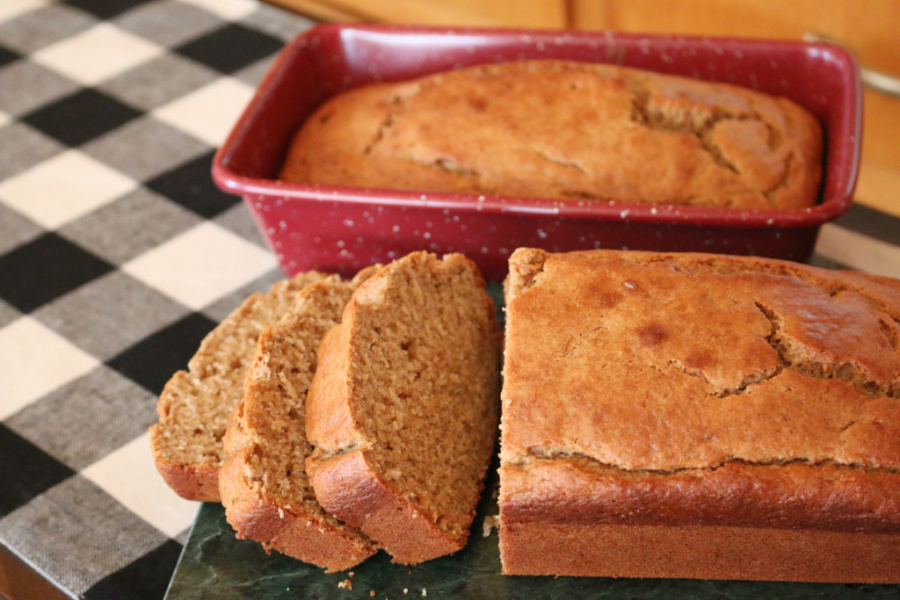 Serves 16
The key to a great banana bread is super ripe bananas. They add the sweetness plus that dense banana moisture that we love in a banana bread. This is a great dessert with a scoop of vanilla ice cream or have a nice fat slice with coffee for a light breakfast. Bon Appetit, Cecelia
Ingredients
4 bananas
3 eggs
1 teaspoon vanilla extract
1 stick butter (room temperature)
1/2 cup heavy cream
2 tablespoon molasses
1 cup light brown sugar
1 ½ cups flour
1 cup whole wheat flour
2 teaspoon baking powder (for higher altitudes)
1 teaspoon baking soda
¼ teaspoon salt
1 teaspoon cinnamon
Instructions
Preheat oven to 375 degrees F.
In large mixing bowl add bananas and mash with electric mixer for 30 seconds or until fairly smooth.
Add eggs, vanilla, softened butter, heavy cream, molasses, and brown sugar.
Beat on high for 60 seconds.
Then add flour, baking powder, baking soda, salt and cinnamon.
Beat on medium for about 60 seconds or until fully combined.
Prepare loaf pan with cooking spray and pour batter into 2 loaf pans and bake for 45 - 50 minutes or until center is firm.
Test center with a bamboo grilling stick. When it comes out dry bread is fully cooked.
Notes
If cooking at 2,000 feet or below use 1 teaspoon baking powder. This recipe was made in Albuquerque, New Mexico (the lower Rocky Mountain region of the USA), we are 5312 feet above sea level here!
Cecelia's Good Stuff https://ceceliasgoodstuff.com/