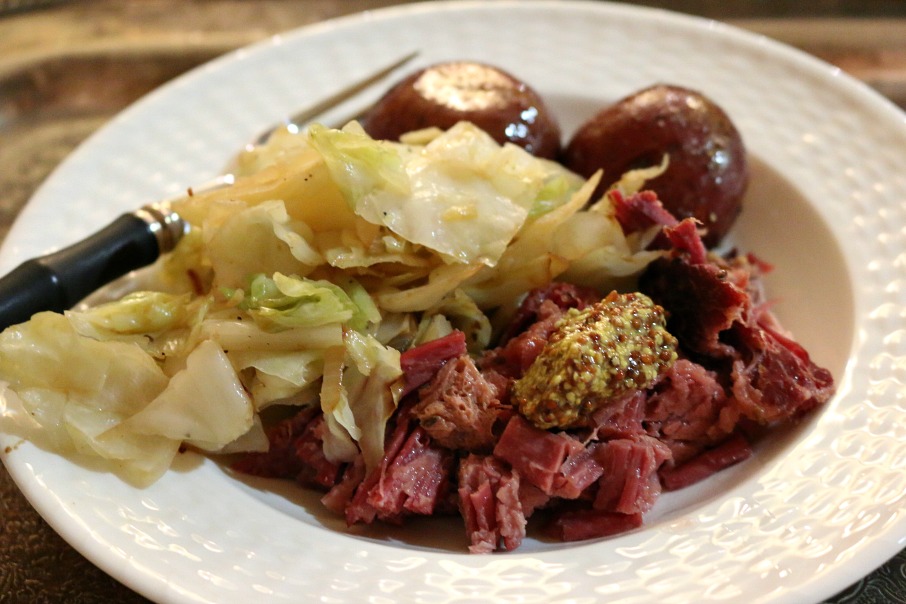 St. Patrick's Crock Pot Corn Beef
2017-03-11 07:37:35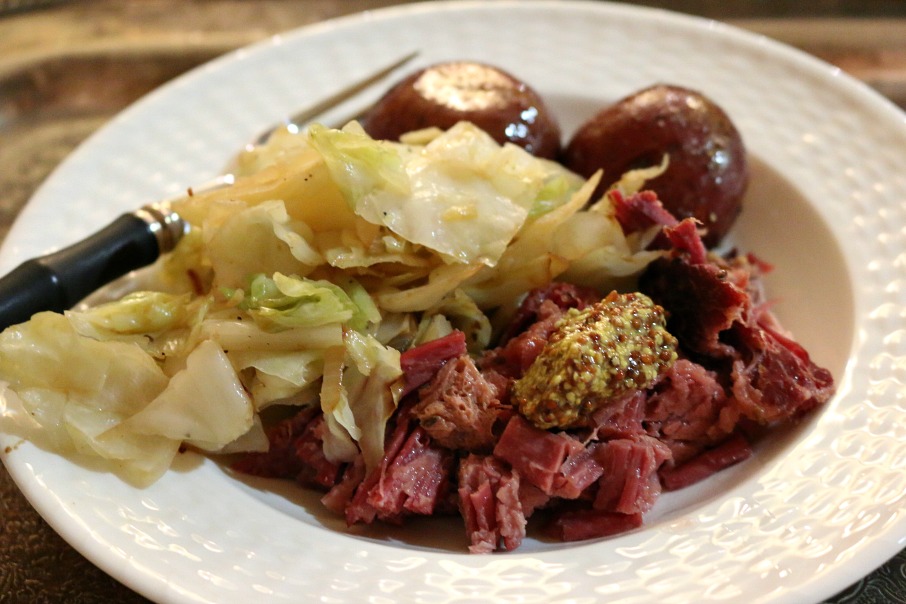 Serves 12
Well it is not St. Patrick's day without corn beef here at Casa Linda in Albuquerque, New Mexico. My family loves a traditional St. Patrick's day meal of corn beef and cabbage with roasted red potatoes. Simple and easy recipes are something I cherish. Because I am a busy working mother, I enjoy easy and simple recipes. My family and I love, love, love great food. I have gotten to the point where I want great food but don't want to take a lot of time to make delicious food. This is a recipe for an awesome meal, that perfectly fits the bill. Great food with little preparation. "Crock Pot Corn Beef" is as easy as one, two . . . three! I usually purchase my corn beef prepackaged. The thing I don't like is the prepackage corn beef is very high in sodium. That is why I like cooking it in the slow cooker for eight hours. It gives it time to release the salt used in the brinning process. I usually buy two packages, because I have growing kids and I like the left over corn beef for sandwiches or corn beef hash. You will enjoy this recipe and the left over suggestions . . . they are awesome. Until next week - Bon Appetit, Cecelia
Ingredients
Corn Beef - prepackaged
2 12 ounce bottles of dark beer
2 bay leaves
1 Cabbage
1 medium white onion
12 small red potatoes (2-3 per person)
Instructions
Set crock pot on high and add beer allow to warm for 30 minutes. Drain corn beef and place into crock pot. Reduce heat to low, cover and cook for eight hours. Remove and allow to cool at least 20 minutes before slicing.
Sauted Cabbage: Chop cabbage in bite size chunks. Dice onion. In a large frying pan add about 1 tablespoon olive oil and 2 tablespoons butter. Over medium high heat, saute the onions and cabbage until tender about 15 minutes.
Red Potatoes: Wash potatoes, and scrub well. Transfer to large stock pot. Fill with water and one teaspoon of salt. Boil potatoes over medium high heat until tender about 20 minutes. Drian potatoes. Transfer potatoes to cookie sheet. Drizzle with olive oil. Season with salt and pepper. Bake in 450 degree oven for 15- 20 minutes rotating potatoes every 5 minutes.
Serving: Plate slice corn beef, cabbage and roasted red potatoes and serve!
Notes
I suggest using a smaller red potato. You can substitute fingerling potatoes or Yukon gold potatoes. Smaller potatoes are better when serving them with the skin on. You can use larger potatoes, adjust boiling time and test to make sure they are cooked. Poke potatoes with a steak knife. If they are cooked the knife with easily pierce the potato. Adjust cooking time as needed.
Cecelia's Good Stuff https://ceceliasgoodstuff.com/