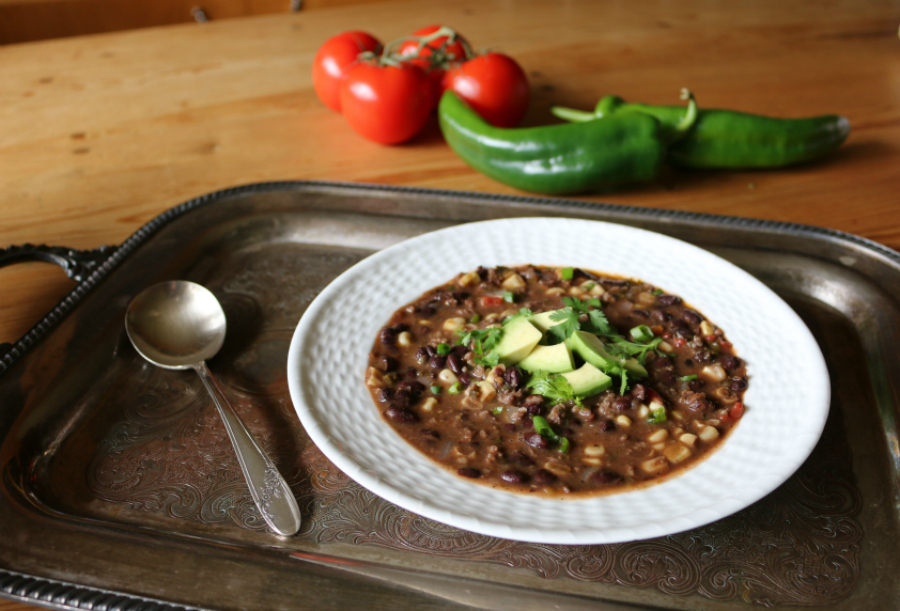 Southwestern Black Bean Soup
2017-09-25 14:13:34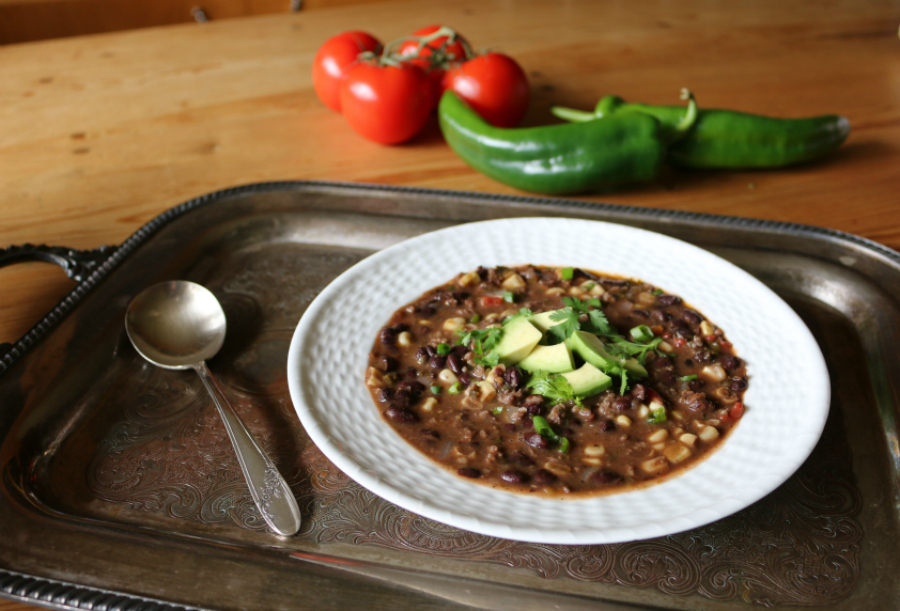 Serves 8
Southwestern Black Bean Soup made with Hatch green chile peppers. Cooking with Hatch chile peppers is easy. This is a simple recipe made with canned black beans and frozen sweet corn to keep the recipe simple. The Hatch chile peppers add a little heat to this delicious soup. Find the step by step instructions below. If you don't have access to fresh Hatch chile peppers you can also substitute, jalapeno or poblano peppers. Keep in mind the jalapeno pepper has more heat, so start with one pepper. Taste and add more if needed. The poblano pepper is a meaty mild pepper. I would only use one in the recipe. For more heat you can add a pinch of cayenne pepper or red chile powder. Always taste as you go. There is nothing worse than a soup that is too spicy to eat. Thanks for stopping in. Don't forget to follow me on Pinterest for more recipe ideas. Until next time - Happy Cooking, Cecelia
Ingredients
2 tablespoons extra-virgin olive oil
1 pound ground beef (extra-lean)
2 tablespoons taco seasoning
1 teaspoon ground cumin
1 small onion, chopped
2 cloves garlic, minced
2 Hatch green chiles, chopped (seeds removed)
1 can Fire roasted tomatoes (petite-cut)
1 cup sweet corn (frozen or fresh)
2 cans black beans with juice
2 cups vegetable stock
Salt to taste.
Garnish
Avocado, chopped
2 scallions, sliced
Cilantro leaves, roughly chopped
Instructions
In a large soup pot over medium high heat add olive oil and ground beef.
Season with taco seasoning and cumin.
Cook until beef is browned about 5-7 minutes.
Then add onion, garlic and chile peppers.
Add fire roasted tomatoes, vegetable stock, sweet corn, and black beans.
Mix until blended.
Continue to cook over medium high heat for 20 minutes, mixing often.
Serve into individual bowls.
Garnish with sliced avocado, scallions and cilantro leave.
Cecelia's Good Stuff https://ceceliasgoodstuff.com/