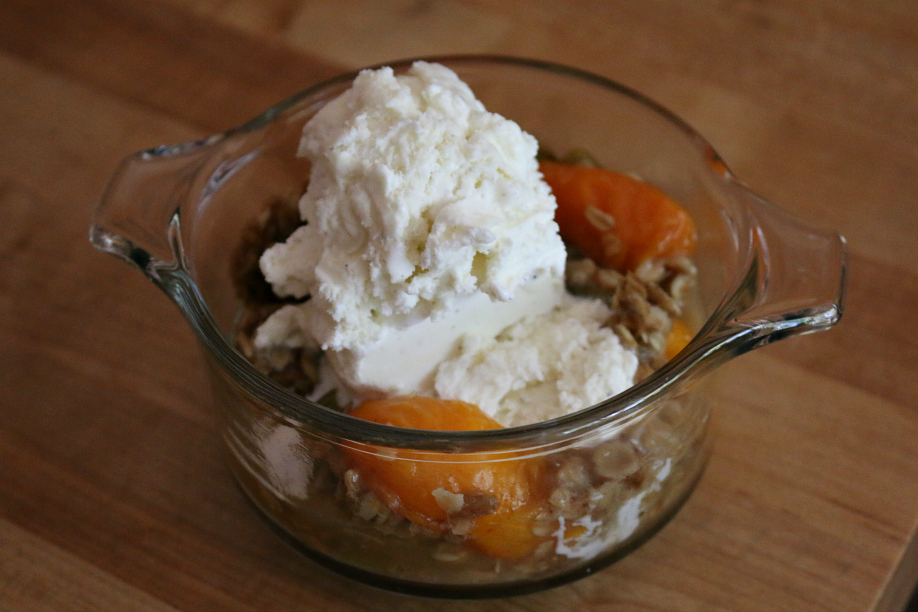 Rhubarb and Apricot Crisp
2019-07-26 14:25:56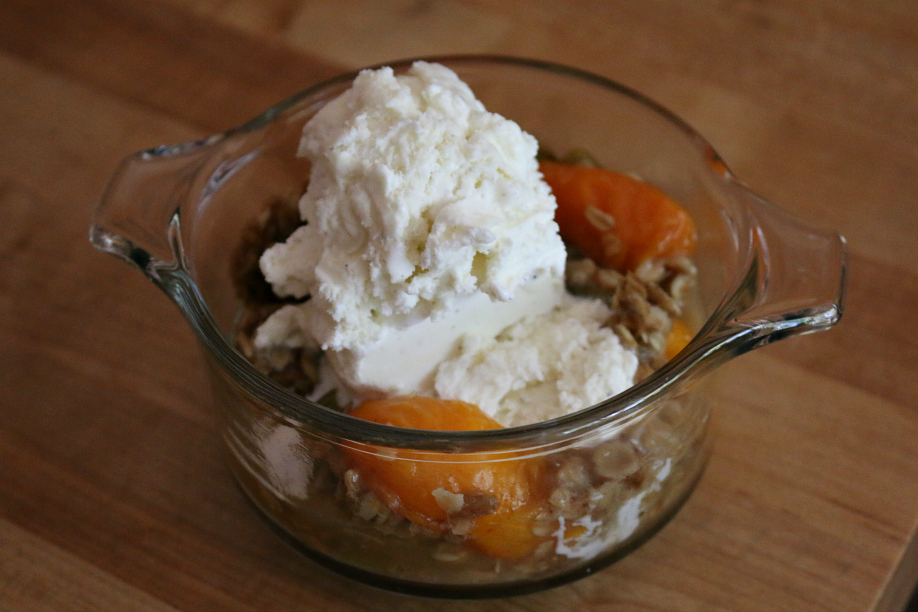 Serves 12
Rhubarb and Apricot Crisp
Ingredients
3 cups rhubarb, sliced
2 pounds ripe apricots, seed removed and sliced in half
2 tablespoons freshly squeezed lemon juice
1/2 cup granulated sugar
2 tablespoons all-purpose flour
1 teaspoon ground cinnamon
For the topping
1 1/2 cups all-purpose flour
3/4 cup granulated sugar
3/4 cup light brown sugar, lightly packed
1/2 teaspoon salt
2 cups old-fashioned quick cook oatmeal
(2 stick) unsalted butter, melted for 45 seconds on high in microwave
Garnish: Vanilla bean ice cream
Instructions
Preheat the oven to 350 degrees F.
Put the apricots and rhubarb in a large mixing bowl and add the lemon juice, sugar, flour, and cinnamon.
Toss well and then pour into a 9" x 12" x 4" baking dish.
For the topping: combine the flour, sugars, salt, oatmeal, and butter a large mixing bowl and mix until the mixture is well blended.
Sprinkle over the fruit, covering the fruit completely.
Bake for 45 -50 minutes or until the top is brown and the fruit is bubbly.
Serve warm with vanilla ice cream.
Notes
Please place the crisp on a lower rack when baking. It has a lot of sugar in the topping so it may brown quickly if placed on a higher oven rack. You may also place a piece of foil over the top loosely to keep it from getting to brown - but do so after the fruit has started bubbling.
Cecelia's Good Stuff https://ceceliasgoodstuff.com/