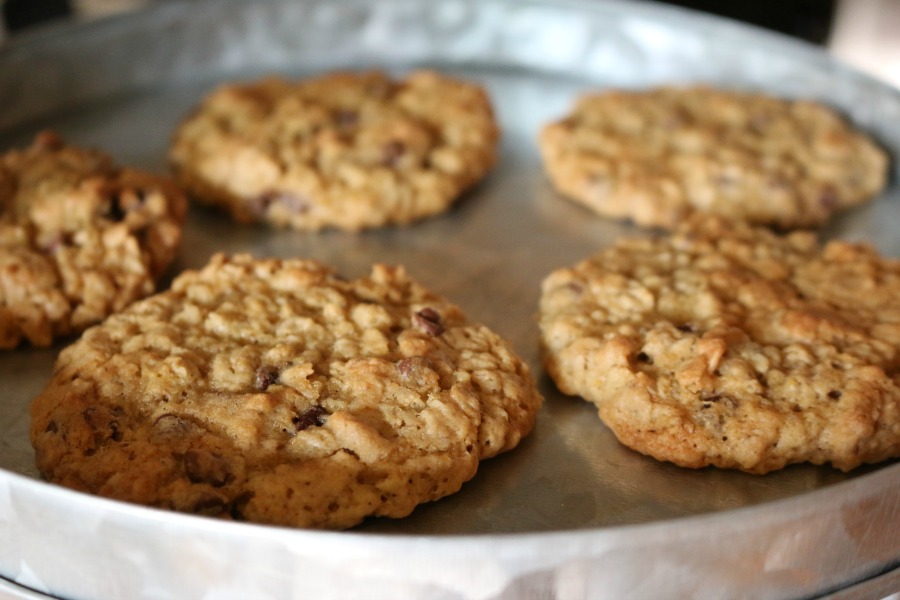 Oatmeal Cookies Three Ways
2016-06-07 12:36:49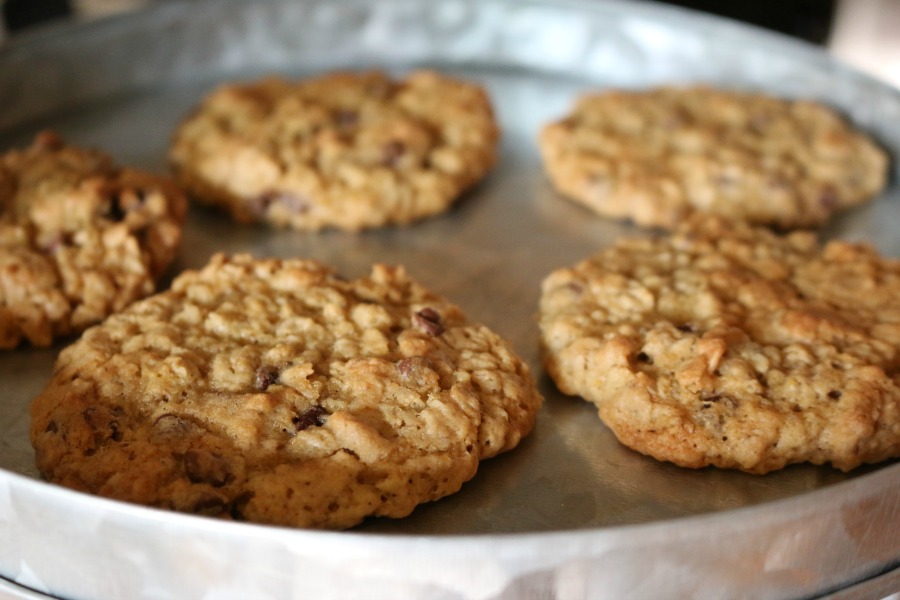 Serves 18
Oatmeal cookies are one of my personal favorites. Everyone at Casa Linda enjoys a good homemade cookie. We all have our favorite cookies and I try to alternate baking everyone's favorite cookie. It is important to keep the troops happy. This time I baked my personal favorite, oatmeal raisin. My husband Ted loves oatmeal cookies with cream cheese frosting. I forget when he first introduced me to the idea. The truth is that they are great with cream cheese frosting. I love a traditional raisin oatmeal cookie and my children love them with chocolate chips. They don't care for the chewy raisins. So to please everyone I divided the dough in half. I added chocolate chips to half and raisins to the other half. I frosted half the raisin oatmeal cookies with the prepared cream cheese frosting and served the rest plain. So in the end everyone got what they wanted. So there you have it, one recipe three different cookies. Everyone was happy. I think this is an outstanding cookie recipe. For the real serious bakers out there, please let me know what you think. And to my dear friend Sarah, thank you for sharing your fresh eggs, they made the cookies even better! I love hearing from you. Please comment below or follow me on Facebook & Pinterest for more great cooking tips and recipes. Bon Appetit, Cecelia
Ingredients
4 cups old fashioned oats
2 sticks (1 Cup) unsalted butter (room temperature)
2 cups light brown sugar
2 teaspoons vanilla extract (or vanilla bean paste)
2 tablespoons whole milk
3 whole eggs
1/2 cup seedless raisins
1/4 cup mini chocolate chips
1-1/2 cup all-purpose flour
1/2 teaspoon salt
1 teaspoon baking soda
1 teaspoon baking powder
Prepared cream cheese frosting
Instructions
Preheat the oven to 350 degrees F.
In the bowl of an electric mixer (or using a hand mixer) beat together the butter and brown sugar until fluffy.
Add milk and vanilla mix until blended.
Add eggs, one at a time, scraping bowl after each one.
Mix together the flour, salt, baking powder, and baking soda.
Keep mixing until fully combined. Mix in the oats. Divide the dough into half.
Add raisins to one half of the dough and the chocolate chips to the other half.
Use a teaspoon scoop (or a regular spoon) to drop portions of dough onto a greased cookie sheet, or parchment lined cookie sheet.
Bake for 11-13 minutes or until light brown and chewy.
If you like a crispier cookie, just cook a minute or two longer.
Allow cookies to cool slightly on the pan after removing from the oven, then transfer the cookies onto a plate for serving.
Frost half of the oatmeal raisin cookies.
Serve immediately.
Notes
High Altitude: Albuquerque is a mile high. I add the milk and baking powder to help make the cookies fluffy. If you live at sea level you could leave the milk out of the recipe.
Cecelia's Good Stuff https://ceceliasgoodstuff.com/