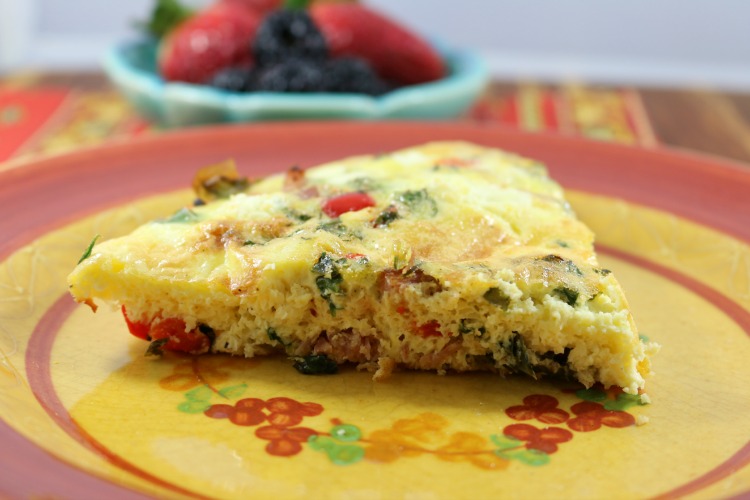 Mediterranean Frittata
2015-03-11 15:19:21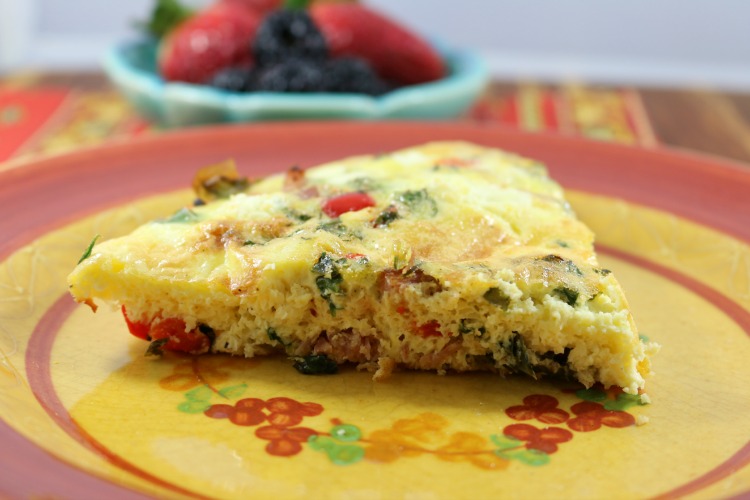 Serves 8
The word Frittata - is based on and Italian dish which translates to egg-cake. In the culinary arts a Frittata is best described as a flat Italian style omelet. Traditionally they are prepared in a cast iron skillet, but in my experience, cook just a well in a not stick frying pan. Frittatas can include a variety of vegetables, meats, cheeses and often pasta. Frittatas are a great way to use leftover vegetables and are a simple healthy option for breakfast, brunch or lunch. The great thing about frittatas is that you can be creative and add a variety of your favorite vegetables, meats and cheeses to this Italian dish. I make frittatas often because they are easy and quick and as I mentioned earlier and great way to use up leftover veggies from dinner the night before. For this frittata recipe I used some left over kale, roasted red peppers, pancetta, onion and feta cheese. Bon Appétit, Cecelia
Ingredients
8 eggs (beaten)
½ cup chopped pancetta
1 cup chopped kale
¼ cup chopped onion
Small pinch of red chile flakes
¼ chopped roasted red pepper
1cup feta cheese
Salt and Pepper to taste
Instructions
In small sauté pan sauté pancetta, kale, onions and red peppers until tender, season with salt and pepper and red chile flakes.
Add mixed eggs and cook for about 1 -2 minutes until you see the edges are cooking.
Add the cheese over the mixture and transfer into a 400 degree oven and finish cooking for 10 – 15 minutes until the top of the frittata is firm and lightly golden brown.
Gently loosen frittata edges with a spatula from the pan and place frittata onto a serving plate. Allow the frittata to cool and set for a minute or two before cutting and serving.
Notes
TIP: I love serving this for breakfast or lunch! It is also an easy go to item for brunch. You can make it in a casserole dish and cut it into small squares.
Cecelia's Good Stuff https://ceceliasgoodstuff.com/