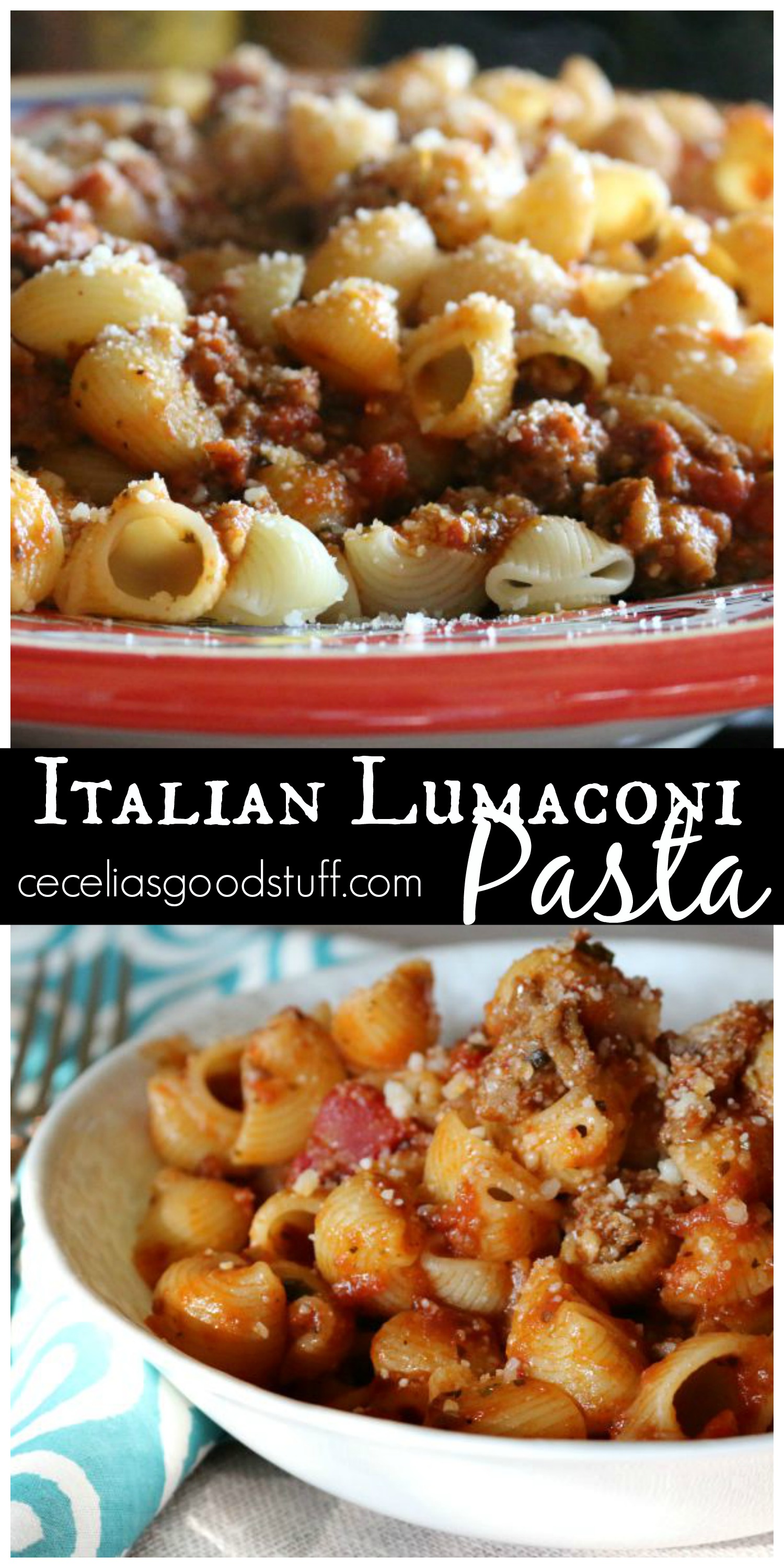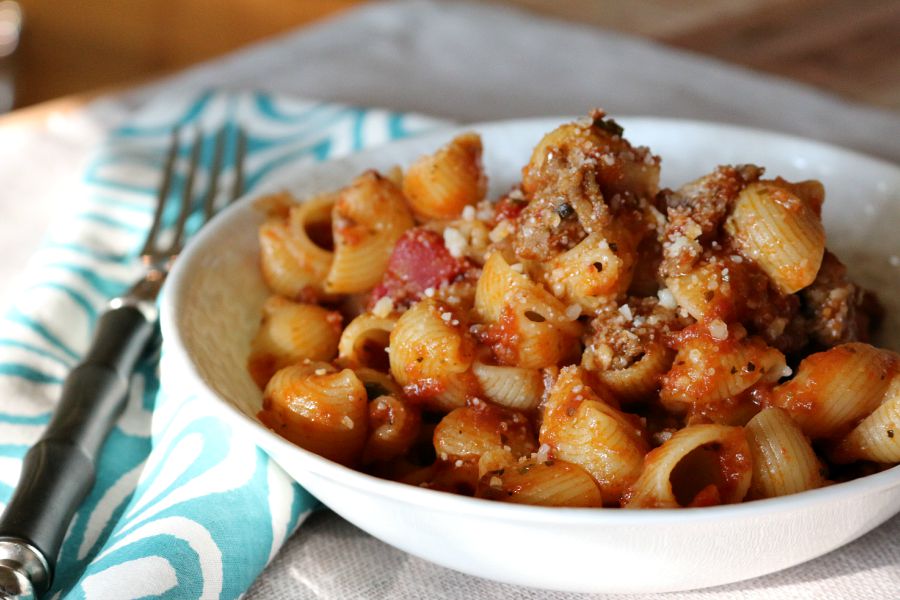 Lumaconi Pasta with Sweet Italian Sausage
2015-08-27 14:34:50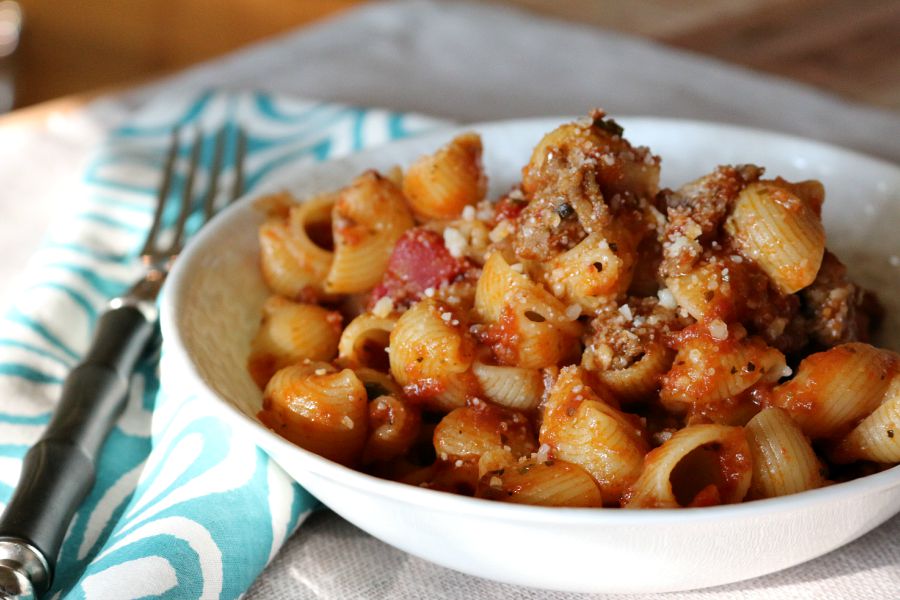 Serves 6
You must try this amazing recipe for pasta with sweet Italian sausage. It is a great recipe for a nice Sunday dinner shared with family and friends. I enjoy entertaining and something I make on a regular basis while entertaining is pasta. It is consistently good and great because it is a comfort food, I think it makes for a cozy and friendly Sunday dinner. This is a little different than my usual spicy red sauce. I used sweet Italian sausage for a nice change. I found this fun shaped Lumaconi Pasta imported from Italy. This Italian noodle Lumaconi are formed into the shape of shells, shaped like the shell of a snail. They are hollow inside, and open at one end, closing in on itself at the other end. I found them at Cost Plus Warehouse, for a great price. When I was a young child my favorite pasta was shells, every now and then I make them for my children, these remind me of the shells my Mother served me when I was growing up, but a little fancier. The sweet Italian sausage makes this a hearty meal, I recommend serving it with a caprese salad and a nice glass of red wine. See my recipes for caprese salad. I love hearing from you and enjoy all the great things you have to say. Send me a note on Facebook or comment below. I answer all my messages. As always . . . . Bon Appetit, Cecelia
Ingredients
1 lb. Lumaconi Pasta Shells
1 tablespoon olive oil
1 lb. Ground Sweet Italian sausage (remove casing if needed)
1 onion chopped finely
2 cloves garlic chopped finely
1/2 cup red wine
1 (28 ounce) can petite diced tomatoes
1 (28 ounce) can tomato sauce
1 teaspoon Italian Seasoning
1 tablespoon dried parsley
2 tablespoons fresh chopped basil
2 pinches red pepper flakes or more if you like your sauce spicy
Salt and Pepper to taste
Grated Parmesan Cheese for garnish
Instructions
In a deep pot sauté two tablespoons olive oil, sausage, onion and garlic cloves, (Tip: put garlic in last, because it will brown quickly) let cook about 2 minutes on medium heat, add red wine (this will deglaze the pan and add depth of flavor) let most of the wine evaporate about 3 – 5 minutes.
Add tomatoes, tomato sauce, salt, pepper and spices.
Allow sauce to simmer about 20 – 30 minutes or up to several hours (if you have the time).
The longer it cooks the better it tastes, well in my opinion anyway.
Mean time cook pasta according to package - minus one minute for al dente!
Serve in large pasta dish, add sauce, and garnish with Parmesan cheese.
Notes
As always I recommend a good imported Italian pasta and a good quality Italian sausage. It makes for an amazing dish!
Cecelia's Good Stuff https://ceceliasgoodstuff.com/