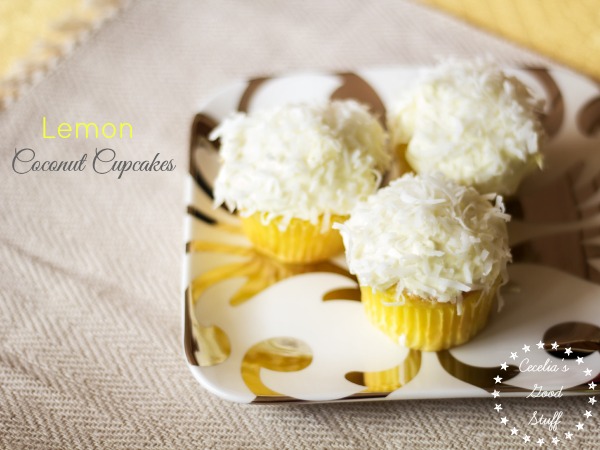 Lemon Coconut Cupcakes
2020-04-14 08:37:09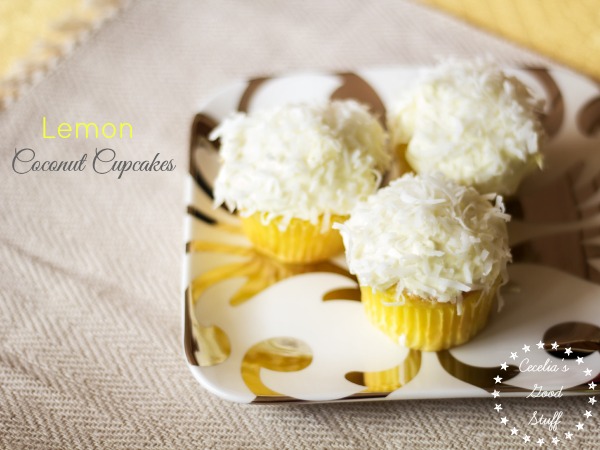 Serves 24
I don't know about your household, but at mine my children are always begging for me to bake cupcakes. So today I chose to make moist and creamy Lemon Coconut Cupcakes. What a treat! This recipe will definitely satisfy your sweet tooth craving. These cupcakes are the perfect mixture of tangy lemon and sweet lemon frosting sprinkled with coconut which adds a great texture to every bite. Whether you are entertaining or just craving a something yummy these cupcakes are top notch. Bon Appétit, Cecelia
Cupcakes
2 cups cake flour
1 ½ teaspoons baking powder
½ teaspoon salt
1 ¼ cups granulated sugar
3 large eggs
¼ cup fresh lemon juice
Zest from one large lemon
½ teaspoon pure lemon extract
½ teaspoon pure vanilla extract
½ cup buttermilk
1/4 cup cooking oil
2 cups coconut for garnish (*toasted if preferred)
Lemon Cream Cheese Frosting
5 ½ cups powdered sugar
1 cup unsalted butter at room temperature
2 tablespoons heavy cream
4 tablespoon fresh lemon juice
1/ 2 teaspoon pure lemon extract
½ teaspoon pure vanilla extract
1 tablespoon fresh grated lemon zest
Instructions
In large mixing bowl beat eggs on medium until smooth about 30 seconds.
Then add lemon juice, lemon zest, lemon extract, vanilla extract and buttermilk.
Mix until well blended about 30 seconds.
Add flour, baking powder, salt and sugar.
Mix for about 2 minutes until the well blended.
Preheat oven to 375 degrees F.
Pour into paper liners in muffin tin and bake for 15 - 18 minutes.
Allow to cool before adding frosting.
Frosting Directions
Beat butter until creamy about one minute.
Then add salt, powdered sugar, lemon juice and zest.
Blend on medium speed with mixer until it is a creamy constancy.
Allow cupcakes to cool completely before adding frosting.
Garnish with coconut.
Enjoy!
*Toasted Coconut
Preheat oven to 375 degrees F.
Add coconut to cookie sheet
Bake in preheated oven for about 8 - 10 minutes.
Watch carefully not to burn.
Remove and allow to cool completely before adding to cupcakes.
Cecelia's Good Stuff https://ceceliasgoodstuff.com/