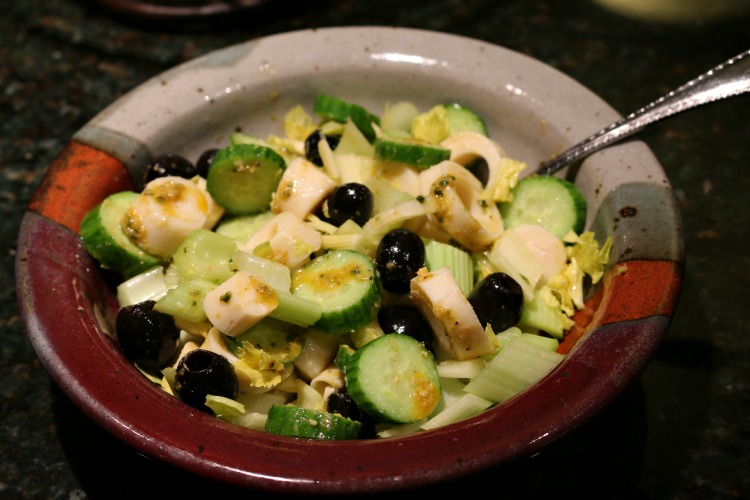 Hearts of Palm Salad
2015-02-18 08:49:12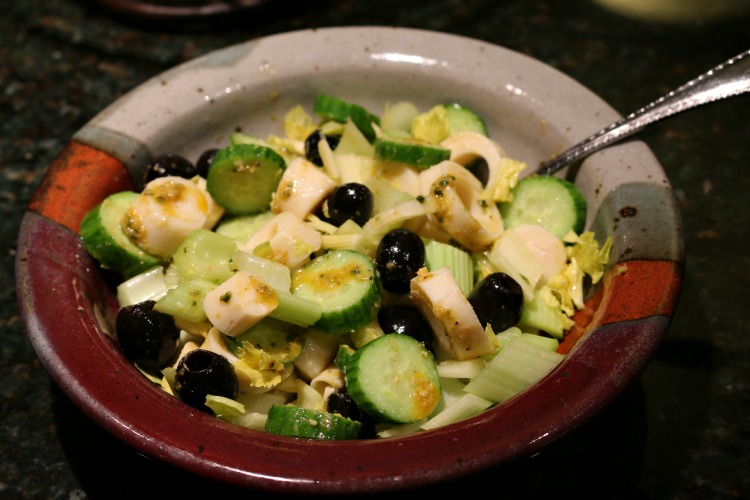 Serves 4
I love salad and this salad was introduced to me many years ago by my late Mother-in-Law, Kelly. She used a slightly different salad dressing, so this is my little twist on her "Hearts of Palm Salad with Pesto Vinaigrette". It is very light and goes well with any dinner menu. Or if you are like me and love salad, then it can be a great go to lunch or light dinner option! Here is to eating healthy and my beloved Kelly.
Ingredients
1 1/2 cups hearts of palm; sliced
1 1/2 cups cucumbers; sliced
1 cup celery; sliced
1 can black olived; rinsed and towel dried
Pesto Vinaigrette
¼ cup red wine vinegar
¼ cup extra virgin olive oil
½ teaspoon garlic powder
½ teaspoon Italian seasoning
2 teaspoons stone ground mustard
1 tablespoon prepared pesto
Salt and pepper to taste
Instructions
Dressing: In food processor add all dressing ingredients. Pulse until all ingredients are well blended.
Salad: In large mixing bowl add all your ingredients. Add desired amount of salad dressing mix well and serve.
Notes
TIP: This delicious salad can be served over any type of lettuce greens.
Cecelia's Good Stuff https://ceceliasgoodstuff.com/