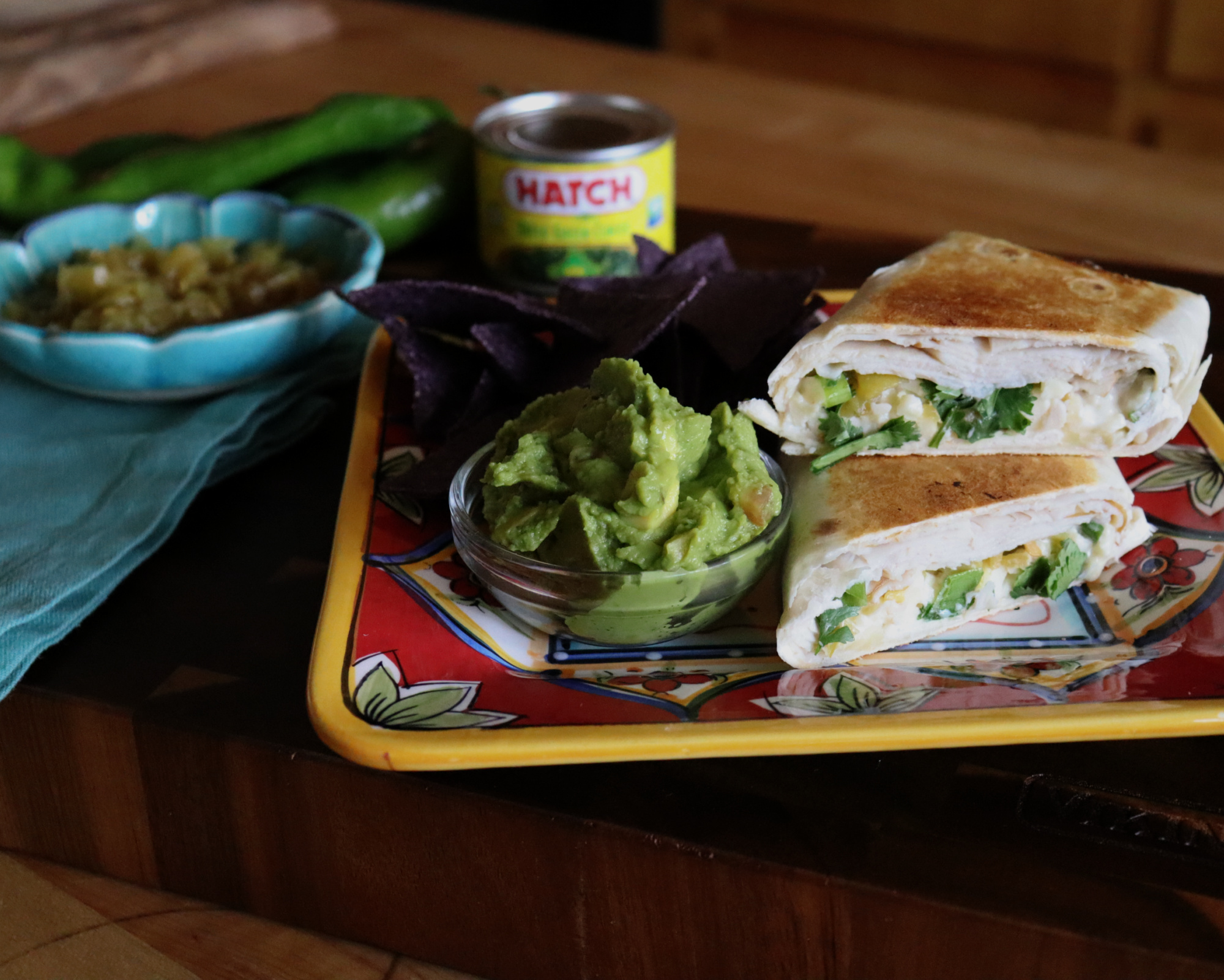 Green Chile Turkey Wrap
2022-11-14 12:26:21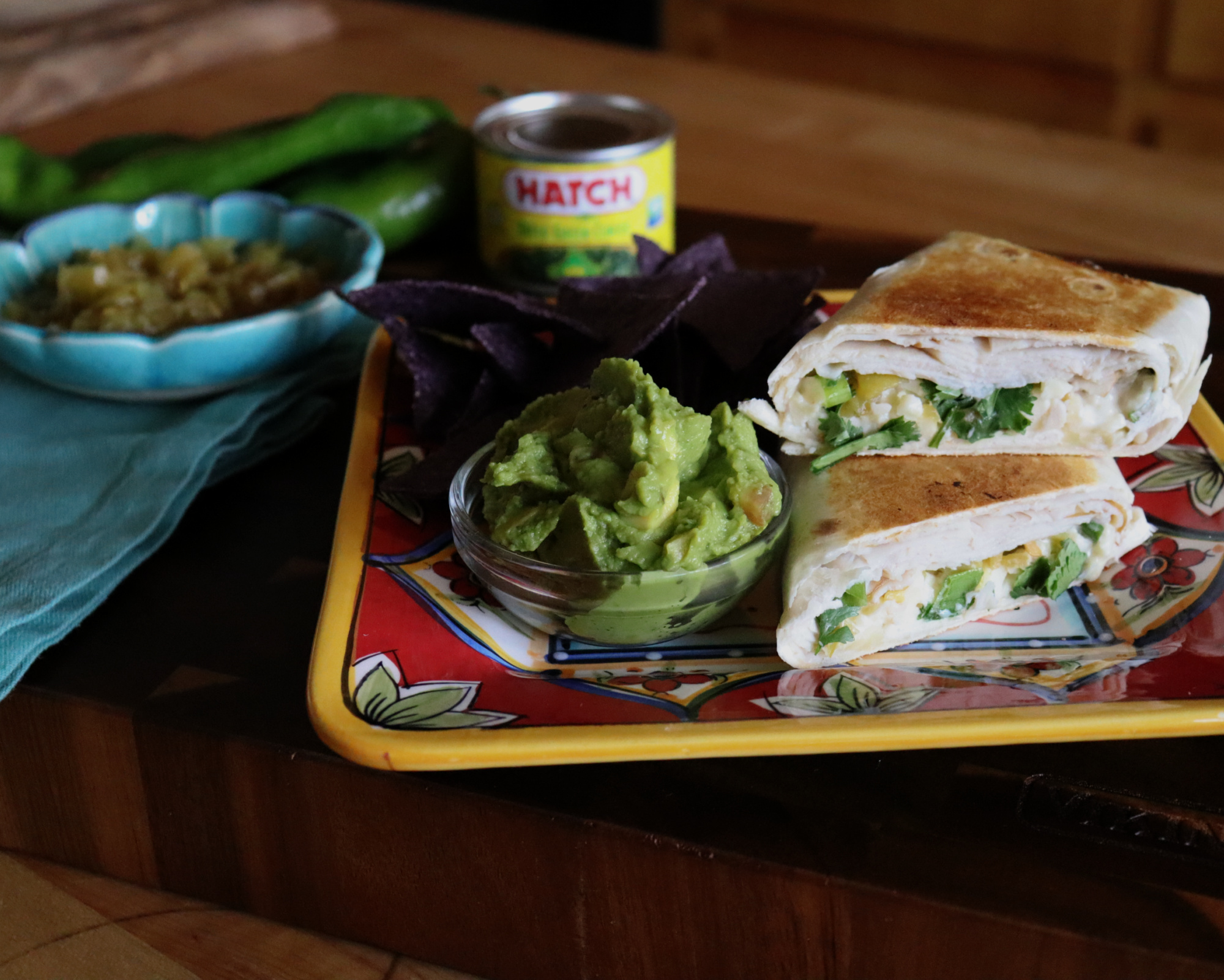 Serves 2
Ingredients
2 oversized flour tortillas
1/2 pound sliced turkey
1 (4 ounce) can Hatch roasted and diced green chile peppers
4 slices pepper jack cheese
1/2 cup cilantro leaves
1 scallion finely sliced
Guacamole
Instructions
Warm a large skillet over medium heat.
Add tortilla and layer with turkey, cheese, cilantro leaves, scallions and a few teaspoon of guacamole.
Season with salt and pepper.
Fold wrap, enclosing all four sides.
Heat until light brown and slightly crispy.
Flip and cook side two.
Repeat for second wrap.
Slice in half and serve with a side of guacamole and chips.
Notes
For cooking: this works best on a cast iron grill or non stick skillet.
Cecelia's Good Stuff https://ceceliasgoodstuff.com/