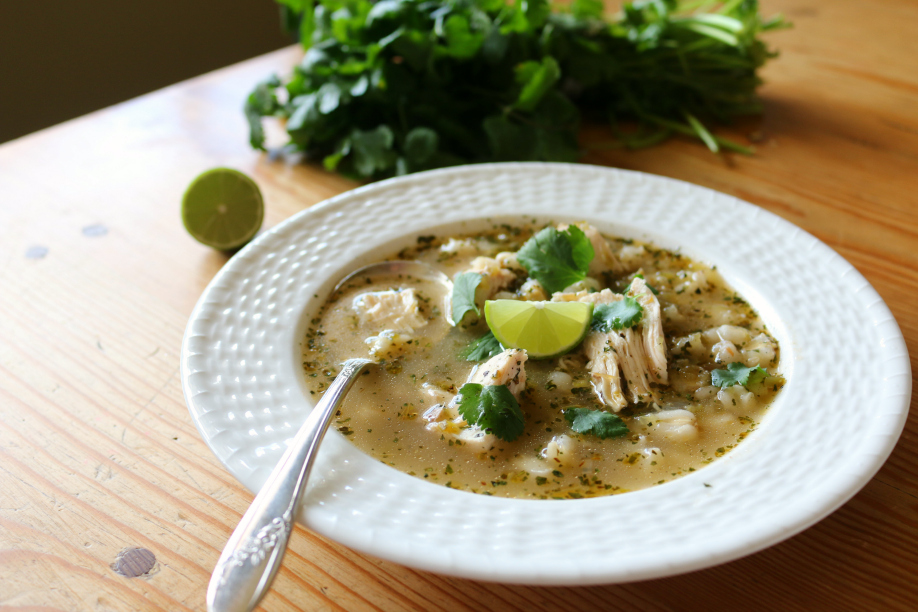 Green Chile Tortilla Soup
2017-05-01 15:19:17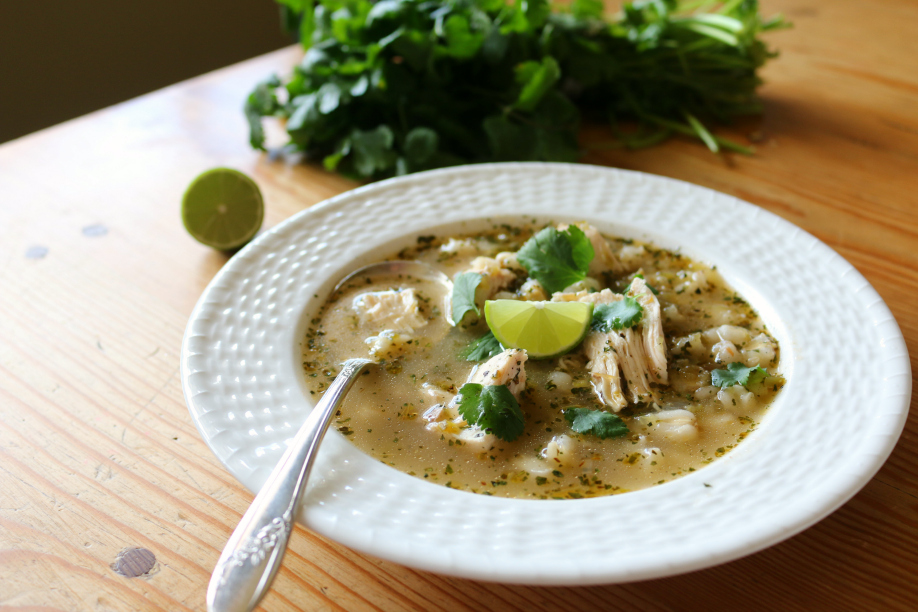 Serves 6
It is almost Cinco de Mayo. Living so close to Mexico our border country, the day is a big deal here in New Mexico. Cinco de Mayo commemorates the Mexican Army's victory over the French in the Battle of Puebla that occurred on May 5, 1862. Cinco de Mayo has taken on much more than just the celebration of the battle in 1862. In the U.S. we celebrate the Mexican-American culture. Many restaurants and bars have special menus which include some amazing Mexican-American foods. Before having my kids I used to host a small Cinco de Mayo Fiesta. Now life is crazy busy and I don't have time for entertaining parties like I did years ago. I am always looking for great food and easy recipes. This Green Chile Tortilla Soup fits the bill. Made with a few canned ingredients, it is ready in under 30 minutes. It is amazing. My kids love it and have asked me to make it several times. It would be a great addition to any Fiesta including Cinco de Mayo. I hope you enjoy this recipe and until next time – Bon Appetit, Cecelia
Ingredients
1/2 stick unsalted butter, melted
1 cup chopped onion
2 garlic gloves, minced
12 cups chicken or vegetable stock
1 (28 ounce) can hominy
2 ( 4 ounce) cans Hatch roasted green chile (Hot or Mild)
1/2 teaspoon ground cumin
1 tablespoon cilantro, finely chopped
1 teaspoon dried oregano
2 cups roasted chicken, chopped
Salt to taste
Garnish
Fresh lime wedges
Fresh cilantro, chopped
Instructions
In a large sauté pan add butter, onion, and garlic.
Sauté until onion is tender and translucent about 3 minutes.
Add hominy, chicken stock, green chile, cumin, cilantro and oregano.
Cook over medium high heat for about 20 minutes.
Then add in the roasted chopped chicken.
Cook another 3 minutes or until chicken is warmed through.
Season with salt.
Garnish with fresh cilantro and lime.
Serve immediately.
Notes
If you like spicy then use the hot. If you like it mild then use mild chile. - There you have it!
Cecelia's Good Stuff https://ceceliasgoodstuff.com/