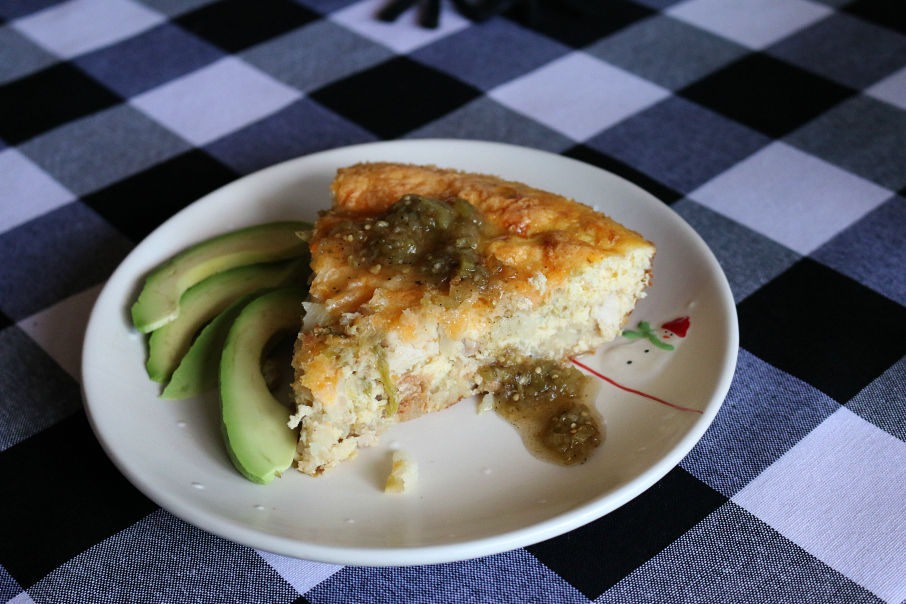 Green Chile Chicken Frittata
2019-12-18 11:35:37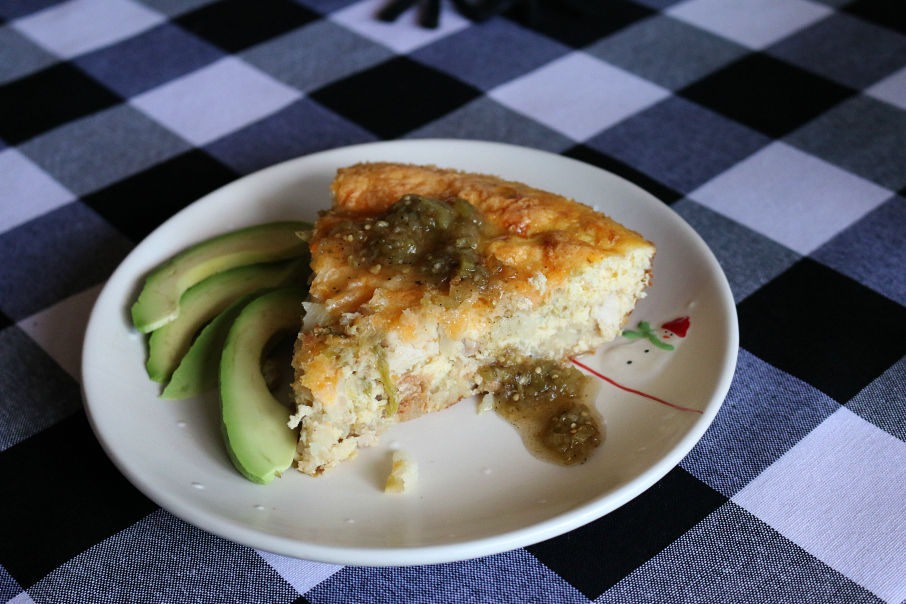 Serves 8
Ingredients
2 tablespoons olive oil
2 tablespoons butter
1 small onion, diced
2 cups tater tots, thawed
1 cup diced roasted green chiles
2 cups diced roasted chicken
4 ounces, shredded Mexican blend cheese
10 eggs, beaten
Instructions
In a 9 inch saute pan add butter and olive oil.
Heat over medium heat.
Add onion and saute for 4-5 minutes or until onion is cooked and translucent.
Add tater tots, green chile, and chicken.
Continue to cook for 10 minutes or until tater tots are warmed through.
Mix well.
Add shredded Mexican cheese.
Beat eggs in a mixing bowl and then pour over the cheese mixture.
Bake in a preheat 375 degree oven for about 20-25 minutes or until center is cooked.
The frittata should be lightly golden brown. Do not over cook.
Allow to cool for ten minutes before cutting and serving.
Cecelia's Good Stuff https://ceceliasgoodstuff.com/