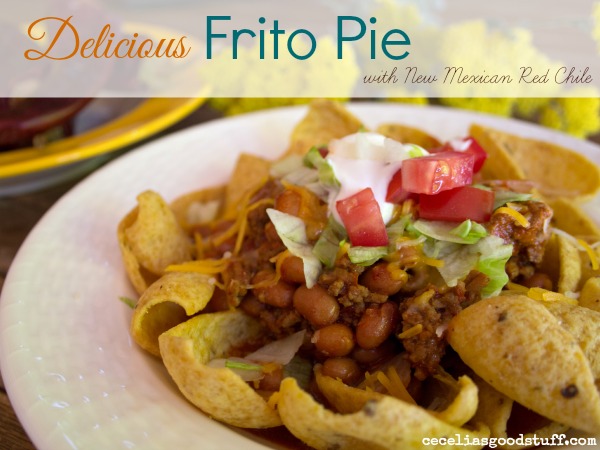 Frito Pie with New Mexico Red Chile Chili
2019-02-26 11:27:40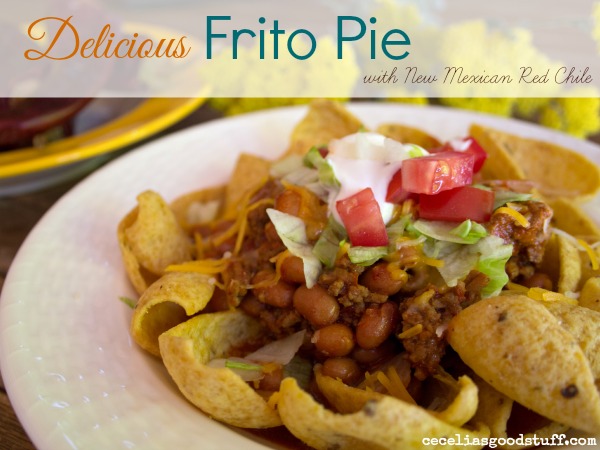 Frito Pie and New Mexican Red Chile Chili
2 pound ground beef 93% lean
1 medium yellow onion chopped finely
3 garlic cloves minced
3 tablespoons taco seasoning
1 teaspoon cumin
3 tablespoons chili powder
1 (16 ounce frozen) red chili (Medium to Hot )
(you may substitute dry chili powder – start with ½ cup dry chili and 2 tablespoons flour & you will have to increase water) you can adjust heat to you own liking.
4 cups water
1 can (16 ounces) black beans
1 can (16 ounces) white navy beans
1 can (16 ounces) pinto bean
1 can (16 ounces) dark kidney beans
For Frito Pie add
Fritos
Sharp cheddar cheese
Sour cream
Chopped Scallions
Instructions
In a large soup pot sauté ground beef with onion.
Cook until meat is cooked medium – slightly pink and the onions are translucent.
Then add taco seasoning, cumin, chili powder and garlic.
Mix until all spices are incorporated throughout.
Add your frozen chili, water and beans let simmer about 30 minutes on medium-low heat with no cover.
It is dry here in NM so the water evaporates quickly – I like the chili thick and not too runny!
Serve with Fritos, cheese, shredded lettuce, diced tomatoes, sour cream, and scallions.
The chili is also great all my itself!
Enjoy!
Notes
To make this a KETO friendly recipe- remove beans from recipe and add one pound more ground and not FRITOS! Sorry!
Cecelia's Good Stuff https://ceceliasgoodstuff.com/