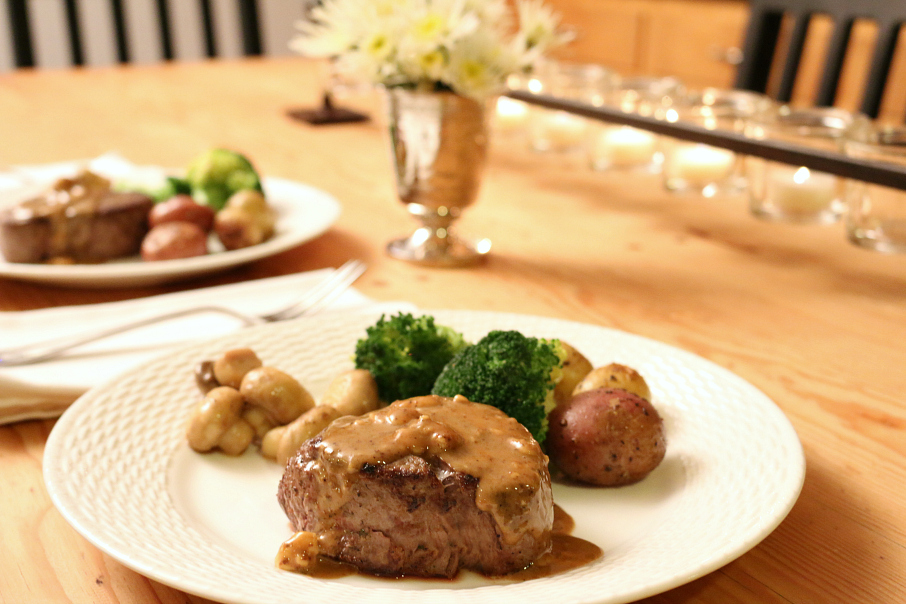 Filet Mignon with a Blue Cheese Sauce
2020-01-27 21:16:11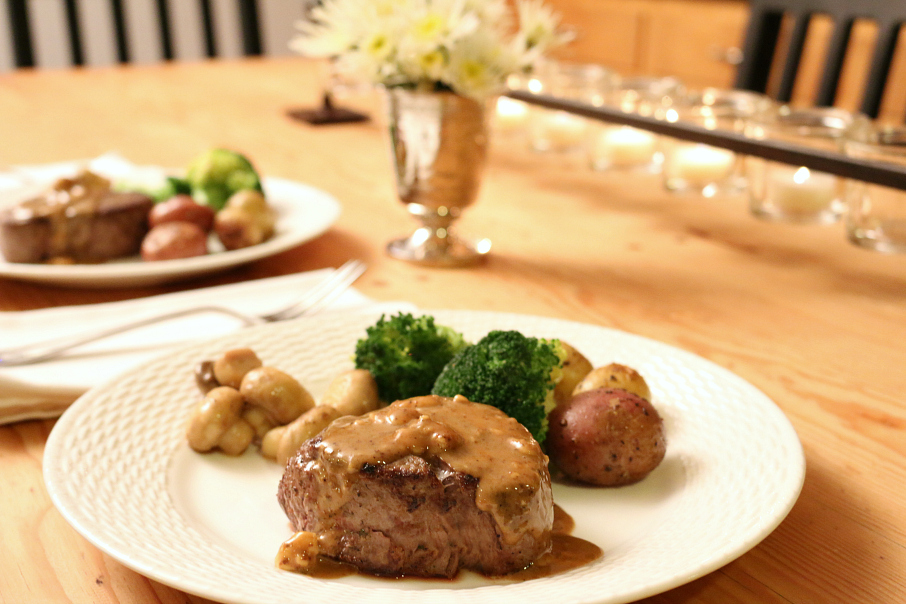 Serves 2
Making a great steak is much easier than you think. The timing can be tricky because steaks come in different shapes and thickness. These are 10 ounce steaks and about two inched thick. Cooking times may vary depending on the thickness of the steak. See below for a guide to help you cook your steak from medium rare to medium. In my opinion it shouldn't be cooked more than that. Just sayin!
Ingredients
2 (10 ounce) Filet Mignon Steaks
1 teaspoon Steak Seasoning (season both sides of steak)
Salt & Pepper to taste
1/4 cup crumbled Blue Cheese
2 tablespoons Butter
1/2 cup Heavy cream
Instructions
Season filet mignon steaks with steak seasoning, salt and pepper (both sides)
Allow the steaks to rest at room temperature for at least one hour uncovered.
Meantime make sauce
Add butter to skillet.
Heat over medium heat.
Add heavy cream and blue cheese crumbles.
Season with salt and fresh cracked pepper.
Mix until blended.
Remove from heat and set aside.
For steaks
Warm cast iron skillet over medium-high heat.
Add two tablespoons butter.
Add steaks.
Cook 7-8 minutes on each side or until a nice brown crust has formed.
Flip and cook second side for about 6 minutes.
Then turn and brown sides about 30 seconds of so on all sides.
Remove steaks and allow to rest 10 minutes.
Put cast iron pan back on the stove over medium heat.
Add the blue cheese sauce.
Scrap pan to get all the juices and seasonings in pan.
Plate filet mignon steaks and serve with blue cheese sauce.
Notes
ALLOW STEAKS TO REST A MINIMUM OF 10 MINUTES BEFORE CUTTING!
See recipe for roasted potatoes and broccoli.
See recipe for sauteed mushrooms.
Cecelia's Good Stuff https://ceceliasgoodstuff.com/