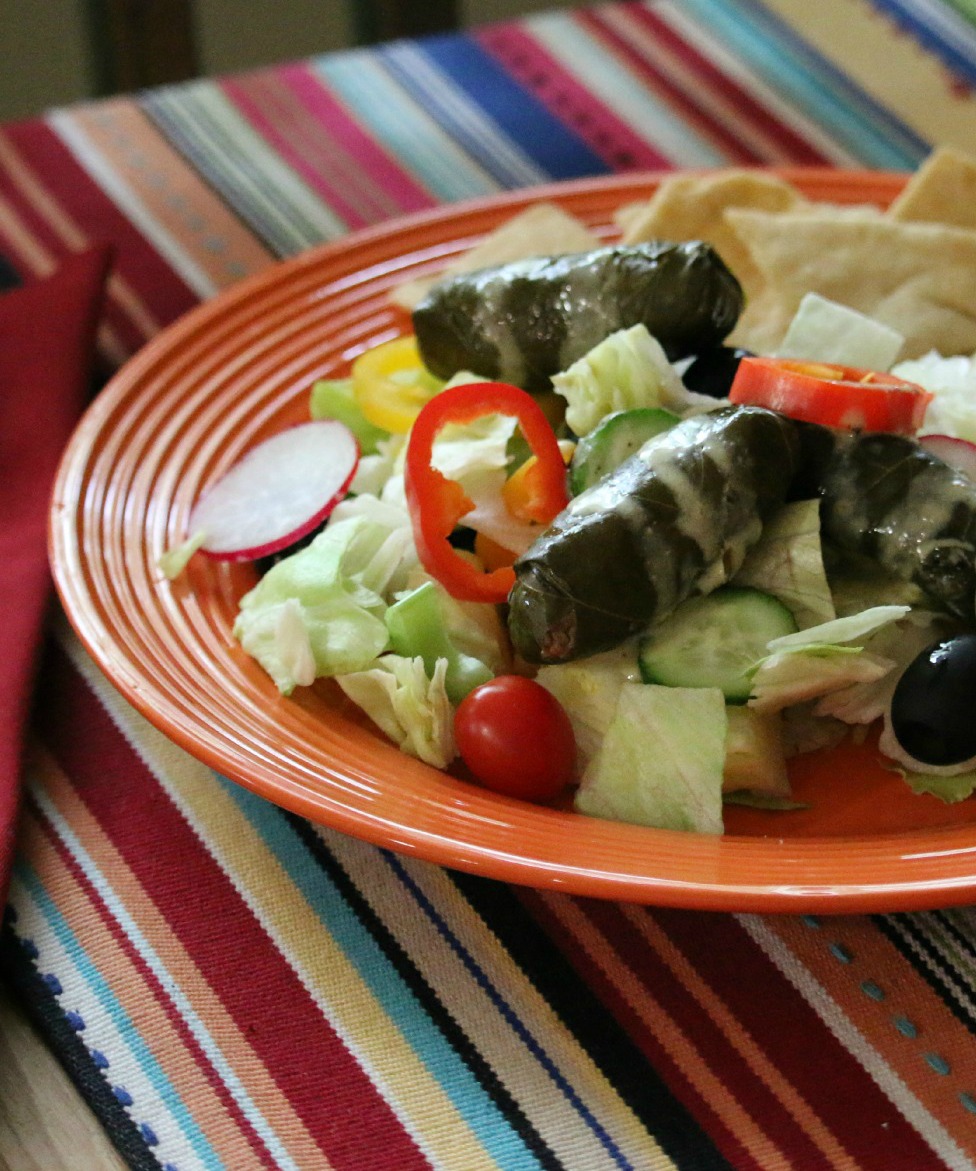 Easy Greek Salad with Dolmas & Hummus
2015-06-02 14:52:35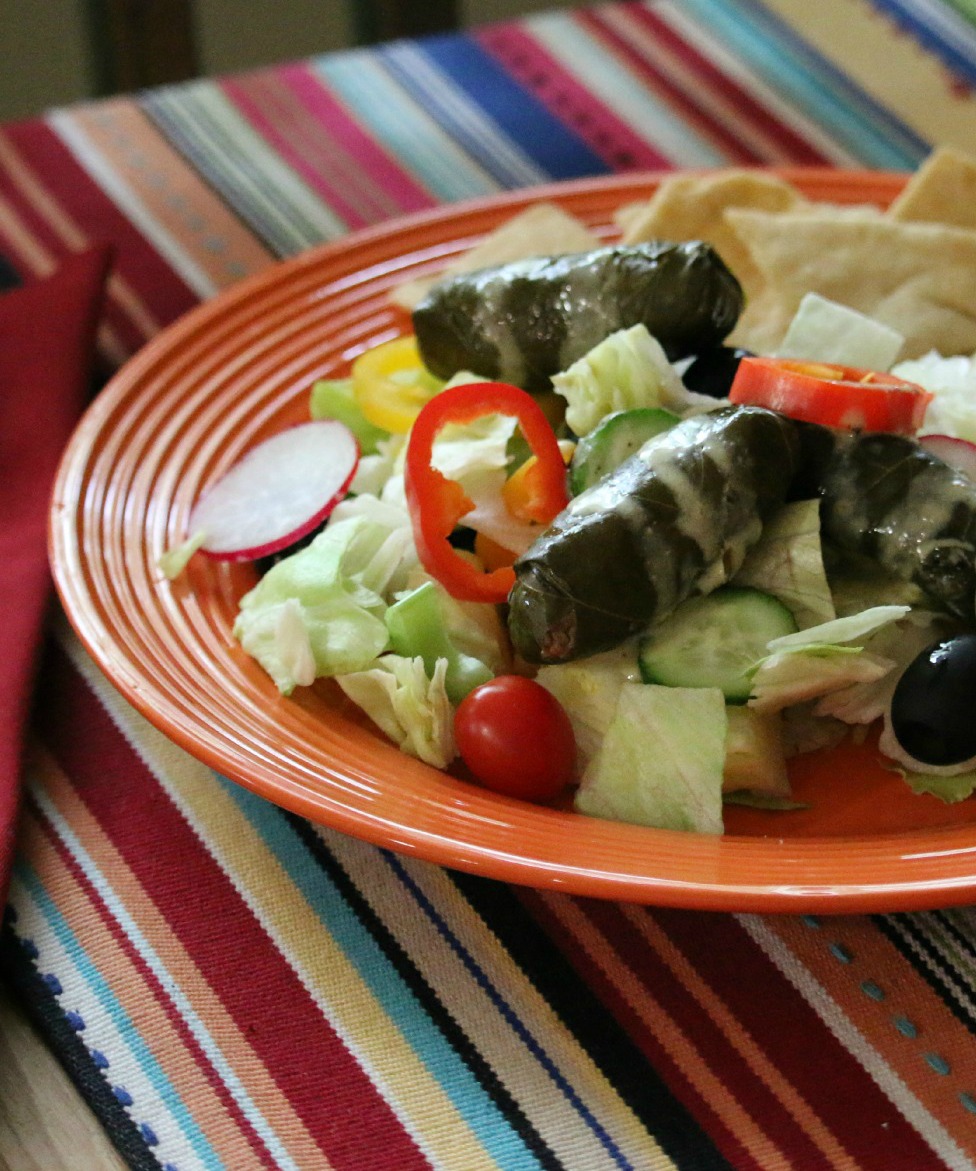 Serves 4
Greek foods are part of my heritage. And Greek salad is definitely on my top five salad picks. I even enjoy a to-go Greek Salad from some our local pizza joint in my neighborhood, but nine times out of ten, I usually make my own. Salad really are so easy to make and I just feel so much better when I eat fresh vegetables. (Best of all it is good for the waist line!) The dolmas featured in this recipe are purchased at our local deli, but if make them from scratch then good for you! Trade Joe's also carries them and they are imported from Greece, I do recommend them, they are fabulous. My Grandmother use to make them from scratch, talk about delicious. I think they are very time intensive, so I would rather purchase them. (My Grandmother is probably rolling over in her grave now, at the thought of it.) Sorry Grandma Ruth! Well I hope this inspires you to make a delicious Greek Salad in the very near future. And when you make it let me hear from you. Please comment below or message me on Facebook. Bon Appetit, Cecelia
Ingredients
Greek Salad
4 cups chopped Iceburg lettuce
1 pound small heirloom tomatoes; sliced in half
1 large English cucumber; sliced
2 stocks celery, sliced
1 (10 ounce) can of Dolmas
1 (8 ounce) can black olives; drained
4 ounces Feta cheese cut into small chunks
5 Radishes, sliced thinly
4 mini bell peppers, sliced thinly
Dressing
½ cup Olive Oil
½ cup red wine vinegar
½ teaspoon dried Greek oregano
1/2 teaspoon garlic powder
1 tablespoon Dijon mustard
½ teaspoon Salt
Fresh ground pepper
Instructions
In small mixing bowl add all ingredients and mix well until all ingredients are well blended. You can also use a blender.
Salad assembly: layer mixed greens, tomatoes, cucumber, celery, radishes, bell peppers, olives and feta cheese. Drizzle with dressing and serve immediately!
Notes
TIP: Salad can be made up to 8 hours ahead of time. Reserve the dressing in an air tight container and cover salad with plastic wrap. Make sure it is air tight! Air is what causes lettuce and veggies to wilt.
Cecelia's Good Stuff https://ceceliasgoodstuff.com/