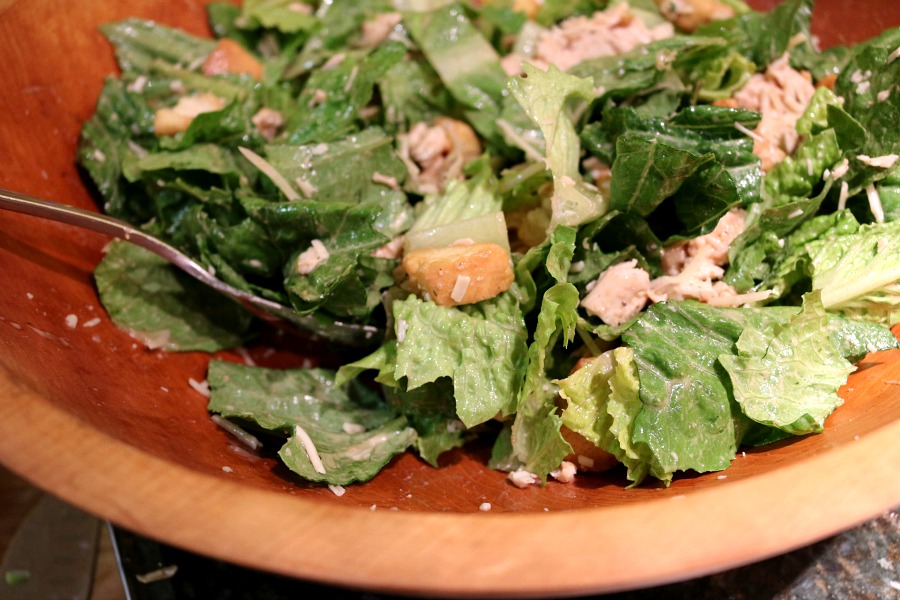 Chicken Caesar Salad
2016-01-15 21:18:37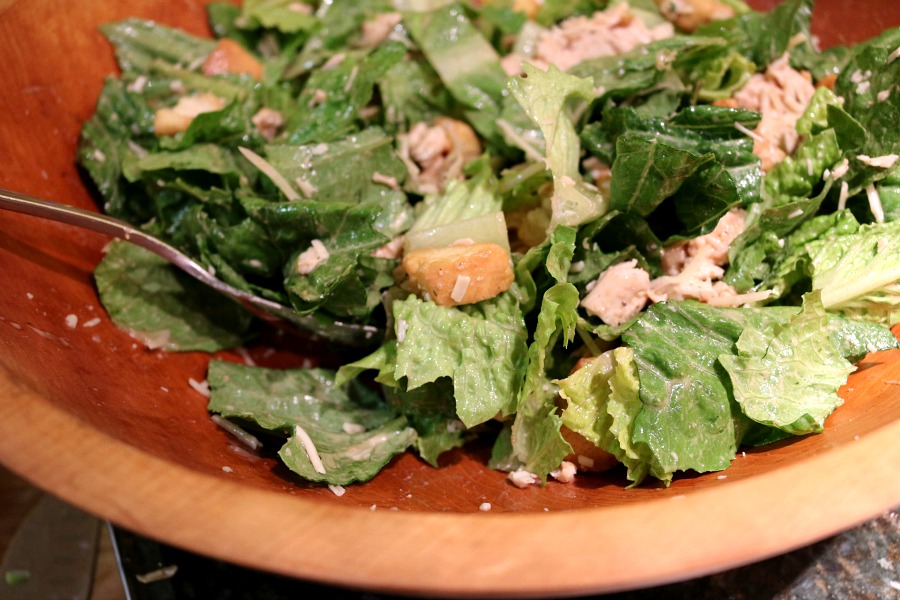 With the New Year ahead many of us have made our goals and eating healthy is one of my personal goals this year. I always try to eat healthy and salads are one of my favorite foods. My husband is on board this year and started a weight loss plan. So it just seems easier with no potato chips or junk food in my house, there is less temptation for me and I love it. Personally I find it hard not to eat them if they are around. So now that my pantry has a healthy selection of foods, I am totally pumped to eat and cook clean and lean. This recipe fits the bill and Caesar Salad is one of my family's favorite salads, so for dinner tonight I bought a roasted chicken and made this delicious Caesar Salad loaded with chicken. I used my old stand-by Caesar dressing, which I have posted before, it is fabulous. I skip the egg, but you can add it in if you prefer egg in you Caesar Salad. Please let me know what you think. Post your comments below or send me a note on Facebook or Google+ Bon Appetit, Cecelia P.S. If you haven't done so already follow me on Pinterest and at CeceliasGoodStuff
Ingredients
1 head of Romaine Lettuce washed and chopped
2 cups Roasted Chicken, chopped
4 ounces grated parmesan cheese
1 ½ cup Caesar Croutons
Caesar Dressing
¼ cup olive oil
¼ cup fresh squeezed lemon juice
2 tablespoons red wine vinegar
1 teaspoon Dijon mustard
4 -6 anchovy filets
1 garlic clove
1 teaspoon sea salt
1 tablespoon Worcestershire sauce
Fresh ground pepper to taste
Instructions
Caesar Dressing: In a blender or food processor add all the ingredients and blend until all ingredients are fully blended.
Salad assembly: layer romaine lettuce, chicken, croutons and parmesan cheese. Drizzle with dressing, toss well and serve immediately!
Notes
If you like egg in your Caesar, simple add one egg to the dressing ingredients.
Cecelia's Good Stuff https://ceceliasgoodstuff.com/