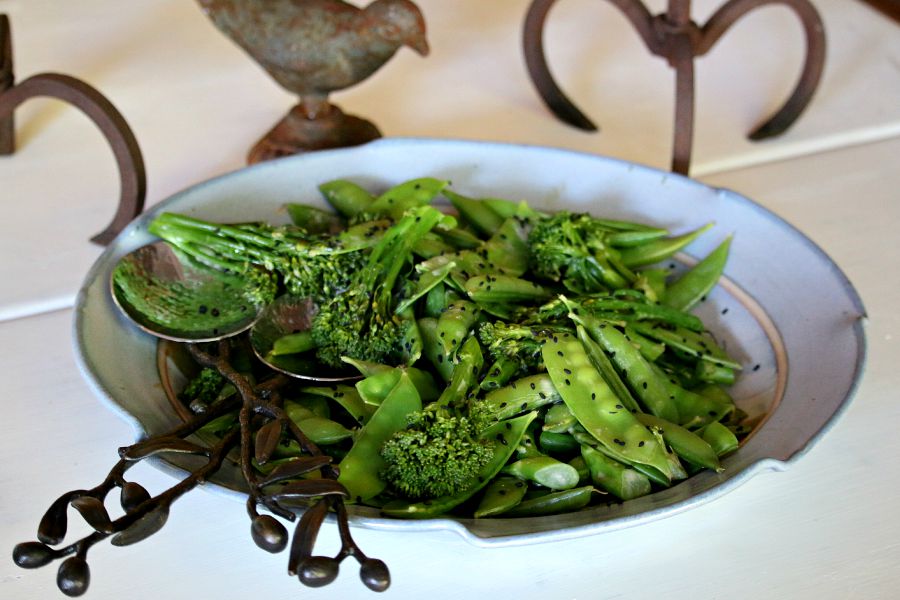 Broccoli & Snap Pea Salad
2015-08-18 15:16:37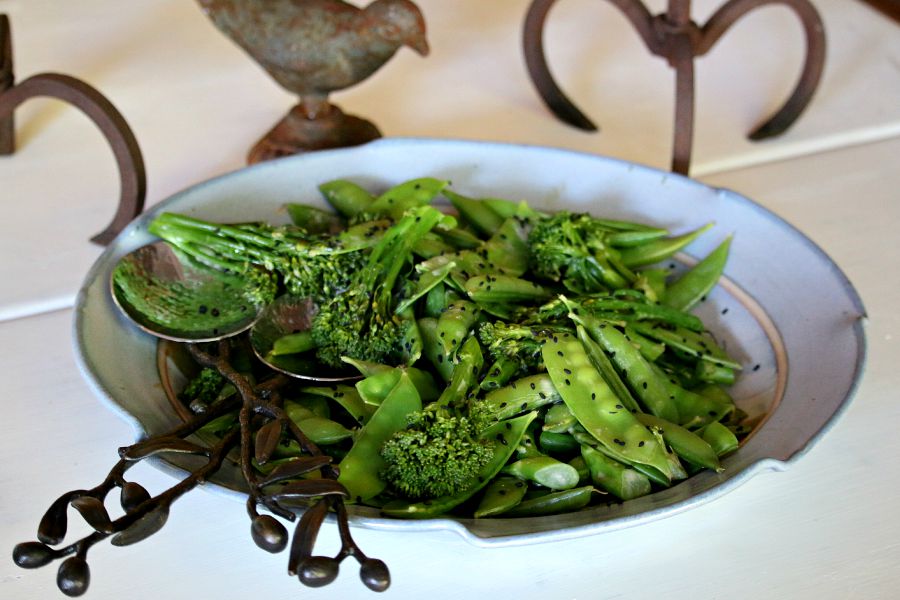 I went to a party recently and one of my neighbors brought this amazing salad, it was a Broccoli & Snap Pea Salad with homemade Tahini Dressing. She was a foodie, I can tell, we can spot one another easily! She described the dressing and I immediately knew I had to make it. With some trial and error, I finally perfected it. (I immediately went to Trader Joe's to buy all the ingredients.) And by the way, this is not your average salad . . . matter of fact, it ranks high above most salads in my book. It will amaze you, the Tahini Dressing and the crunchiness of the green baby broccoli with the sweet snap peas and snow peas is the perfect combination of flavors, then right at the end you get the nutty taste of the sesame seeds and cumin with a hint of garlic. I absoultely loved it and I hope you will too! Please comment below. Don't forget to follow me on Google+, Facebook and Pinterest. I also post on Instagram and Twitter! Bon Appétit, Cecelia
Ingredients
2 cups Baby Broccoli
2 cups Snap Peas
2 cups Snow Peas
1 teaspoon Black Sesame Seeds - for Garnish
Tahini Dressing
Juice of one lemon
2 garlic cloves minced finely
½ cup water
½ cup Tahini
1 Tablespoon apple cider vinegar
1 Teaspoon Ground Cumin
3 tablespoon Extra Virgin Olive Oil
1 teaspoon Sea Salt
Instructions
Wash vegetables thoroughly. In large pot steam all vegetable for approximately 2 minutes, quickly rinse in cold water. You want the vegetables undercooked for this salad. Allow to drain and dry for about 5 minutes. Towel dry if necessary. Plate and drizzle with Tahini Dressing, mix well and garnish with sesame seeds.Serve immediately or chill to serve later.
Tahini Dressing: In a blender combine all ingredients and blend until smooth. Refrigerate and store for up to one week.
Notes
TIP: When dressing the salad use it sparingly and taste it as you go, you may have some dressing left over, it will store in the refrigerator for up to one week.
Cecelia's Good Stuff https://ceceliasgoodstuff.com/