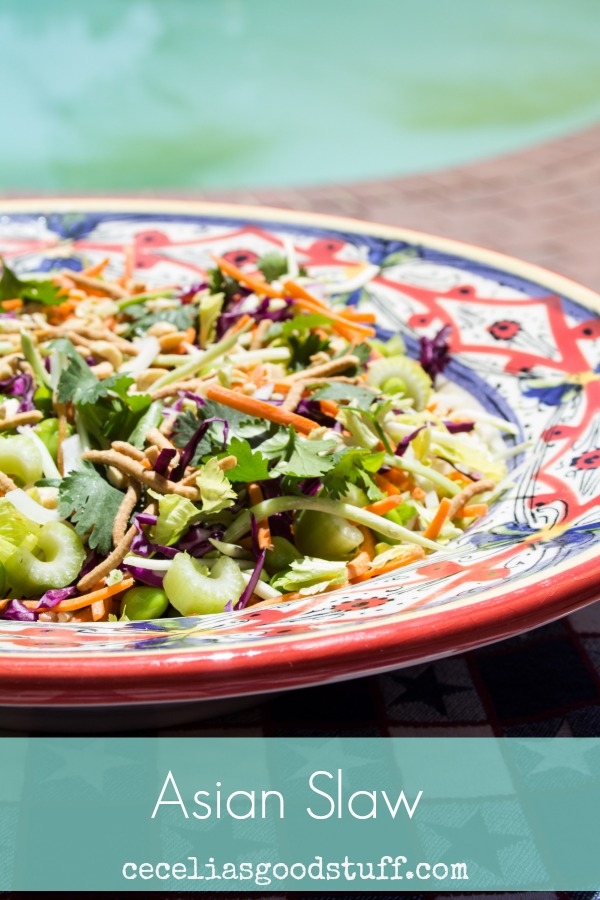 Asian Slaw with Soy Dressing
2015-01-29 13:07:33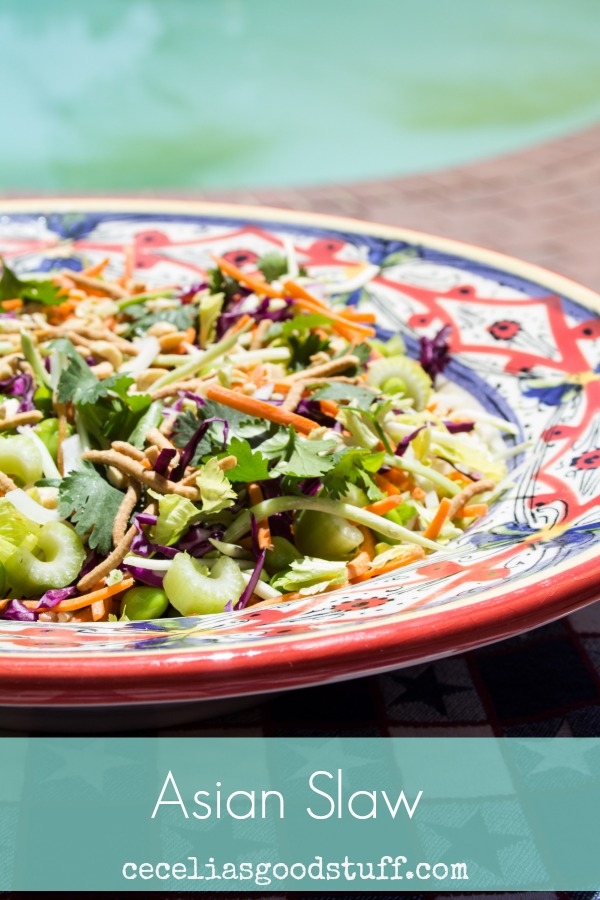 I love salads. All salads really – and depending on what I am eating I like to eat a salad along with it. This Asian coleslaw was served with my orange chicken. The two go hand in hand. I am always watching my carbs so a nice salad and some protien are a super combo for this busy Mom. My children love salad, and when people ask do your kids really eat salads, the answer is always, "YES, they love salad!" It is my belief that if you expose them to a variety of foods at a young age it helps. My kids eat everything I eat! It also helps that it tastes amazing, wink, wink! I hope you enjoy this creative Asian Coleslaw. I would love to hear from you post comments and follow me on Facebook, Google+ Pinterest, Instagram and Twitter. I am having fun with you and love sharing my passion for Good Food!
Ingredients
Asian Coleslaw
1 cup purple cabbage; sliced thinly
1 cup cabbage; sliced thinly
1 cup broccoli slaw
1 cup celery; sliced
1 cup julienned carrots (found in most grocery stores)
1 cup cilantro; leaves only
½ cup cinnamon basil or Thai basil; leafs only (regular basil may be substituted)
6 scallion; greens thinly sliced
¼ cup chopped roasted peanuts for garnish
Asian Dressing
½ cup rice vinegar
½ cup olive oil
½ teaspoon garlic powder
2 tablespoons dark sesame seed oil
1 tablespoon stone ground Dijon mustard
2 teaspoons soy sauce
2 tablespoons fresh squeezed lime juice
Instructions
Dressing: In food processor add all dressing ingredients. Pulse until all ingredients are incorporated.
Salad: In large mixing bowl add all your slaw ingredients: Add dressing and toss well until covered with dressing. Garnish with peanuts and serve.
Cecelia's Good Stuff https://ceceliasgoodstuff.com/