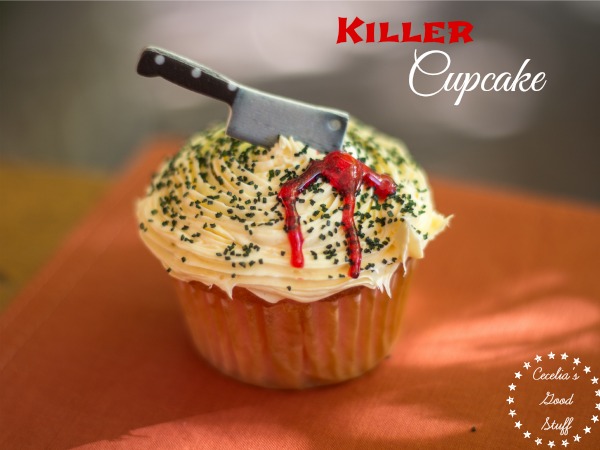 Halloween Killer Cupcake
2015-01-29 13:05:23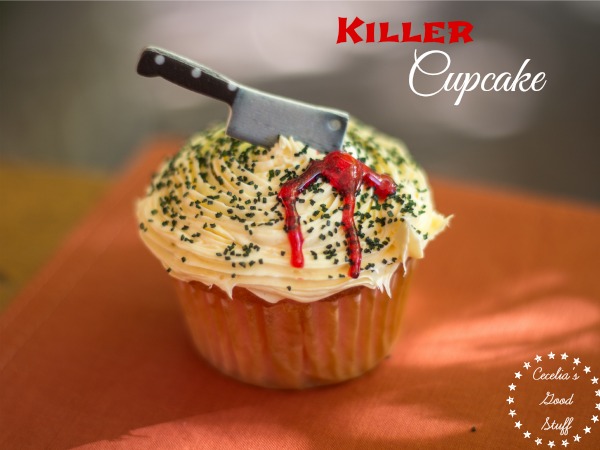 Decorating Halloween Cupcakes can be fun for everyone especially if you have some creative children. This evening was meant to be fun playing around with some new toys including my new pastry tips. My entire family had fun mixing the cake batter and mixing the frosting for this fun Halloween photo shoot. This stuff is easy and I didn't go to extremes I simply used Betty Crocker spice cake mix, after all it is fall and spice cake in the fall is so yummy. I didn't do anything special I followed the directions on the box and made about 18 cupcakes - I never seem to get 24 out of one box because I like my cupcakes big so I always fill my muffin tin 2/3 full! Here is a trick my Great Aunt Ruth taught me about baking at high altitude always add one teaspoon of baking powder to the mix to help it rise - we are a mile high here in Albuquerque (most people don't know that). Thank you Aunt Ruth! What a great tip you gave me on baking. I do it with boxed cake mixes and it works great! We had a ball playing with topping and frosting and sprinkles. Great fun was had by all. The frosting was from a can as well. I don't usually do that because I personally love homemade cream cheese frosting. I was pleasantly surprised that everything tasted delicious.
Ingredients
Ingredients for Halloween Cupcakes
Betty Crocker Spice Cake Mix
1 teaspoon baking powder (high altitude only)
3 eggs
1/3 cup vegetable oil
1 cup water
Directions: Mix and bake cupcakes according to package directions. Allow to cool before you frost them.
Betty Crocker Whipped Butter Cream Frosting
Black sugar sprinkles
The small Killer Knives came from a Wilton Halloween baking set I bought at Wal-mart.
Instructions
Mix and bake cupcakes according to package directions. Allow to cool before you frost them.
Once the frosting is mixed and the cupcakes have completely cooled I put the frosting into my handy dandy pastry bag and used the #21 tip from my tip collection. I started along the edge of the cupcake and moved around until I finished in the center. If you have never used a tip before practice a few times on a paper towel so you get the hang of it. WOW – what great fun! I had a blast and so did everyone at Casa Linda!
Cecelia's Good Stuff https://ceceliasgoodstuff.com/