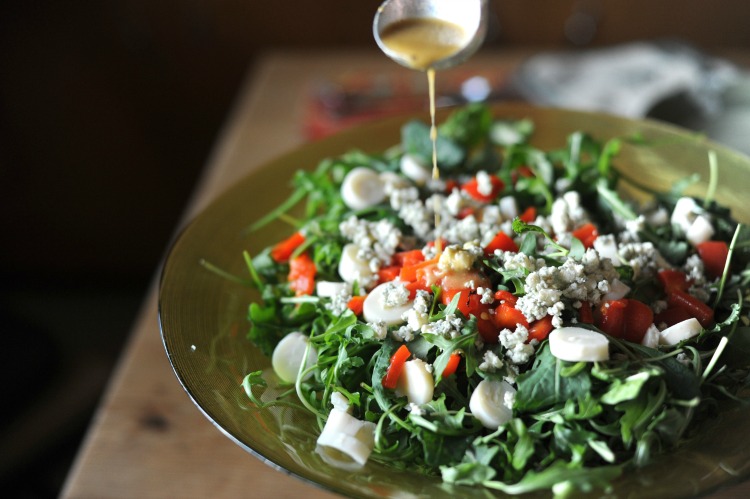 Arugula Salad with White Balsamic Vinaigrette
2015-03-11 16:10:13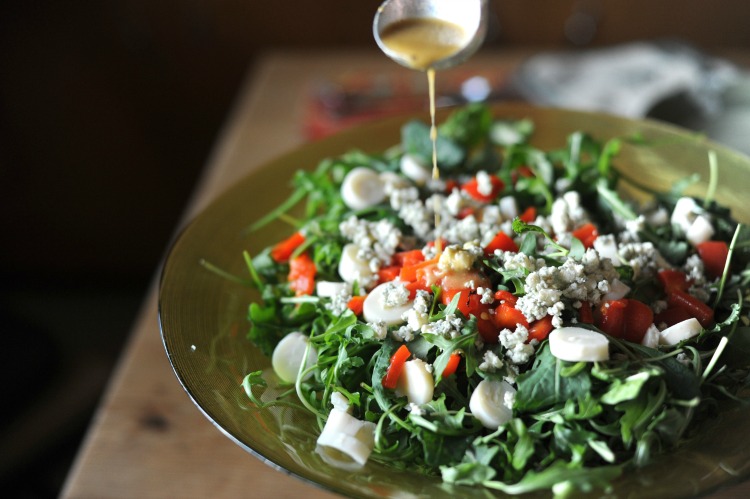 For those of you that love a great salad this is on my top five favorites! It is simple with just a few ingredients that work perfectly together. Arugula has a hint of pepper and some people are not fond of it - but if you are this combination of roasted red peppers, hearts of palm, gorgonzola cheese and the tangy bite of the the white balsamic vinaigrette is indeed perfection! I can eat this in a giant bowl for dinner and if I am ever alone, which is not very often, this is what I have make for myself. I hope you enjoy it. Bon Appetit, Cecelia
Ingredients
1 (6 ounce) bag of organic arugula
1 cup roasted red bell peppers; sliced
1 cup gorgonzola cheese
4 hearts of palm sliced medium thin
¼ small red onion; sliced extra thin
White Balsamic Vinegar Dressing
¼ cup olive oil
¼ cup white balsamic vinegar
1 tablespoons Worcestershire
1 teaspoon Dijon mustard
½ teaspoon salt
¼ teaspoon garlic powder
Fresh ground pepper to taste
Instructions
Dressing: In small mixing bowl add all ingredients and mix well until all ingredients are fully blended.
Salad assembly: layer arugula, red onion, roasted red bell peppers, hearts of palm and gorgonzola cheese. Drizzle with dressing, toss and serve immediately!
Notes
Great with a crusty loaf of bread.
TIP: if you are dairy free simple leave out the cheese.
Cecelia's Good Stuff https://ceceliasgoodstuff.com/