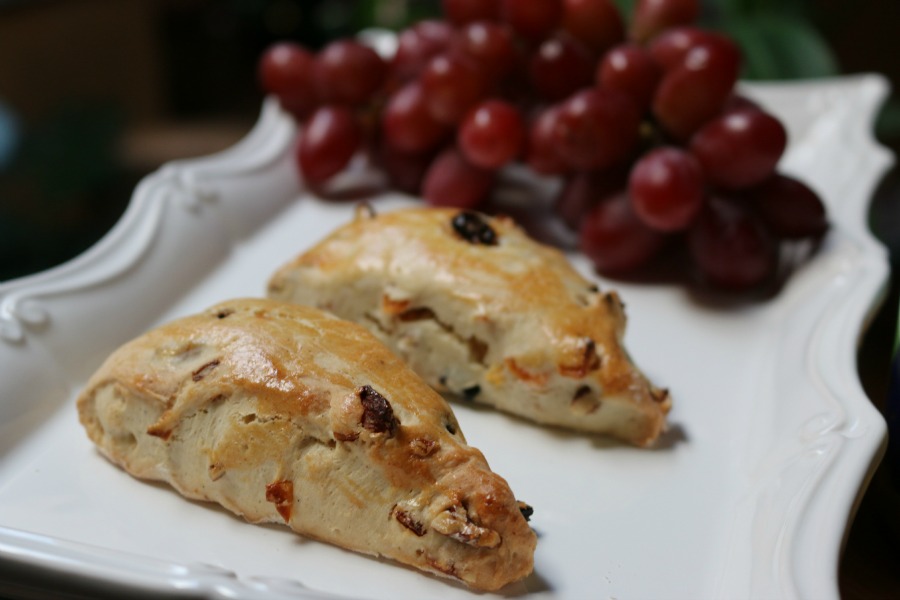 Apricot, Tart Cherry & Pecan Scones
2015-12-16 18:40:57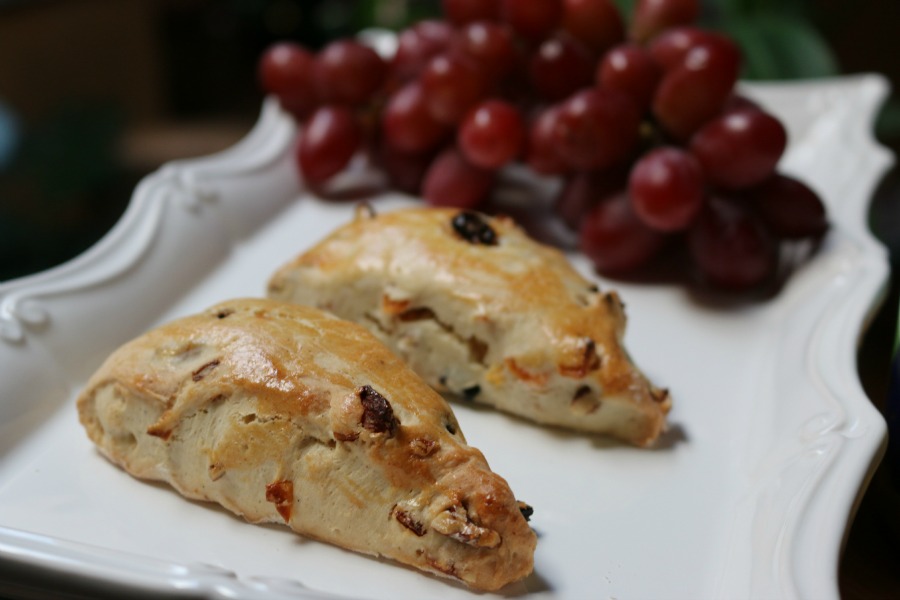 Serves 8
Scones are a perfect light breakfast. These are more tradional than the other recipes I have posted. They are perfectly light and flaky and go well with a nice cup of pinon coffee or a cup of afternoon tea. They would be a great gift for the holidays and the recipe makes 8 fairly large slices. I gave my neighbor a few and let me tell you they go a long way, he was very grateful. I love baking for the holidays and spreading the love around and I encourage you to do the same. Wishing you a blessed holiday season. Bon Appetit, Cecelia
Ingredients
2 ½ cups flour
2 teaspoons baking powder
¼ teaspoon baking soda
1 stick of butter chopped into small pieces
½ cup heavy cream
2 tablespoons sugar
1 teaspoon Vanilla bean paste
¼ cup chopped dried apricots
¼ cup chopped dried tart cherries
1/4 cup chopped pecans
1 egg beaten
Instructions
In large mixing bowl add all dry ingredients.
Then add butter and cream, mix until dough forms small balls then add cherries, apricot and pecans.
Form dough ball and knead until all chunks of butter are no longer visible.
Approximately 2 minutes.
Flour your cutting board and roll out dough into large circle.
Dough should be about ½ thick.
Cut into pie slice shapes.
Place on a greased cookie sheet.
Coat scones with egg wash and bake at 375 degrees for 18 – 22 minutes.
Notes
These are perfect for Christmas breakfast or as an afternoon snack with tea or hot cocoa.
Cecelia's Good Stuff https://ceceliasgoodstuff.com/