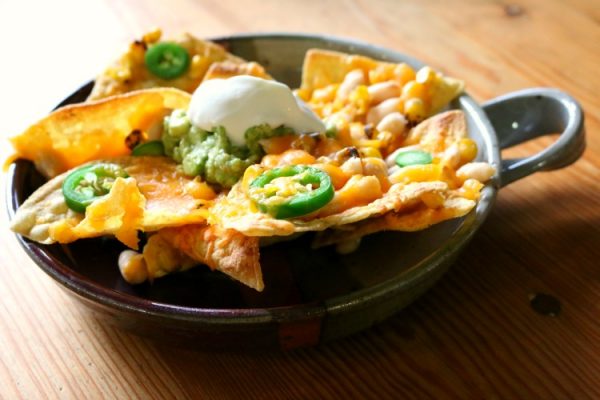 Vegetarian Nachos
2015-01-19 19:01:26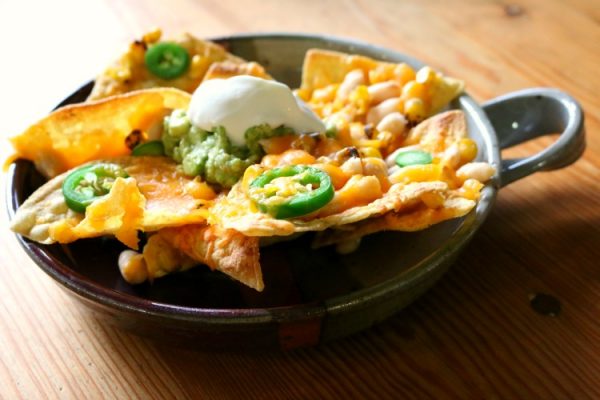 Who doesn't love nachos? I must confess after a long, full day at work I sometimes whip up Nachos for the family dinner. It is always a big hit with everyone. Tonight I wanted something easy so I layer up some tortilla chips, roasted yellow corn, navy beans, fresh cut jalapeno slices and topped everything with some sharp cheddar cheese, popped it under the broiler for a few minutes and perfection! Got to love a fast and yummy dinner idea!
Ingredients
5 ounces Tortilla chips
1 cup Roasted Corn
1 jalapeno pepper, sliced
8 ounces sharp cheddar cheese
Garnish with sour cream and guacamole
Instructions
Layer tortilla chips, roasted corn, jalapeno pepper, and top with cheddar cheese. Heat under 500 degree broiler for 2 - 4 minutes. Watching carefully not to burn. Serve with salsa, guacamole and sour cream.
Notes
Be creative with your nachos, you can add your favorite beans,scallions, tomatoes or any of your favorite vegetables, sour cream or guacamole.
Cecelia's Good Stuff https://ceceliasgoodstuff.com/