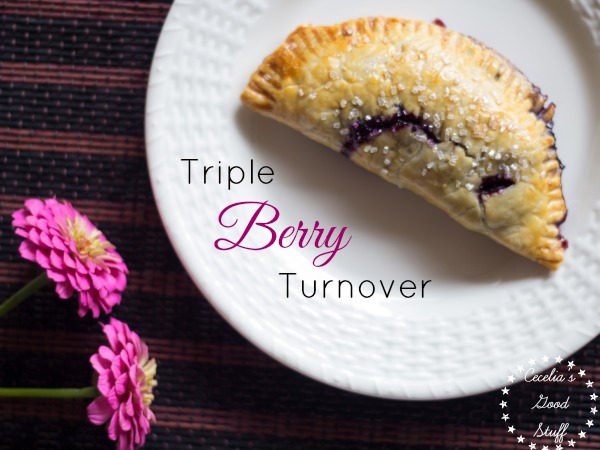 Triple Berry Turnover
2018-04-04 10:53:14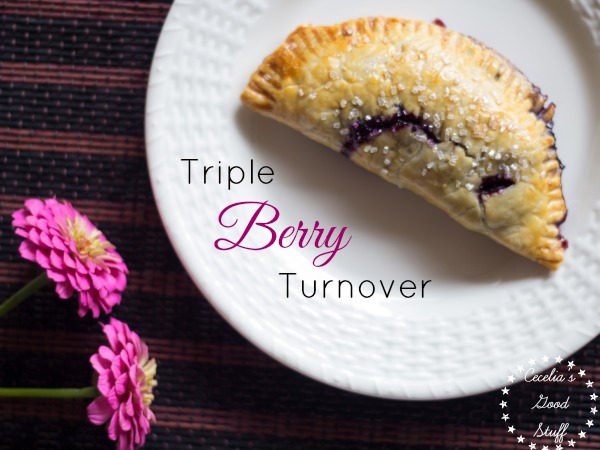 Serves 12
There is something special about eating a fantastic dessert. I spend so much time cooking when it comes time to making a dessert I want the recipe to be quick and easy and this triple berry turnover recipe is exactly that! Inspiration for this turnover recipe came from a recent visit I made to a local French Bakery. I ordered their daily special, it was a berry turnover which was bursting with berries and had this crispy crust that was so flaky and buttery. In fact it was so delicious I just had to try and bake something similar for my own family. To cut back on the time I used prepared pie crusts and if I do say so myself these triple berry turnovers are super scrumptious. To boost the flavor I added fresh grated orange zest and fresh squeezed orange juice, the fresh orange flavor really gives this recipe an extra zing! I made two batches because my kids ate the first batch in a blink of eye. I am quite sure your family will love them too! Bon Appétit, Cecelia I
Ingredients
3 cups triple berry fruit blend (fresh or frozen blueberry, blackberry, raspberry)
1 cup granulated sugar
2 tablespoons butter
Zest of 1 orange
Orange Juice (freshly squeezed)
4 prepared pie crusts
2 eggs, beaten
Large sugar crystals (found in baking section of grocery stores)
Instructions
In a small sauce pan place mixed berries, butter, sugar, orange zest and orange juice.
Over medium heat bring berries to a low boil until all berry mixture is tender (about 10 - 15 minutes).
Set berry mixture aside and allow fruit to cool.
Meanwhile preheat oven to 350 degrees Fahrenheit and line two large cookie sheets with parchment paper.
On a floured surface, lay out the four pie crusts.
Using a four-inch round bowl, cut three circles out of each pie crust, for a total of 12 circles.
Spoon about 2 tablespoons of berry mixture into each round pie crust.
Brush the edges with the beaten egg and fold the pie crust in half over the berry mixture.
Seal closed using a fork pressing down firmly and making sure to seal all the crust.
Transfer to a parchment lined cookie sheet.
Sprinkle with sugar crystals.
Bake for 15 - 20 minutes or until dough is golden brown.
Serve immediately.
Cecelia's Good Stuff https://ceceliasgoodstuff.com/
Using a thin sharp knife make 6 – 8 narrow slits on the tops of each turnover with a knife so the berries have room to breathe while baking. This will help prevent the seams from bursting open while baking. Brush each turnover with remaining egg wash and sprinkle with large baking sugar crystals.
Place turnovers onto parchment paper lined cookie sheets and bake for 15–20 minutes or until the turnovers are a light golden brown. Allow turnovers to cool slightly before serving. Triple Berry Turnovers are great served as a dessert or as a morning pastry with coffee.