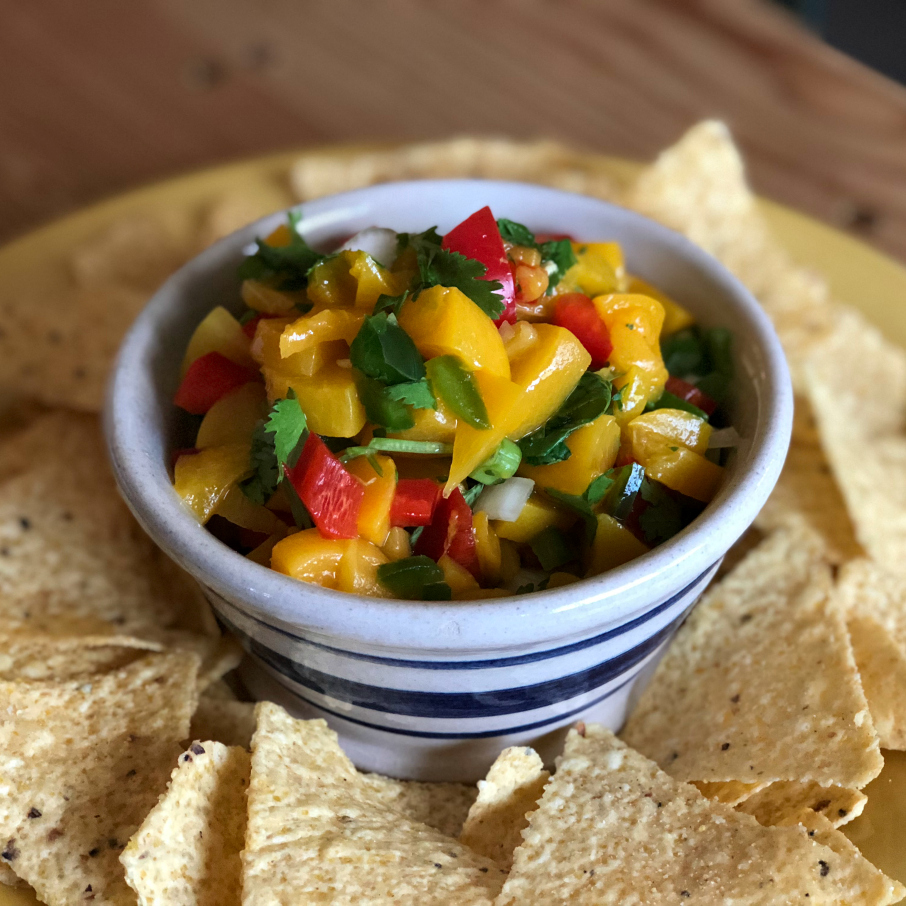 Super Easy Peach Salsa Recipe
2018-04-27 17:37:41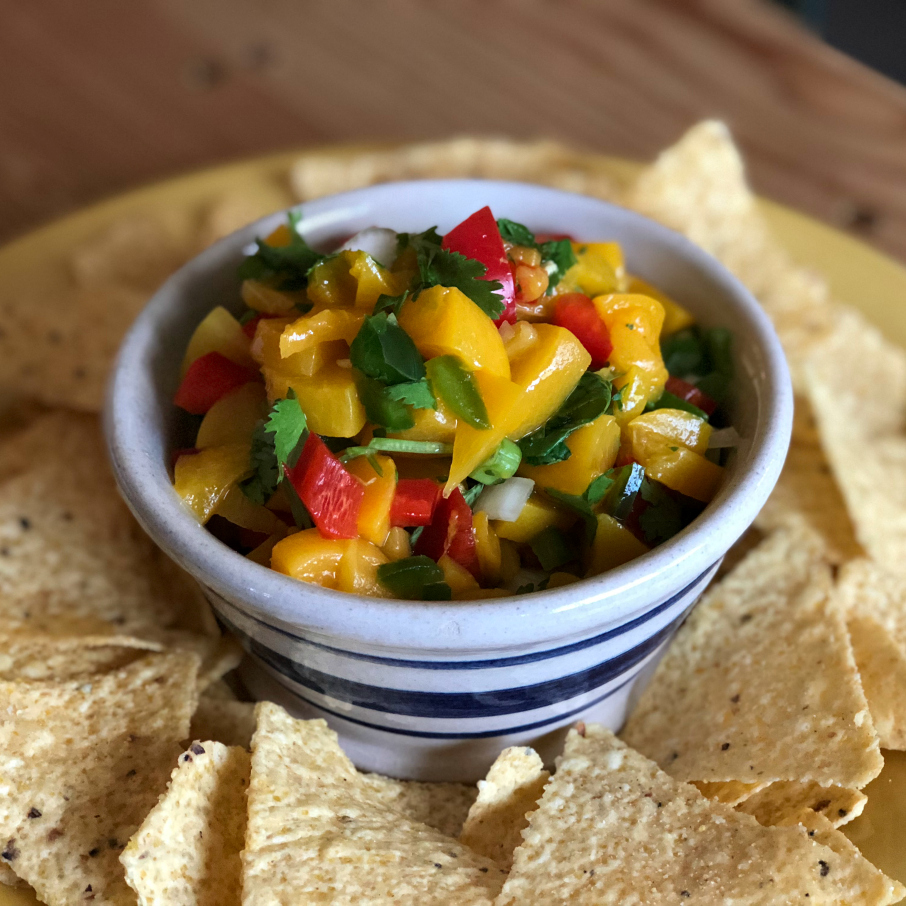 Serves 8
Super Easy Peach Salsa Recipe
Ingredients
1 (28 ounce can) of sliced peaches (canned in juice)
1 cup red bell pepper, diced
1 fresh jalapeno pepper, finely diced
1 cup cilantro leaves, roughly chopped
1 scallion, sliced
1/4 cup onion, chopped
Lime zest and juice of one lime
Pinch or two of sea salt
Serve with tortilla chips.
Instructions
Drain peaches.
Reserve about 2-3 tablespoon of juice for salsa.
Finely chop all ingredients for salsa. (see image below)
Mix in medium size bowl.
Zest lime and add fresh juice to salsa.
Season with a pinch of sea salt.
Add about 2 - 3 tablespoon peach juice.
Mix and taste salsa.
Adjust to your liking.
Notes
Serve with tortilla chips of with your favorite tacos.
Cecelia's Good Stuff https://ceceliasgoodstuff.com/