I'm happy to announce this month's NEW recipe from LeAnn! Crabby Apples Cooks. Here she is with her Perfect Pizza Cookie Recipe. It's the only recipe you'll every need. Bon Appetit!
This is an wonderful "little" chocolate chip cookie.
I always make this for picnics because it is quick and easy to pack! This recipe makes one 12 inch cookie (which I like to cut up like a pizza) or two 6 inch cookies. The smaller cookies fit perfectly into the smallest pizza boxes – the personal pizza ones – and make perfect birthday gifts (who doesn't dream of having their very own gigantic cookie?)
Enjoy! LeAnn

Pizza Cookie
6 Tablespoons soft butter
1/2 cup brown sugar
1/4 cup sugar
1 egg
1 teaspoon vanilla
1 1/2 cup flour
1/2 teaspoon soda
1/4 teaspoon salt
1 package of chocolate chips
Beat butter and sugars. Add egg and vanilla. Stir in flour, soda and salt and blend well. Stir in chocolate chips. Scoop out onto cookie sheet lined with parchment paper or foil and form into a 12 inch round. Bake at 350 degrees for 15-18 minutes. Makes one fabulous cookie.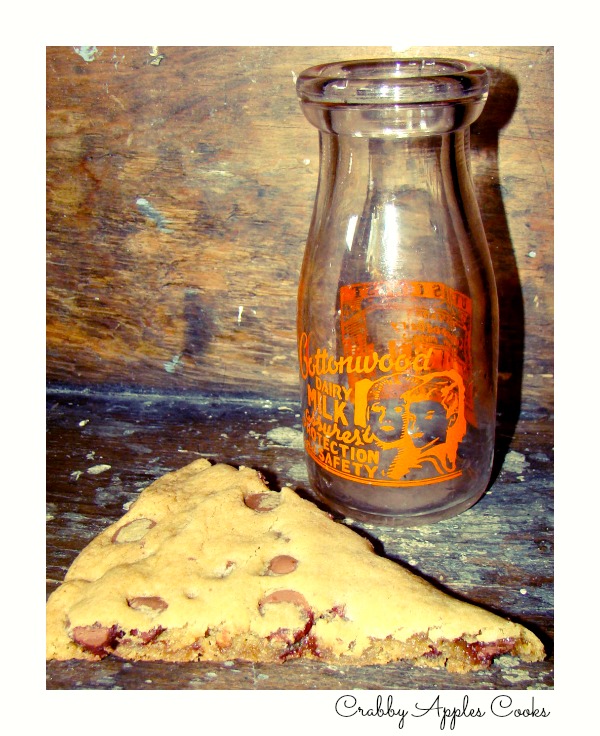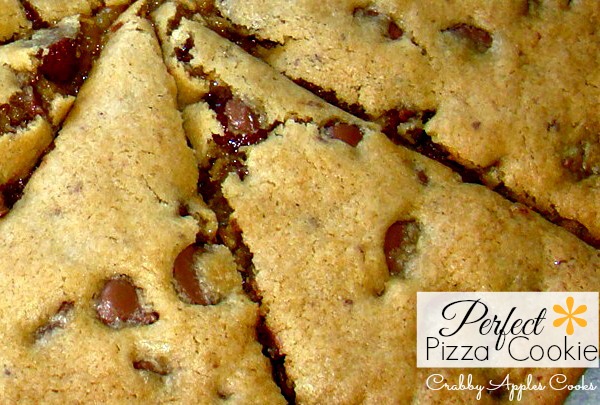 For more of LeAnn's Recipes visit Crabby Apples Cooks