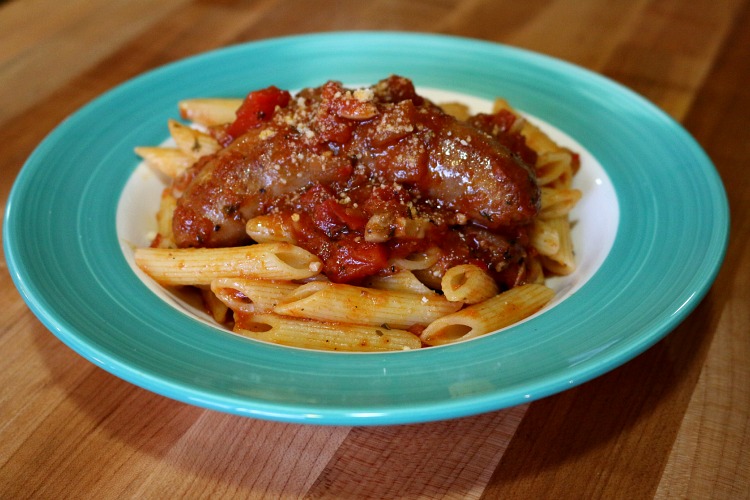 Penne Pasta with Italian Sausage
2015-03-24 13:17:44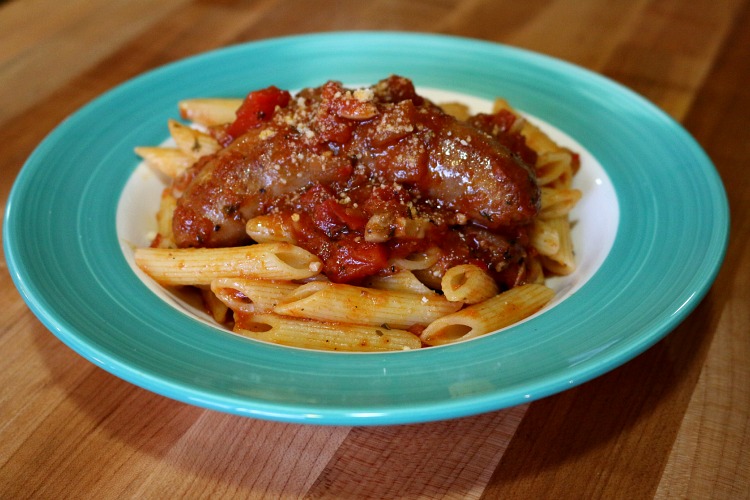 Serves 8
I love really good Italian food. I grew up in a small mining town in northern New Mexico and there were lots of European immigrants. I have fond memories of visiting a little Italian deli on First Street. My neighbor right across the street was from Italy and she use to make the most delicious calzones and pitzels around the holidays. She always sent some over to my family for Christmas. My grandfather was from Greece and was a cheese maker. Not only did he make the most fabulous Greek cheese, he also made Italian cheese. There is nothing better than good homemade cheese. I prefer Parmigiano-Reggiano, imported Italian cheese that is aged for approximately 24 months. The next step up is stravecchio - aged for three years and the stravecchiones which is aged for 4 years. Cheese get's better with age, in my opinion. I inherited my love of great cheese from my dear grandfather. Since I have an appreciation for cheese, it is important that I use a good quality cheese with my Italian food. Good cheese really enhances the flavor of the dish. When buying cheese look for imported Italian Parmigiano-Reggiano, Costco and Sam's club both carry some great imported varieties. Another local deli I like is Tully's on San Mateo. They carry a good variety of pasta, sausage and cheese. Please check your local community for Italian Delis, it is great to support local small business whenever possible. As for the sausage I like spicy sausage and my children like sweet sausage. I often buy a little of both, which really adds to the flavor of the sauce. I also like the sausage from Tully's. Shopping for all the ingredients is have the fun! Bon Appetit,
Ingredients
2 tablespoons olive oil
4 Italian sausages links
1 small onion chopped finely
4 large garlic cloves
1 cup red wine
1 (28 ounce) can petite diced tomatoes
1 (28 ounce) can tomato sauce
1 Tablespoon Italian Seasoning
2 Pinches red pepper flakes
Salt and Pepper to taste
Good Quality Grated Parmesan Cheese
Instructions
Directions: In deep pot sauté two tablespoons olive oil, sausage links, onion, and garlic. (Tip: put garlic in last it will brown quickly) let cook about 2 minutes on medium heat, add one cup of a nice red wine (this will deglaze the pan and add depth of flavor) let most of the wine evaporate about 3 – 5 minutes, add in tomatoes, tomato sauce, salt, pepper and spices. Let simmer about 45 minutes or up to several hours. The longer it cooks the better it gets. Mean time, cook pasta according to package directions minus one minute for aldente! Serve in large pasta dish, add sauce and garnish with parmesan cheese.
Cecelia's Good Stuff https://ceceliasgoodstuff.com/